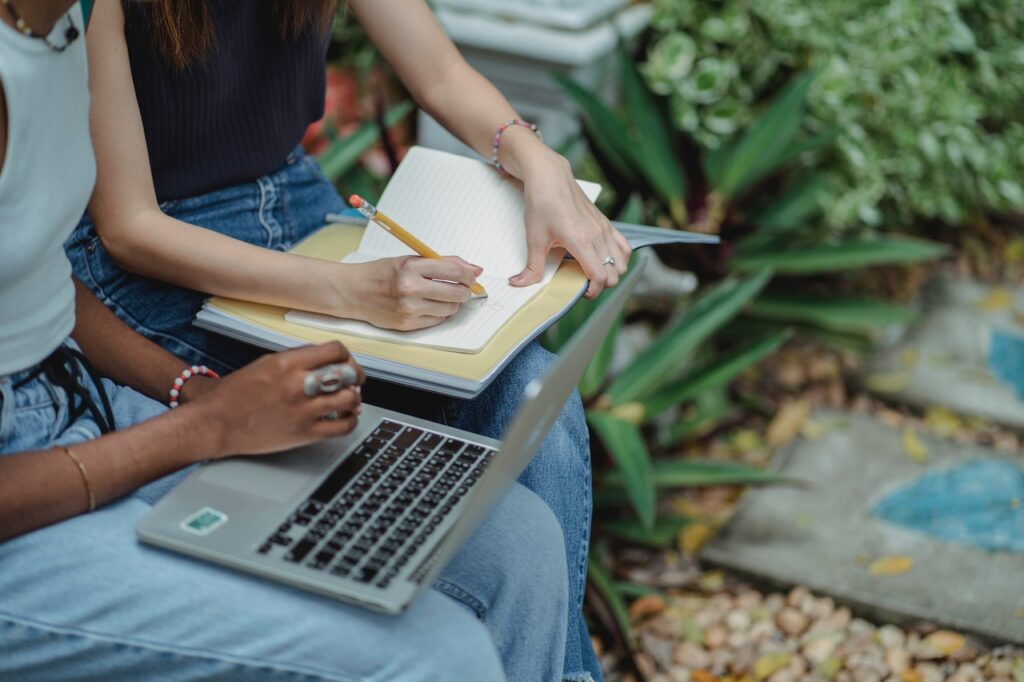 As of the beginning of this 2023 and in the last months of 2022, experts have analyzed the importance of guaranteeing equal access to education in the US.
And it is that the demands of students of color to Harvard University and the University of North Carolina?UNC, for its acronym in English?have opened the conversation about what should be done about the admissions policies of schools and the student environment.
"All students deserve a fair chance at a quality education, regardless of their background, where they grew up or their race, but unfortunately while talent is everywhere in our country, opportunity is not," said Michaele N. Turnage Young. , principal counselor of the Legal Defense Fund, at a press conference organized by Ethnic Media Services in which experts met to discuss educational policy for 2023.
Young noted that students of color have had to deal with "systemic interpersonal racism" that affects their educational opportunities on a daily basis.
Such is the case of the lawsuit filed by Students for Fair Admissions ?SFFA, for its acronym in English? against Harvard and UNC, which originated from the fact that these universities took into consideration aspects such as race in the application and admission processes, which the students and the same organization indicated violated the Civil Rights Act of 1964.
"We are not talking about quotas, what we are talking about is the limited consideration of race as one of the 40 factors in the case of UNC and one of the more than 100 factors in the case of Harvard," he pointed out at the time. who denounced that racism affected the admissions processes of many African-Americans, Latinos, Native Americans and Asian-Americans who are hard-working and talented.
It is necessary to have inclusive policies in schools
AJ Link, political analyst for the Autistic Self Advocacy Network ?ASAN, for its acronym in English?, pointed out the importance of having healthy school environments, because otherwise, disabled, color or non-binary students may be at risk.
In this sense, Liz King, Senior Director of the Educational Equity Program of The Leadership Conference Education Fund, denounced that people of color, natives, while from the LGBTQ+ community or with disabilities, have been denied the opportunity to attend a school that warm, welcoming and that prepares them for the full exercise of their social, political and economic rights.
Link pointed out that ways must be found to ensure the rights of students, encourage schools to implement supportive and supportive discipline practices, address childhood trauma, implement protection against discrimination and harassment in schools, ensure the accountability through accurate data, investing in school infrastructure, eliminating "law enforcement" in schools ?referring to the restraint and seclusion tactics used to punish students? and eliminate threats to their health and safety.
"All students deserve safe, healthy, and inclusive environments," she noted.
On his occasion, Morgan Craven, National Director of Policy, Advocacy and Community Participation of the Intercultural Development Research Association ?IDRA, for its acronym in English?, pointed out that there are studies and tests that show that cultural support schools are the key to success student, since a healthy and safe environment in which students feel welcome favors education and learning, compared to an environment in which students feel discriminated against or attacked due to their race, health conditions or preferences.
The economy: an obstacle for millions of students
Whitney Pesek, director of Federal Child Care Policy at the National Women's Law Center, noted that early education is sometimes much more expensive than public college.
"In more than half of the states in the country, childcare and early education cost more than tuition at a public university. In addition, a study indicated that families spend more on their children's early education than on rent," he said.
In the same way, he pointed out that although there are subsidies and supports, they are not enough for the less favored communities.
For her part, Genevieve "Genzie" Bonadies Torres, associate director of the Educational Opportunities Project, pointed out that African-American and Latino students are the most likely to request student loans to continue their studies.
Starting with the COVID-19 pandemic, the Biden government launched the student debt forgiveness plan for which borrowers can qualify if they have a total income of less than $125,000 if single or $250,000 if married. and total debt forgiveness can be up to $20,000. In addition, the plan also seeks accessibility in payments, reducing monthly payments by up to 50 percent.
"Without this relief, millions of borrowers would be pushed over the financial brink when student loan repayments resume," he said.
Finally, Torres also pointed out that studies have shown that after long pauses in payments ?like the one that is being experienced after the COVID-19 pandemic? there are spikes in crime, so the plan is designed to avoid those spikes through reduced debt and better income.
You may be interested in: They describe as "inhumane" and "tragic" policies against immigration to the US.