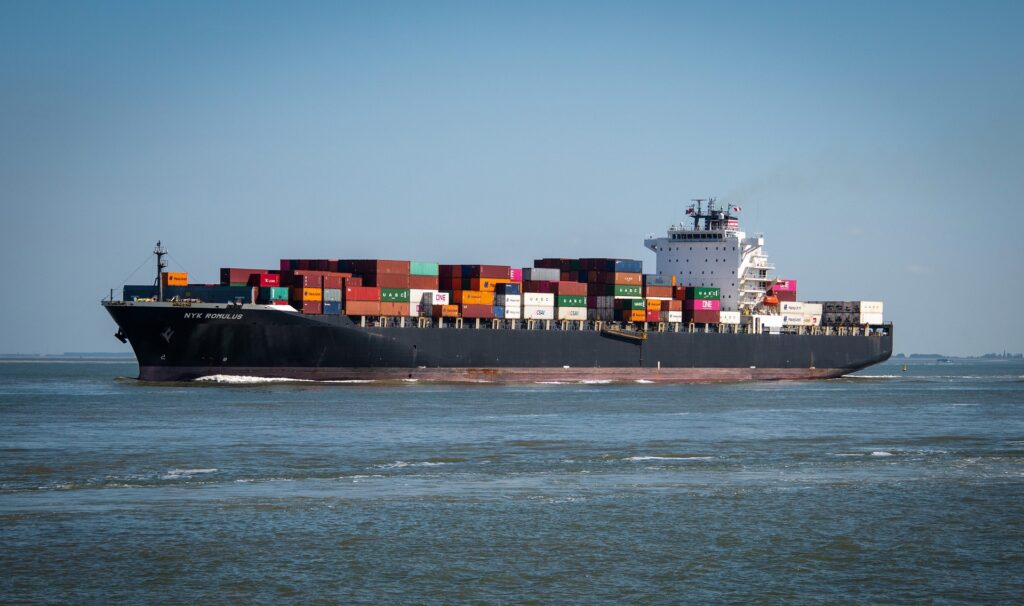 By Pamela Cruz. Peninsula 360 Press [P360P].
The combined actions of government, labor, port operators and the private sector have resulted in 32 percent relief for containerized cargo ships that have been docked for more than nine days at the ports of Los Angeles and Long Beach.
This was announced by Governor Gavin Newsom during a tour of the ports Wednesday accompanied by the port envoy of the Biden-Harris Administration's Supply Chain Disruptions Task Force, John D. Porcari.
During his visit, the governor highlighted work to address the global supply chain crisis, including policies to help ease congestion and alleviate delays.
"Major changes in consumer habits driven by a global pandemic have led to historically high volumes of containers moving through the ports of Los Angeles and Long Beach," he noted.
He added that California has taken steps across the board to address congestion and increase capacity to move goods quickly.
To support these efforts and keep goods moving, as well as reduce delays, last month Governor Newsom and the U.S. Department of Transportation announced a strategic partnership to help facilitate innovative projects and funding opportunities for multi-billion dollar infrastructure improvements in California, including providing up to $5 billion for ports and supply chain infrastructure.
In addition, workers at the ports of Los Angeles and Long Beach and the International Longshore and Warehouse Union (ILWU) pledged to shift operations to 24 hours a day, 7 days a week in the coming months.
Just last week, maritime industry stakeholders announced a new, more environmentally friendly training policy, in which ships will be assigned a berth at their port of last call.
According to the governor, the port is also using sweeper vessels to support the movement of empty containers.
Over the past weekend, carriers loaded about 10,000 of the remaining 72,000 containers, with additional sweeper ships due in the coming weeks.
Port Envoy Porcari has also been conducting three weekly meetings with terminal operators, shipping lines and other key stakeholders to identify operational issues and immediate solutions at the two ports.
"Many of the biggest challenges facing our ports today have been developing for years," Port Envoy Porcari said.
California is home to the two busiest U.S. ports, Los Angeles and Long Beach, which together process more than 40 percent of the containers arriving on U.S. shores.
The men and women of the ILWU have been working hard every day during the pandemic to keep America's shelves stocked, and we appreciate the efforts of federal and state governments to get the load off the docks and throughout the supply chain," said Willie Adams, ILWU international president.
California dockworkers have processed 211 million cargo containers since 2010, 2.9 times more than any other state, according to Newsom.
In turn, he stressed that these ports have moved 17 percent more containers between January and mid-October than in 2018, which held the previous record.
Separately, the Governor announced that Caltrans will begin issuing temporary permits that will allow trucks to haul heavier loads up to 88,000 pounds on state and interstate highway routes between the ports of Los Angeles, Long Beach and other state ports and distribution centers throughout the state.
That action will begin Nov. 19, while cities and counties can issue their own permits for travel on local roads.
You may be interested in: Choose Local: Application to support local commerce in San Mateo