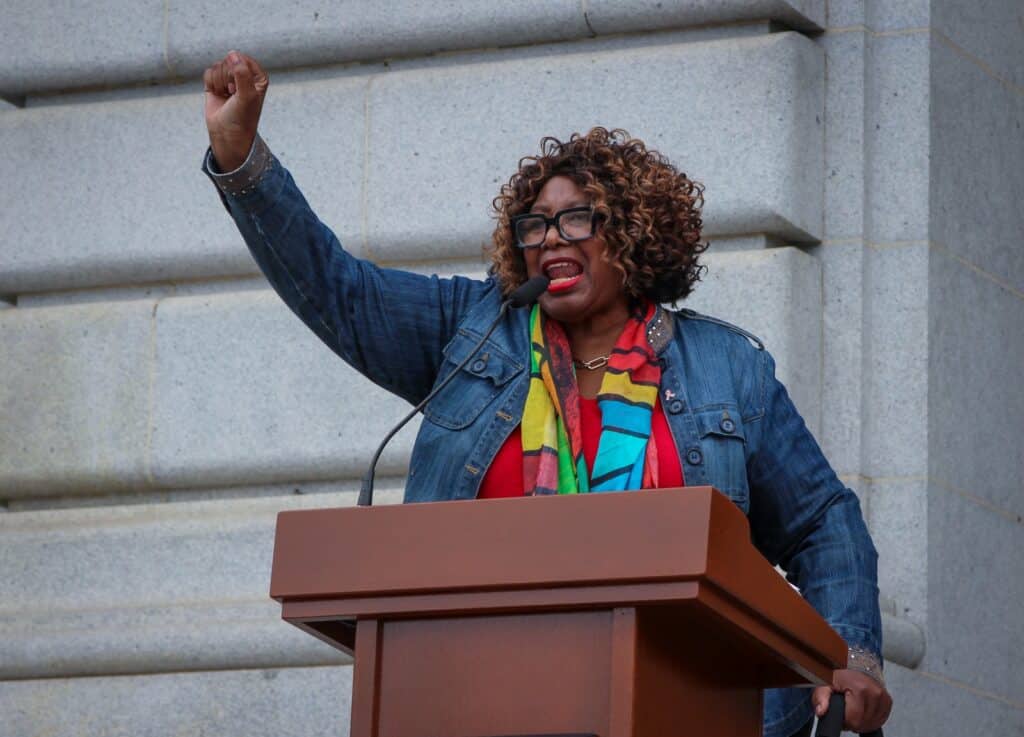 By Olivia Wynkoop. Bay City News.
On the steps of City Hall, top black leaders and city officials came together Wednesday to clarify how the city's fentanyl crisis disproportionately affects black San Franciscans.
On National Fentanyl Awareness Day, Phelicia Jones, founder of Wealth and Disparities in the Black Community, took the podium to say she is tired as the city's deadly fentanyl epidemic follows a pattern that all too familiar, such as homelessness and job insecurity, with San Francisco's black population bearing the brunt.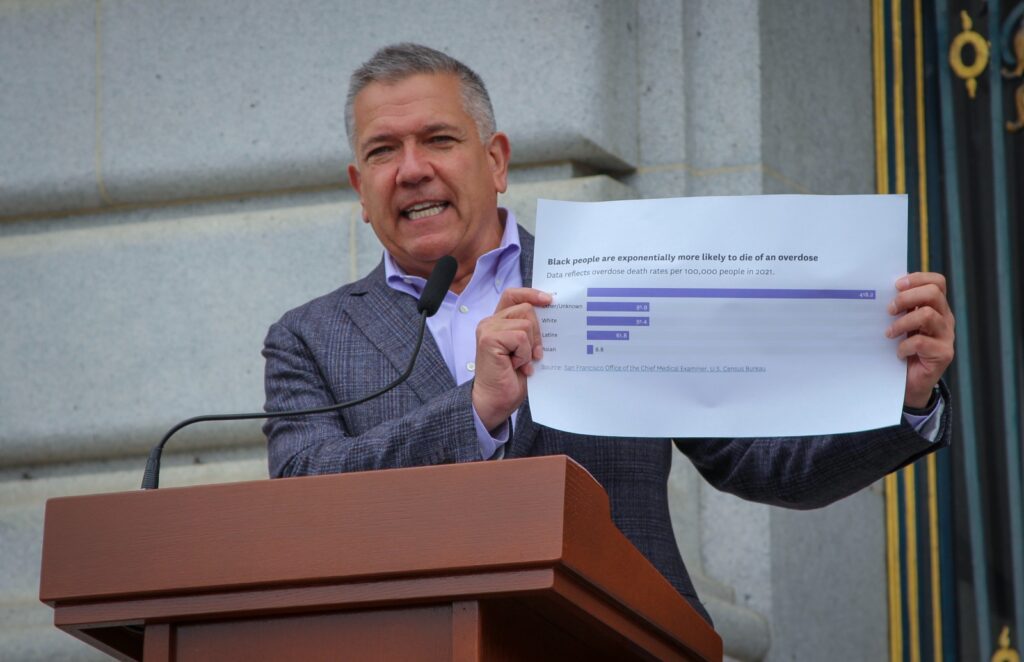 In the first three months of this year, 200 people have died from overdoses, representing a 41 percent increase over the same period last year, according to data from the Department of Public Health. And black residents have an overdose rate five times the city's overall rate, according to city data.
"We want San Francisco to care about black people in San Francisco. We are at the bottom of every incident in the city and county of San Francisco: healthcare, education, mass incarceration, housing, employment… how so?" Jones said at the conference.
"We must be at the table."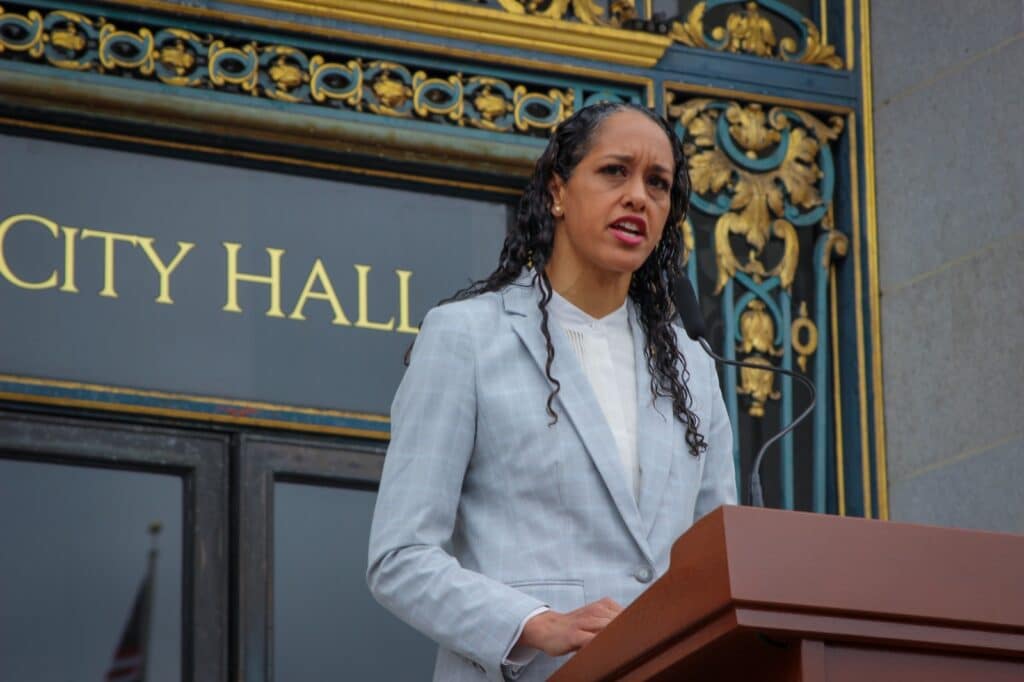 Jones stressed that the answer is not just to lock up drug users or petty drug dealers, as demonstrated by the failed "war on drugs" initiatives that began in the 1970s and mostly targeted people of African descent. .
"You arrest everyone who is high, they go into jail, they go into jail to detox, and then before they can detox and get to a program, they are back on the streets," he noted. "It has to be another plan."
Jones and other speakers on Tuesday called on the city to come up with a plan that can help poor, homeless and mentally ill residents, rather than criminalize drug use and allow people's addictions to escalate further.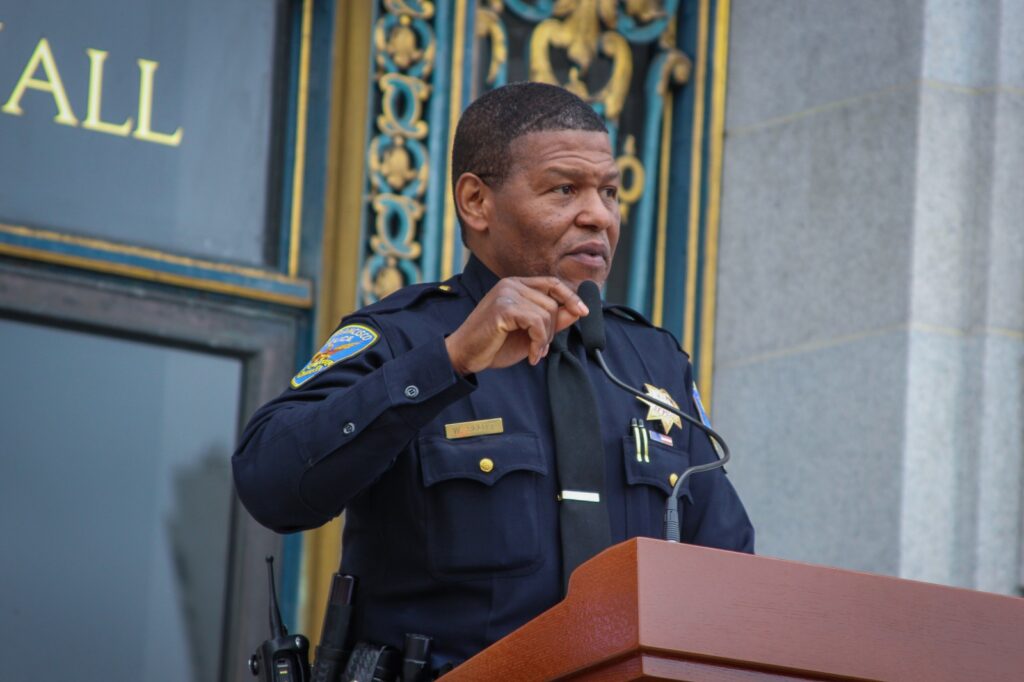 "If you pull back the curtain and look deeper, you'll see that the real question is whether black, brown, and poor people will see that what happens today will affect our lives, our future, and our freedom in the future," explained Dr. April Silas of the Homeless Children's Network. "This is a life and death conversation."
Police Chief Bill Scott said holding drug dealers accountable for "dealing poison on the streets" is one aspect of solving the crisis, but it's not the only answer.
"Some people can't afford it, some people don't want it, but they need help," Scott said. "That's the side of the equation where we can do much better."
"As long as we have demand, we will have supply, that's just basic economics," he added.
City Supervisor Matt Dorsey said he is committed to supporting programs that guide people to recovery and keep them sober. He mentioned his continued efforts to make changes to various city departments working in the public health and criminal justice spheres to provide more programs that support sobriety.
"At the end of the day, the most important thing I can do is give away the sobriety that I have, that really is the enduring lesson of recovery," said Dorsey, who is recovering from drug and alcohol addiction. "I want to make sure that all San Franciscans in need have the same opportunities for recovery that I had, and I will be there every step of the way to support you."
San Francisco District Attorney Brooke Jenkins said the city must take a multi-pronged approach on this issue to keep families of color safe and allow people to access essential addiction services.
"This is not something we can lock out of, we can lock our way out of," Jenkins stressed. "It's making sure that when we can identify the underlying cause of why someone committed a crime and entered the criminal justice system, we give them the choice of treatment, and that's something that as their district attorney, I will continue to do."
You may be interested in: Belmont police and FBI investigate a house related to the disappearance of a woman 27 years ago