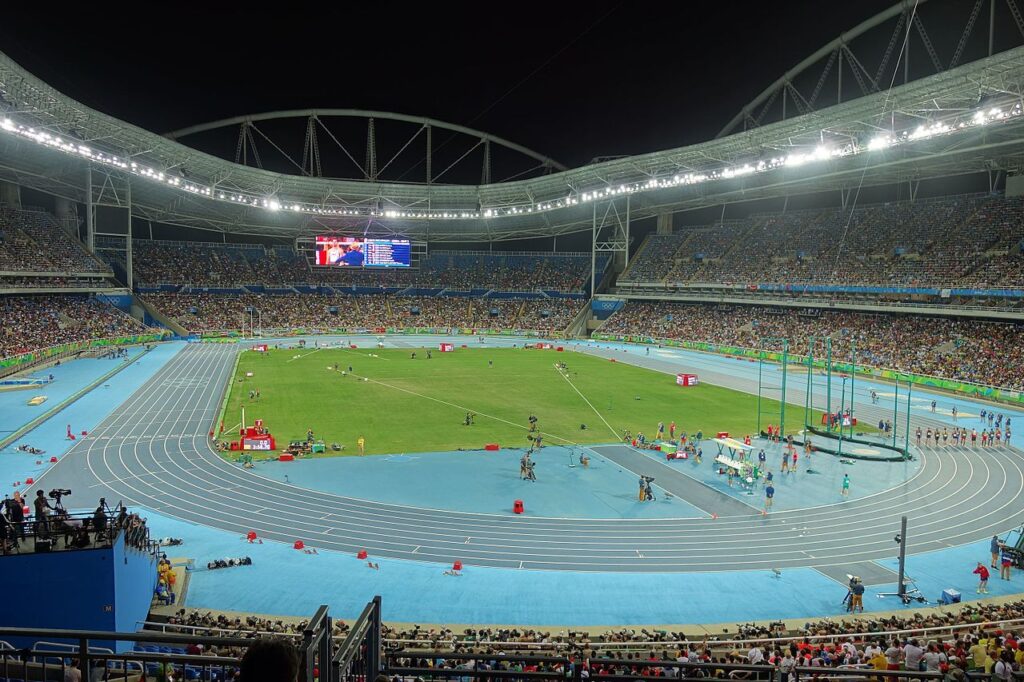 Fernanda Roldán. Peninsula 360 Press [P360P].
American athletes stand out for their participation in major events, such as the Olympic Games. In addition to breaking records, delegations such as those of the U.S. or Canada are also characterized by the strategic inclusion of athletes of primarily African-American descent. Today, they represent pride for the United States; however, it was not always so.
It is enough to review history to find important characters such as: Jesse Owens, who in the 1936 Berlin Olympic Games became the first American to win four gold medals in the 100 meters, 200 meters, long jump and 4 by 100 meters relay race.
In the Big Ten ConferenceThe National Collegiate Athletic Association Division I College Football Championship Conference, which brings together 28 disciplines for collegiate athletes, broke five world records in less than 45 minutes, equaled another, gained international fame, and became emblematic of the struggle for racial equality.
Although he was born in Oakville, U.S. territory, his African descent forced him and his family to migrate from the South to major urban centers, a movement known as the Great Black Migration. About 1.5 million African Americans fled the segregation in which they lived.
After his triumph in Berlin, he was ignored by the president of his country, Franklin D. Roosevelt, but not by Adolf Hitler. Although the subject was controversial in the conversation, Owens denied that it was, since the "Führer" only saluted the Germans who had won and had spoken ill of people of African descent.
There is talk of the existence of a photograph that proves the meeting and Jesse's assertions, commenting on how good that moment was and the freedom he felt in Germany to travel freely and stay in any hotel, unlike in the United States, where he said he felt segregated from other African Americans.
What defines phenotypic supremacy in athletics?
According to scientific research published by the Spanish newspaper As, each phenotype - commonly known as "race" - has characteristics that are enhanced according to the conditions in which they develop.
Proof of this is the dominance of athletes of African descent in the Olympic men's 100-meter dash: from Athens 1896 to Rio 2016, fifteen athletes of African descent have won the event, while thirteen white athletes have won the competition, although none have won since Moscow 1980. It should be noted that, at the beginning of the Olympic tradition, the participation of non-white athletes was limited.
A study by the U.S. Army Institute of Research and Environment found that the limbs of people of color have greater muscle mass and, typically, a wider stature, so the center of gravity is higher. Their advantages are revealed in speed tests. Dropping more weight on the ground, from a greater height, favors speed in short-range tests, according to a Duke University study.
Immigrant athletes have raised the U.S. flag high. Some were born in other countries or have foreign roots, but they proudly defend the American flag. Krron Clement, a native of Trinidad, moved with his family to Texas in 1998, began his career as an athlete, and at the 2016 Rio Olympics won gold medals in the 4-by-400 and 400-meter hurdles.
Leonel Manzano, Mexican born in Dolores Hidalgo, won the silver medal at the London 2012 Olympic Games in the 1,500 meters, an improvement of ten places compared to what he achieved in Beijing 2008.
One of the most famous stories on the track is that of Louis Zamperini, who competed in the 1936 Berlin Olympics, where he finished eighth in the 5,000-meter endurance race. The Italian-born athlete is remembered for surviving, as a member of the U.S. Army, the explosion of his plane, staying for more than 40 days on a raft until he was taken to a prison camp in Japan.
The sport of speed and endurance brings together two universes: that of supremacy, both by phenotypic conditions and by the exploitation of these, and that of the adaptation of the great nations to include in their teams those who, most likely, will give them gold medals.