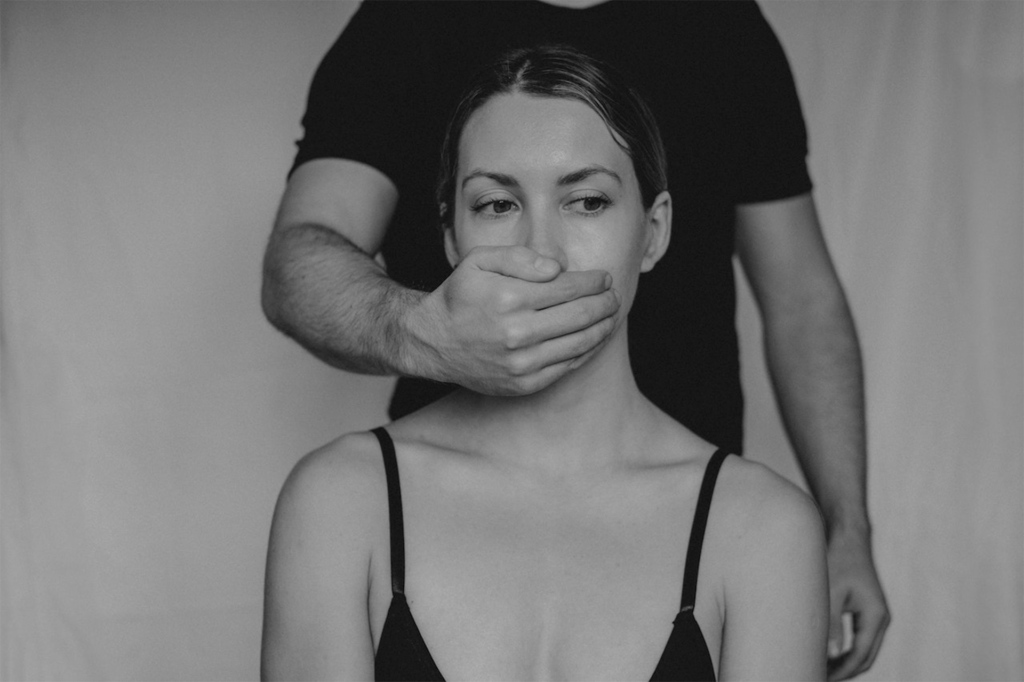 By Viji Sundaram. Ethnic Media Services.
A Southern California judge embraced a new state law allowing victims to claim coercive control, designed to tip the scales in favor of women seeking child custody and restraining orders.
It didn't take Emily Caesar long to realize that Trevor, her husband, had to have everything his own way - how she dressed, who she talked to, how much she ate, where she went. He always reminded her that he was the head of the household, Emily told the court.
Emily was able to prove with written documents and audio how he had allegedly abused her over and over again. "I felt like I wasn't allowed to have my own thoughts," she recalls.
Their attorney, Minty Siu-Kootnikoff, filed for a temporary restraining order in February 2021 and for custody of the couple's six-year-old son.
Siu-Kootnikoff was one of the first attorneys to invoke a new legal tool that California had enacted just a month earlier, allowing victims to allege a pattern of "coercive control" ? psychological abuse that does not necessarily end in physical harm.
Siu-Kootnikoff, director of legal services at Sojourn, a domestic violence shelter in Santa Monica, saw the newly enacted law as the best tool to get her client a legal remedy.
"Domestic violence is about control, and is not limited to physical abuse," he said, noting that the new law is "crucial to address abuse that criminal codes do not address, but that is as damaging and destructive as a black eye or a broken arm."
While not all judges are sympathetic, the conclusion of the judge who heard Emily's case shows that at least some jurists seem to have gotten the message.
"The courts' domestic violence opinions are evolving over the years," noted Los Angeles County Superior Court Judge Michael J Convey in his Feb. 5, 2021, ruling to "reflect more subtle, more insidious, so to speak, behaviors that can be called violence or abuse."
Convey agreed with Siu-Kootnikoff that what Emily suffered for years was indeed coercive control, and asserted that what advocates say is the purpose of the reform, which is to give victims like Emily the benefit of the doubt.
California's 2020 lawSusan Rubio, a state senator who is herself a survivor of domestic abuse, expands the definition of domestic violence and allows victims to present evidence of coercive control in family court applications for restraining or child custody orders. The coercive control law applies to civil cases, but not to criminal cases.
California became the second state in the country to adopt such a reform, after Hawaii in September 2020.
July 2021, Connecticut passed a law similar to California's, with two additional provisions: It set barriers preventing abusers from dragging their partners into court for frivolous reasons, while also establishing a grant program for low-income survivors who need legal help when seeking a restraining order.
Coercive control occurs when an abuser isolates an intimate partner from friends and family, takes control of their personal finances and monitors their activity, or uses verbal attacks to reinforce his or her authority.
It's about "domination and control," observed David A. McLeod, an associate professor in the Department of Social Work at the University of Oklahoma, who has researched and published articles on intimate partner violence. "If the abuser feels that he/she is losing control, he/she will pressure his/her partner to become compliant again."
The view from the podium
Women's rights advocates say that picking up the concept of coercive control facilitates additional options for family courts to criminalize behaviors that have economic and mental consequences for victims and can turn violent if not addressed early.
But they acknowledge that it is difficult to convince court officials that they must take victims who allege coercive control seriously. Indeed, educating judges on how to apply the law will be the key to their success.
Chitra Raghavan, a women's rights advocate and forensic psychologist at the John Jay College of Criminal Justice in New York, says it can take at least 10 years to learn how the laws work.
A long court battle
Emily married Trevor in 2011, two years after they started dating. She was 30 years old and he was 28.
They ran their web design business out of their home in Castaic, in Los Angeles County. But early on, she also realized how "controlling and narcissistic" Trevor could be, she said. In 2015, they divorced, and had joint custody of their son, who was an infant.
Three years later, they got back together, agreeing that it would be better if Trevor was more involved in the son's life, according to both of them.
"To me he's everything," Trevor said of his son in a phone conversation recently.
But once together again, Emily said the abuse simply escalated.
In November 2020, when Emily was trying to dress her son for school and asked Trevor for help because the boy was not cooperating, Trevor grabbed her by the arms and pushed her "multiple times" in front of her son, according to her testimony. She included photos of the bruises on her arm as documentary evidence.
Trevor's attorney, Matthew J. Chung, defended his client's behavior that day.
"Emily was the one provoking Trevor," Chung told the court. "Emily was the one who was yelling" at the boy.
Trevor claimed that he, too, was a victim. "It's hard to summarize these very personal events," he said by phone. "But I can tell you that she exercised a lot of violence against me."
At trial, Chung said Emily smoked marijuana in the presence of her son to deal with an anxiety disorder she had been diagnosed with, which diminished her parenting skills.
But Convey dismissed that allegation: "There has been insufficient evidence that this use of prescription drugs or marijuana has altered or impacted their ability to care," he said.
He similarly emphatically dismissed Emily's allegations that Trevor used opioids without a prescription and excessive alcohol.
But in his ruling, Convey granted Emily a temporary restraining order against her ex for three years along with sole custody of their son.
"I've made mistakes," Trevor said in an interview. But he said he found the judge's decision distressing: "I have to entrust our son to someone who is not stable."
Trevor and Emily were ordered to attend separate parenting classes, while Emily said she continues to attend court-ordered group therapy.
When asked why she went back to Trevor after all she had experienced, Emily said that is a question she has often asked herself.
"Everything I suffered," he said, "is now in the past."
This article is part of a series on California's coercive control law produced by the San Francisco Public Press, a nonprofit investigative news organization. It has been excerpted, edited and translated by Ethnic Media Services. Read the full article and others in the series at sfpublicpress.org/series/coercive-control. This story was funded by a grant from the Domestic Violence Impact Reporting Fund of the Annenberg Center for Health Journalism at the University of Southern California.
You may be interested in: Women's health professionals fight for more abortion training in California