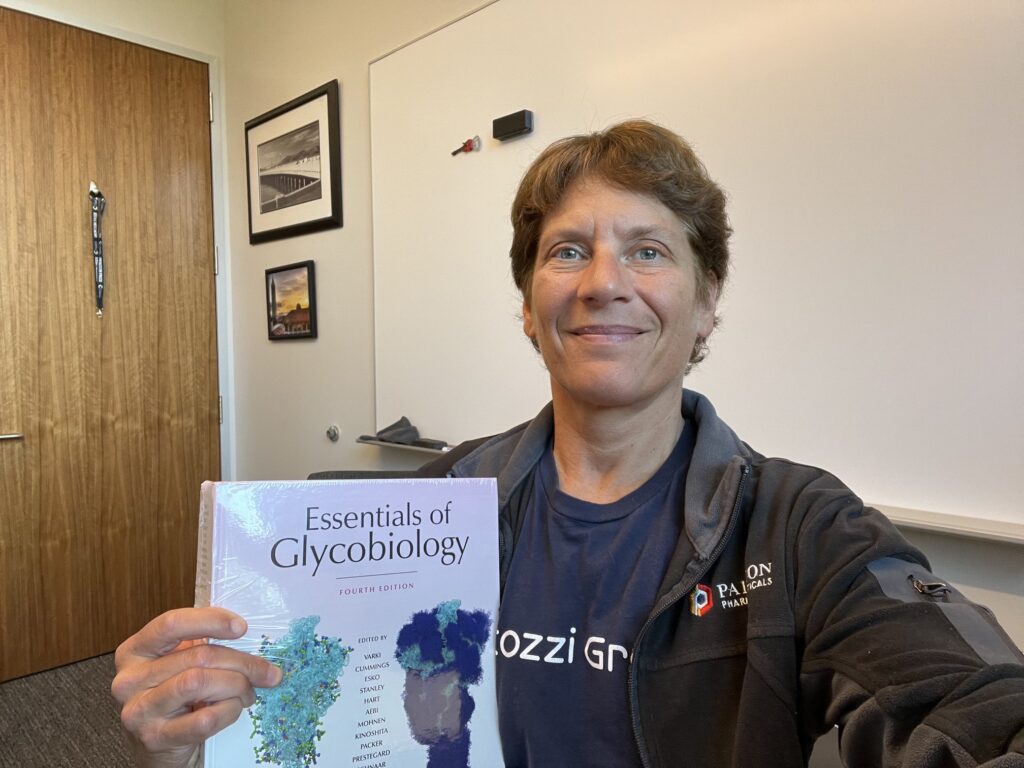 Stanford chemist Carolyn Bertozzi was awarded the Nobel Prize in Chemistry for her development of bioorthogonal reactions, which allow scientists to probe cells and trace biological processes without altering the cell's normal chemistry.
Bertozzi is among the three winners of the Nobel Prize in Chemistry for 2022, according to an announcement Wednesday morning by the Royal Swedish Academy of Sciences in Stockholm, and shares the 10 million Swedish kronor prize - about $1 million - equally with Morten Meldal, a professor at the University of Copenhagen; and K. Barry Sharpless, professor at Scripps Research.
The trio won "for the development of click chemistry and bioorthogonal chemistry".
Thus, Bertozzi was recognized for founding the field of bioorthogonal chemistry, a set of chemical reactions that allow researchers to study molecules and their interactions in living beings without interfering with natural biological processes.
Bertozzi's lab first developed the methods in the late 1990s and early 2000s. Since then, his lab and others have used them to answer fundamental questions about the role of sugars in biology, to solve practical problems, such as developing better tests for infectious diseases, and to create a new biologic drug that can better target tumors, which is now being tested in clinical trials.
"I could not be more delighted that Carolyn Bertozzi has won the Nobel Prize in Chemistry," said Stanford President Marc Tessier-Lavigne.
"By pioneering the field of bioorthogonal chemistry, Carolyn invented a new way to study biomolecular processes, one that has helped scientists around the world gain a deeper understanding of chemical reactions in living systems. Her work has had a remarkable real-world impact, triggering new diagnostic and therapeutic approaches to treat disease. Carolyn is so deserving of this honor, and all of us at Stanford are tremendously proud to call her one of our own," he added.
Early Wednesday morning, Bertozzi held her hands to her face in shock. "They call and I'm not even awake? Starbucks isn't even open yet," he exclaimed in his pajamas at his kitchen table in Palo Alto according to Stanford University.
At 1:43 a.m., Bertozzi was awakened by a phone call from a Nobel committee member who, in addition to giving her the momentous news, told her, "You have 50 minutes to recover and wait until your life changes."
Instructed not to share the announcement outside his closest inner circle, the first person Bertozzi called was his father, William Bertozzi, a retired MIT physics professor. "He's 91 years old, and of course he was thrilled," Bertozzi said. "And then he called my sisters for me, and we've been texting each other. One of my sisters and my dad watched it live."
The development of Bertozzi's bioorthogonal chemistry, a term coined by Bertozzi, meaning "not interacting with biology," arose from an interest in complex carbohydrate molecules, called glycans.
Along with proteins and nucleic acids such as DNA, they are one of the fundamental building blocks of life and also one of the least understood, largely because they are difficult to produce in the laboratory and, when Bertozzi began his career, one of the most difficult to analyze.
Thus, the academy described Bertozzi's cutting-edge research as having a major impact on the field.
"Bertozzi took click chemistry to a new level," according to the announcement. "To map important but elusive biomolecules on the surface of cells, the glycans, he developed click reactions that work inside living organisms. His bioorthogonal reactions take place without disrupting normal cell chemistry."
"These reactions are now used worldwide to screen cells and track biological processes. Using bioorthogonal reactions, researchers have improved the targeting of cancer pharmaceuticals, which are now being tested in clinical trials."
The announcement also described Meldal and Sharpless as having "laid the groundwork for a functional form of chemistry, click chemistry, in which molecular building blocks come together quickly and efficiently."
Since their development, Bertozzi's bioorthogonal reactions and their derivatives have been used to study how cells build proteins and other molecules, to develop new anticancer drugs and to produce new materials for energy storage, among many other applications.
"Research at the interface of chemistry and biology has always been my practice, and to have a Nobel Prize in chemical biology is really great for the field," said Bertozzi, who is also a Howard Hughes Medical Institute investigator - HHMI - which has helped fund his work since 2000. "The field is not that old, but the impact is clear."
Bertozzi is a member of the National Academy of Sciences, the National Institute of Medicine and the National Academy of Inventors; a fellow of the American Academy of Arts and Sciences; and a Howard Hughes Medical Institute investigator since 2000.
She received a MacArthur Fellowship in 1999 at the age of 33, making her one of the youngest recipients of the award. At Stanford, Bertozzi is also a member of Stanford Bio-X , Wu Tsai Human Performance Alliance , Maternal & Child Health Research Institute , MCHRI , Stanford Cancer Institute and Wu Tsai Neurosciences Institute .
With information from Stanford News.
You may be interested in: Science and technology will allow mankind to explore outer space in greater detail