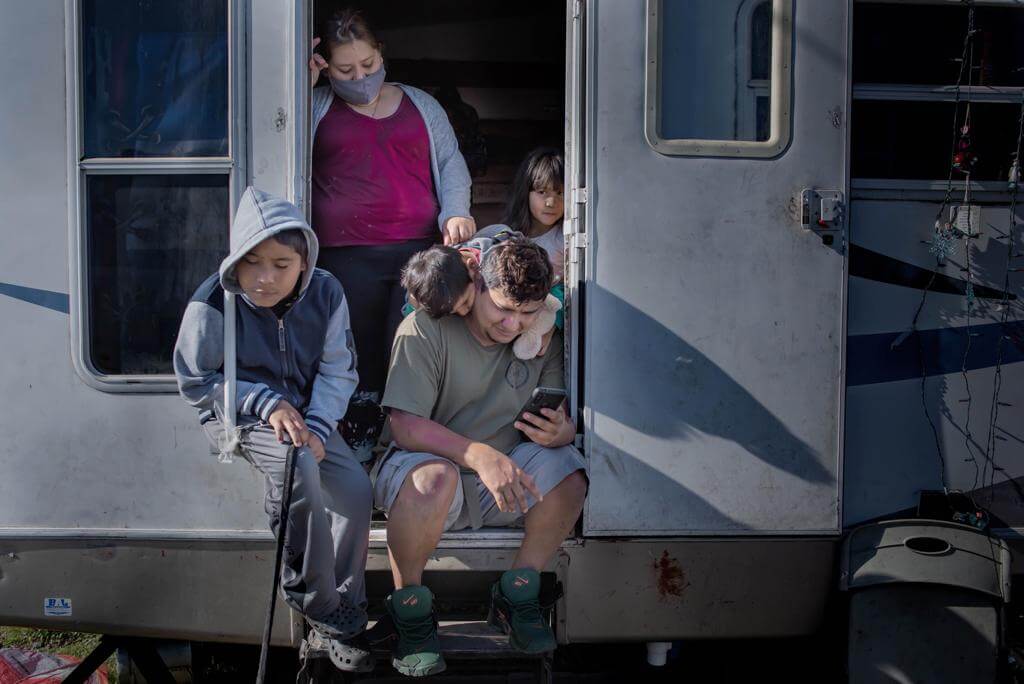 Manuel Ortiz Escámez. Ethnic Media Services.
Maria Garcia lives in Redwood City, in wealthy San Mateo County, with her husband and 2-year-old son in a mobile home that lacks basic services: running water, electricity and sewer.
The COVID-19 pandemic and the high cost of housing in San Mateo has resulted in some residents now having to live in their vehicles; some on the street and others, like Maria, in the "Parking Seguro y Solidario," a fenced parking lot created by the city and managed by the nonprofit Life Moves.
The high cost of housing in San Mateo
Paradoxically, while the COVID-19 pandemic left millions of people in debt, unemployed, or with lower incomes than they had before the pandemic, the cost of housing in San Mateo County increased substantially.
According to a report by the San Mateo County Association of Realtors, the median cost of homes in this area went from $1.4 million in 2019 to $1.7 million by the end of 2020. This phenomenon generated rent increases for some homes and apartments, which severely affected low-income families.
"My husband and I lived in one room, but the rent kept going up and up until the pandemic started and we couldn't pay the bills anymore," said Maria, who left Guatemala, her home country, because of death threats and is now in the process of applying for political asylum.
Maria said she used to clean offices in San Mateo: "I lasted in that job for a year and three months, but when the pandemic started, they laid off a lot of people, including me, and I haven't been able to find another job since.
With no other options, Maria and her partner decided to sell their car and take out a loan to buy, for $10,000 - which they are still paying off - a 1995 model mobile home. They planned to live in a trailer park - a parking lot for private recreational vehicles - but their vehicle was not accepted since these places only accept 2010 and newer models. So she, her partner and their baby ended up living with their vehicle on the streets of Redwood City.
In California, there are 26 metropolitan areas, with the most expensive being the San Francisco-Oakland-Hayward area, where the cost of goods and services is 31.6% higher than the national average and 16.2% higher than the state average.
According to the list, the most expensive county to live in is Marin, where the annual cost per person is estimated to average $155,000. Next on the list is San Mateo, with an average annual cost per person of $151,000. Third place is San Francisco, with an annual cost per person of $141,000.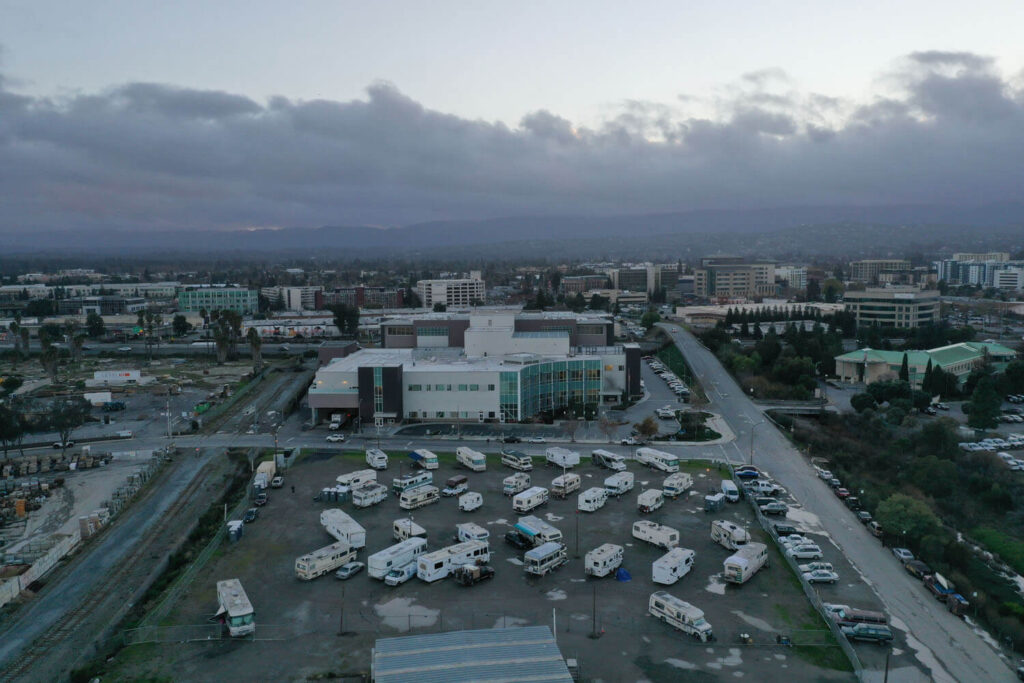 Background
As a result of the high cost of housing in San Mateo County, coupled with the COVID-19 pandemic, many people like Maria and her family ended up living on the streets in RVs and even SUVs or compact cars.
The same thing happened in other Bay Area cities.
This generated annoyance in various sectors of the population, some of the merchants, who argued that people living on the streets in their vehicles generate garbage and insecurity, said Teri Chin, manager of Community Services of the Fair Oaks Community Center, in an interview via Zoom for this media.
According to Chin - who has a 20-year history of community work in Redwood City - city representatives created a committee and set up meetings with different sectors of the community "to understand the needs and concerns." "We talked to people living on the street, as well as homeowners who complained and business owners," Chin said.
The committee included Captain Ashley Osborne, who has been with the Redwood City Police Department since 1994 and whose duties include policing the streets and serving the homeless.
Chin and Osborne - who was also interviewed by this newspaper - said some Redwood City residents demanded penalties for people living inside their vehicles on the street or, instead, to act with an iron fist by forcibly removing them as is done in other cities.
"We understand the people who were complaining about the presence of people living on the street in their vehicles, but we also know that most of these individuals and families had no other choice and were forced by current conditions to live on the street, so this problem was not solved by simply issuing violations," Osborne said.
"We were faced with the challenge of serving the different sectors of the population in the most effective and humane way possible." So it was that, after a thorough study of the situation, "the committee proposed the creation of the temporary safe parking program," Chin said.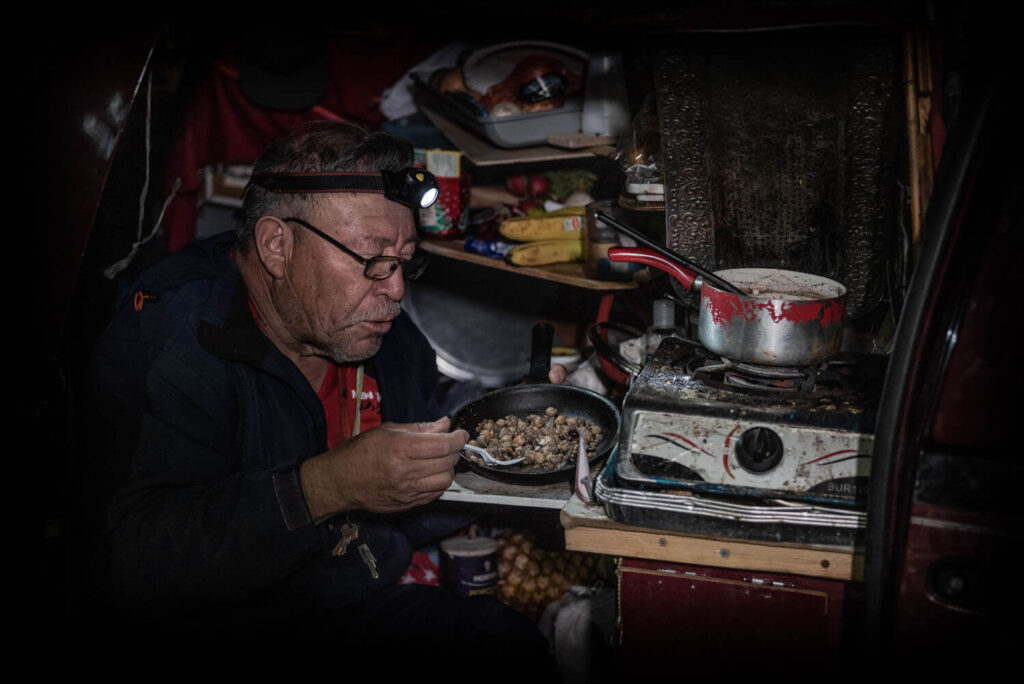 A safe parking lot, but without water and with "bad treatment".
The safe parking program was unanimously approved by the Redwood City Council on June 22, 2020, and began operating in September of that year under the administration of Life Moves, with a budget of $1.7 million.
The program was envisioned to consist of a temporary living space - for 2 years - located on San Mateo County-owned land at 1402 Maple Street. Services would be for people living in recreational vehicles on the street, with priority given to families and seniors.
The secure parking lot has a dirt floor and is enclosed with a metal fence. According to Life Moves representative and site manager Hannah Blankenship, portable latrines, concierge service and security staff are available. Blankenship said residents receive vouchers for sewage collection and receive one-on-one counseling to improve their living conditions and find stable housing.
"We don't have electricity, and we have to wrap up very well because otherwise we will freeze. It's very cold. If we want to put a heater on at night, we can't because the people in charge here [Life Moves] don't want us to have the generators on, so the food is constantly spoiling," said Maria.
She added that although her motorhome and those of the other residents have generators for power, they have to turn them off at 10 p.m. because of site rules. "We get sick. My son catches a lot of colds," Maria laments.
"We don't have drinking water here. The water we have we carry in bottles in the car. We don't have the essentials," says Juan Argueta, who also lives in the guarded parking lot with his wife and three children.
"Not having potable water is very, very bad because we have to wash the dishes with the same water we use during the day to save the water we have," Maria said.
In different interviews for this media, the families commented that the main need for safe parking is drinking water and agreed that the members of Life Moves had mistreated them.
"They [Life Moves] told us they would give us vouchers for sewage disposal. I asked them the first time and they gave it to me; then I asked them again and there was one person who told me, very aggressively, that they didn't have to give me any more passes," Argueta said.
Repeatedly, this media outlet requested permission to enter the guarded parking lot to document living conditions there and hear testimony from more residents. We stated that we would do so while respecting physical distance and taking necessary hygiene measures due to the COVID-19 pandemic; however, permission was denied on one occasion, and subsequent emails were ignored.
Later, in an interview with Blankenship and Brian Greenberg, vice president of programs and services for Life Moves, outside the guarded parking lot, the two argued that entry was not allowed on the grounds because of safety concerns for residents.
As for allegations of mistreatment by Life Moves staff, Blankenship and Greenberg denied it and responded that some residents complained because they didn't like to follow the rules of the place, but that the rules were necessary for everyone's safety.
For their part, the families interviewed said they understood the rules, but expressed disagreement with being forced to provide private information to Life Moves every time they entered and left the site.
"We never expected that they would deprive us of our freedom because that is practically what they do with us. They don't let us have visitors and they keep a close eye on our comings and goings. You have to tell them where you are going: if you go to the doctor, you have to tell them. If you have to go somewhere, you have to ask them. If you're going on an errand to San Jose or San Francisco, you have to tell them [Life Moves] why; if you don't, they get mad. At no time has the city told us that we have to air your private life with [Life Moves]. That's why it's called 'private life,'" Argueta said.
In addition, Argueta said, "the security guard mistreats us. If we go out to the car, the security guard follows us as if we were criminals. They practically hold us like we're in jail.
On the other hand, Greenberg commented that "there are people who are not used to paying rent," inferring that this was one of the reasons some residents lived in their vehicles. Contrary to this assertion, the people interviewed for this report who live in their vehicles say they do so not because they do not want to pay rent, but because their income and housing costs do not allow them to do so.
It is worth noting that the average cost of a one-bedroom apartment in San Mateo County is $2,700.
"Over time, we've adapted to living like this. We do it for the children because, when you rent, all the money you earn goes to rent, and the children are left with nothing. On the other hand, we don't pay rent; the children don't have what they need, but at least they have their daily food. When we were renting, sometimes my children only had one meal a day because it was all for rent," Argueta said. She added, "I don't understand the logic of scolding us. In the beginning, they told us we could tell them if we didn't like something. Recently, I complained about a security guard who supposedly watches us in the evenings and they got upset because I told them he treats us like criminals. He aggressively knocks on our door at 9:59pm to get us to turn off the generator. I tell him that we understand the rules, but that's not the way".
In one of the requests to Life Moves to request entry to the guarded parking lot and speak on our own with residents, the organization asked Alex Huezo to grant us an interview at the Fair Oaks Community Center, away from the guarded parking lot.
"I'm very grateful to Life Moves because I used to live on the street in my car and was exposed to crime, but they supported me to live in the secure parking lot and I feel good about the place," said Huezo, who lives alone in his motor home. "I'm, also, happy because I was put on a Life Moves list to access low-cost housing." However, Huezo mentioned that if anything could be improved in the secure parking lot, it would be the drinking water.
The only difference between living in a secure parking lot and living on the street, according to Maria, is that "here we are not exposed to theft because when you are on the street, you get robbed.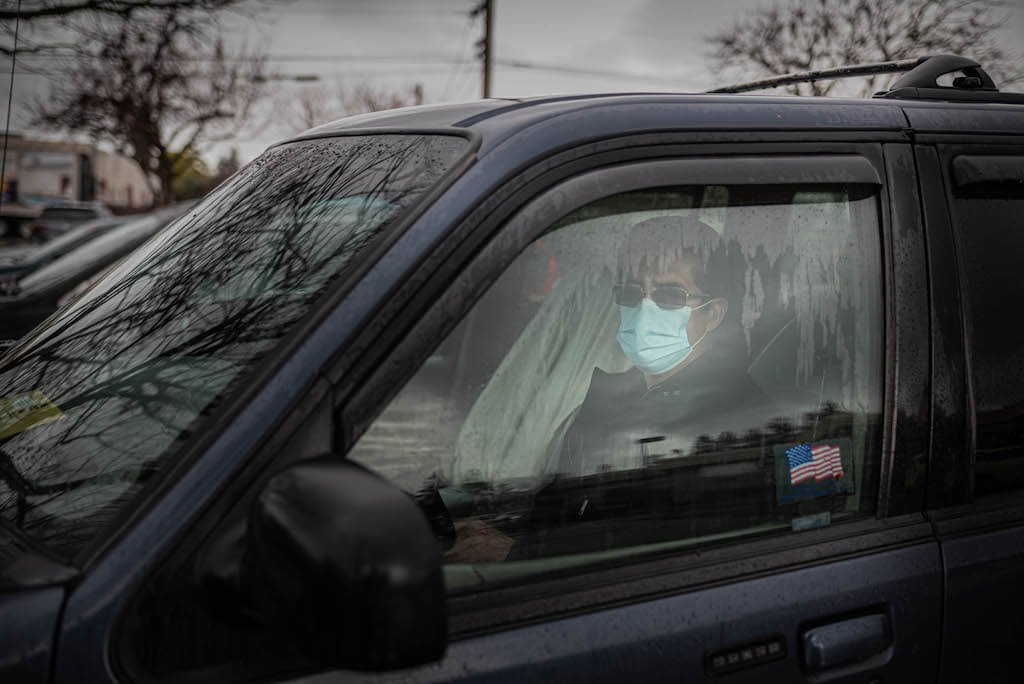 He said, "There's also a problem with the police, some of them say nasty things to people. They've never said anything to me, but I've seen other people being insulted, just because you're parked on the street.
"I feel like we all work together in this country. For as long as I've been in the United States, I've always paid taxes and I've always worked, so I don't know why they treat us like this. Just for being an immigrant they try to humiliate you because that's what they [Life Moves] are trying to do," Argueta said.
According to Argueta, several residents of the guarded parking lot complain of mistreatment by Live Moves staff.
However, he assured that he and his neighbors have recently achieved good communication with city representatives, hoping that their two main requests will be met: potable water and respectful treatment by Life Moves.
---
Notes to the reader.
Mr. Alex Huezo does not appear in the video testimonials from residents of the guarded parking lot that accompanies this report because he asked not to be videotaped.
Interviews conducted for this report were conducted through the gate of the guarded parking lot managed by Life Moves due to the organization's refusal to enter. It should be noted that, by telephone, Blankenship warned this reporter that not only could he not enter the parking lot, but that he could not go around it, even to conduct interviews outside the guarded parking lot, because if he did, the police would be called.
Despite multiple attempts, those involved could no longer be contacted due to the refusal to offer interviews to follow up on the case.
Following this investigation, the inhabitants of the parking lot claimed to have gained access to drinking water; however, this fact could not be verified due to the absence and denial of testimonies.