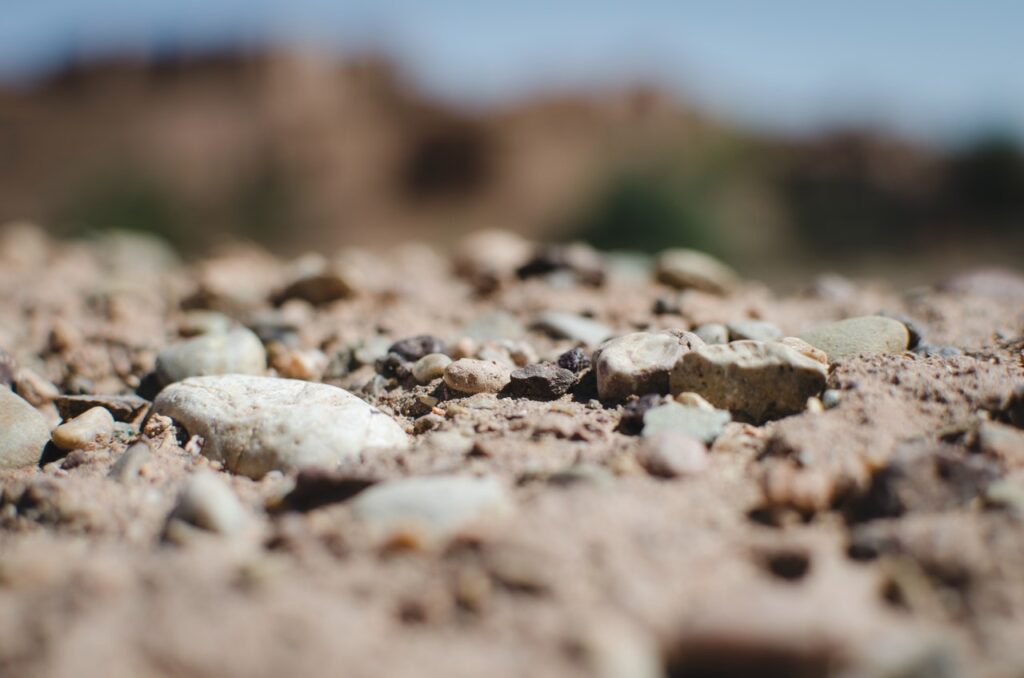 Climate change in California is evident and it has become one of the most affected states. The great droughts that are expected to become increasingly severe, as well as torrential rains, rising sea levels, and fires that consume thousands of acres each year, have pushed the golden state to the limit, so advisors to the California Legislature called on all residents to prepare for the devastating climatic effects that are to come.
The Legislative Analyst's Office presented a series of six reportswhich aims to help policymakers think about how climate change in California will affect various sectors and, consequently, what key policy and related fiscal issues the Legislature will face in the coming years.
Throughout the documents, the dire consequences for Californians are described as climate change in California continues to alter most aspects of daily life.
Much of the focus of the series is to detail the economic cost as the changing climate alters where and how Californians build, grow food and protect the most vulnerable residents.
According to the documents, wildfires, heat and flooding will force schools to close more frequently, disrupting education, childcare and the availability of free school lunches.
It is worth remembering more than 1,600 schools were temporarily closed due to wildfires between 2017 and 2020, affecting almost one million students per year.
Workers in outdoor industries such as agriculture, construction, forestry and recreation - 10 percent of California's workforce and comprised mostly of Latinos - will continue to bear the brunt of extreme heat and smoke.
They further state that wildfire smoke may have killed as many as 20 people per 100,000 older Californians by 2020, and is expected to be more lethal.
A 50 percent increase in smoke could kill nine to 20 more people per 100,000 each year.
Homes, railways, bridges, ports, harbors, power plants, highways and other structures, they detail, are vulnerable to sea level rise and tidal surges.
"Between $8 billion and $10 billion in existing property in California is likely to be underwater by 2050, with an additional $6 billion to $10 billion at risk during high tide," the report states.
Climate change in California is projected to result in extreme heat causing nine deaths per 100,000 people each year, "roughly equivalent to the 2019 annual death rate from motor vehicle crashes in California."
In addition, low-income Californians, who live in communities at higher risk of heat and flooding due to discriminatory housing practices, will be particularly affected by climate change in California and will have fewer resources to adapt.
In this regard, they point out that housing losses are expected: for example, in the San Francisco Bay Area alone, 13,000 existing homes and 104,000 workspaces "will no longer be usable" due to sea level rise over the next 40 to 100 years.
Beaches will also disappear: up to two-thirds of Southern California's beaches could be completely eroded by 2100.
While the series of reports does not say as such, the unequivocal conclusion is: climate change in California could alter everything and spare no one, so policymakers should consider preparing for radical impacts.
The pain and costs will be shared between the state, regional, local, private and industrial sectors, according to the document.
Scientists say it is not too late to stop the most serious effects of climate change in California, although the clock is ticking.
Technologies and other solutions already exist to reduce greenhouse gases from fossil fuels and other sources, as well as to prevent more serious damage, according to a landmark international scientific report released Monday. But international agreements and plans remain far behind, and emissions are expected to continue to rise.
"These hazards will threaten public health, safety and welfare, including life-threatening events, damage to public and private property and infrastructure, and deterioration of natural resources," the analysts say.
State legislative analysts did not conduct new research on climate change in California; instead, they compiled existing data and projections, providing a one-stop information center for legislators as they enact policies and approve budgets.
Just this Monday, and following the release of the latest report from the UN Intergovernmental Panel on Climate Change on efforts to combat the climate crisis, Governor Gavin Newsom's administration released the state's Climate Adaptation Strategy outlining the practical approach to building climate resilience in California.
This strategy seeks to position the state as an international leader in protecting people and natural places from accelerated climate hazards.
"California is on the front lines of the climate crisis with disappearing Sierra snowpack, life-threatening heat waves and unprecedented wildfires," Newsom said.
The Climate Adaptation Strategy elevates six key priorities that should drive all resilience actions in California:
Strengthen protections for climate vulnerable communities.
Strengthen public health and safety efforts to protect against growing climate risks.
Building a climate resilient economy
Accelerating nature-based climate solutions and strengthening the climate resilience of natural systems.
Make decisions based on the best available climate science.
Partnering and collaborating to leverage resources
It also brings together in one place nearly 150 climate adaptation actions from existing state plans and strategies and, for the first time, presents success metrics and timelines for each action.
You may be interested in: Supporting native tribes in California to advance climate goals