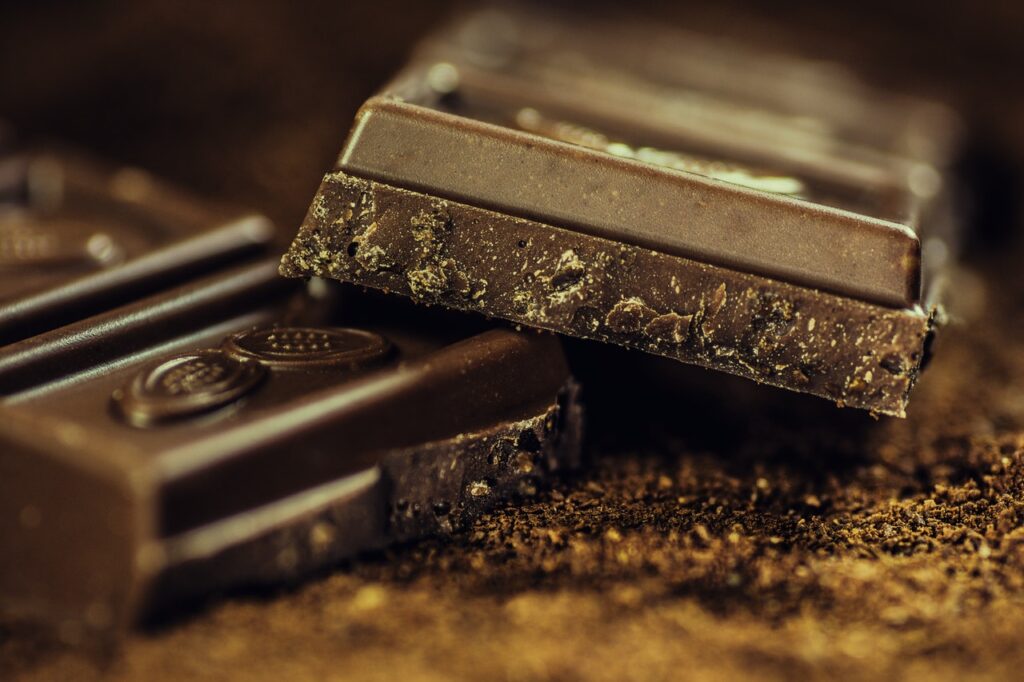 It is said to be of Mesoamerican origin, but is now found all over the world. Cacao: food of the gods, it grows most comfortably in tropical climates, is only six meters tall, is slow growing and produces an unattractive brown berry only about 30 cm long, yet it is the vital element for the famous chocolate.
International Cocoa Day has been celebrated every July 7 since 2010, thanks to an initiative of the International Cocoa Producers Organization (ICCO), an intergovernmental organization established in 1973 by the United Nations and the French Academy of Master Chocolatiers and Confectioners.
Chocolate cannot exist without cocoa, which is one of the main products consumed worldwide, second only to coffee.
The name cacao has its origin in the language of the Olmecs, a civilization developed during the pre-classic period of Mesoamerica mainly in Veracruz, Mexico, which called the tree as kakawa until reaching cacaoatl and from there, cacao.
In addition, the Mayans called this type of tree "kabkaj", which means "bitter juice".
However, the scientific name of such a precious berry is "Theobroma", which means in Greek "Theobroma".food of the gods"..
It is estimated that cocoa arrived in Europe at the beginning of the 16th century, after the conquest and colonization of America. However, it should be emphasized that there is a great difference when talking about cocoa and chocolate, which lies in two fundamental factors: nutrients and production.
Although Mexico is presumed to be the origin of this valuable fruit, it is, on the contrary, one of the countries that, according to the Cacao Mexico FoundationThe world's largest producer, which ranks eleventh, accounting for less than two percent of world production, that is, barely 22,000 tons between 2011 and 2012.
Meanwhile, the Center for Sustainable Rural Development and Food Sovereignty Studies of Mexico (CEDRSSA), highlights that Mexico is the thirteenth largest cocoa producer in the world as of 2016.
In contrast, West Africa and Asia are the regions that currently have the highest production of this important foodstuff.
On the other hand, total cocoa production in the world in 2020 was estimated at US$8.5 billion, representing 0.051 percent of total world trade, according to data from the Economic Complexity Observatory (OEC).
When we talk about cocoa, we also think of chocolate. In terms of cocoa consumption in its processed version, that is, with the addition of sugar and milk, popularly known as chocolate, it has high production and consumption rates in countries such as Germany, which, according to Statista is the largest exporter of this product, with nearly 916 million kilograms exported in 2020.
According to figures from the Observatory of Economic Complexity (OEC), in April of this year, chocolate and other food preparations containing cocoa in the United States accounted for exports of up to US$142 million, while imports represented up to US$265 million.
This resulted in a negative trade balance of US$123 million.
Until the fourth month of this year, the destination countries for chocolate and other food preparations containing cocoa were mainly Canada, Mexico, South Korea, the Philippines, and Australia.
While it was imported mainly from Canada, Mexico, Belgium, Germany and Switzerland.
Weight differences
Another factor that sets cocoa apart from chocolate is its bitter taste, which, while not very appealing, is packed with enough nutrients to keep a platoon on its feet.
Because of its high nutritional indexes such as fiber, proteins and carbohydrates, cocoa has properties that, according to the Cocoa ObservatoryThey help reduce cholesterol, blood pressure, reduce the risk of diabetes and even reduce mild memory loss, as well as stimulate the body's defenses.
According to CEDRSSA, cocoa processed as chocolate is the denaturation of the product, which marks a low or null nutritional percentage.
In addition, chocolate has its own day, as it is celebrated internationally every September 13.
You may be interested in: The bikini, a bomb that just won't go off