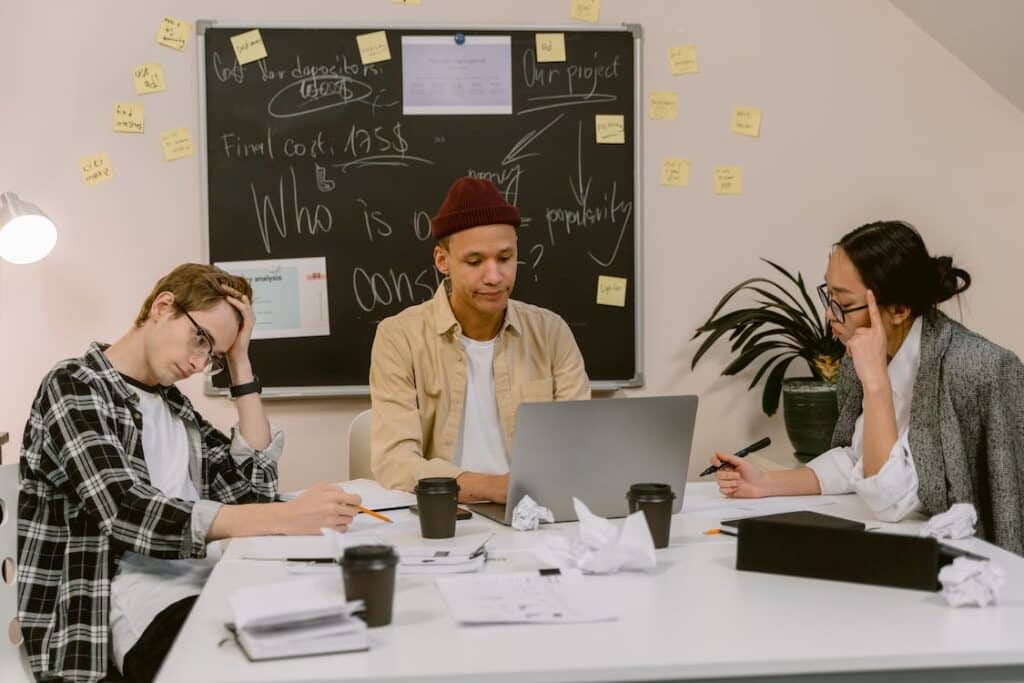 Depression is one of the most common problems among university students, but little is said about it. However, for Californians there is the College Corps program that helps college students not only financially but also emotionally.
Factors such as college debt, job stress, the desire to get a job and maintain a good academic level are some of the reasons why college students suffer from depression.
Currently, the College Corps program, promoted by the governor of the state of California, Gavin Newsom, has resulted in a change in the lives of students and their communities.
The College Corps program provides meaningful work to college students in exchange for serving the community, helping them graduate on time and with less college debt, receiving up to $10,000.
And it is that the work that students must do allows them to generate work experience, learn and develop skills, as stated by Emilio Ruiz, student and ambassador of the College Corps program of the University of California at Long Beach ?CSULBThe company is a leading provider of
"College Corps is an exciting and transformative experience, it can really help make connections," she said.
He also pointed out that the program has not only inspired him to contribute to the children's education but has also improved his self-esteem, since he realized that thanks to College Corps he developed skills that allow him to perform optimally in the world of work, things that he would not have achieved if he had not been a beneficiary of the program.
For his part, Ishmael Pruitt, CEO of Project Optimism, pointed out that unfortunately the processes for students to graduate are so complicated that they generate stress and worry about finding a job, so programs like College Corps are a great support for them. .
And it is that stress, worry and depression cause young people to drop out of school, especially those from communities of color, who not only come to suffer economic problems but also discrimination and violence, which is why programs like these seek to create opportunities for their personal and professional development.
In her opportunity, Beth Manke, Professor of Human Development and Program Director of CSULB College Corps, pointed out that the program offers "transformative experiences" for students through the internships they carry out as part of the program.
"We know how important this is for graduating students," Manke said, emphasizing the importance of the program allowing young people to develop skills to enter the world of work.
In the same way, he pointed out that there are studies that indicate that up to 60 percent of university students have reported symptoms of anxiety and depression, so the College Corps program seeks to combat these mental health problems through accompaniment and a sense of belonging. .
Allison Briscoe-Smith, clinical psychologist, highlighted that anxiety and depression are the two main barriers for university students and that despite the fact that the problem already existed years ago, with the start of the COVID-19 pandemic, it worsened by increasing the number of young people suffering from a mental health problem.
"Students feel desperate and isolated, they are contributing to young people not knowing where they belong," he said, while stressing that the program allows them to connect, eliminate isolation and feel that they belong to something important.
Josh Frydey, chief of California Service in Gov. Gavin Newsom's cabinet to lead service, volunteer and civic engagement efforts throughout California, said the College Corps program seeks to "create hope," a plan, action and a path to change for young people who struggle every day to finish their university studies.
«When I see students struggling and working, I know that they have shown us the courage to make the changes we need and that is why with College Corps everyone wins, we pay for their school so they do not have to ask for loans, we help the community and we contribute to the young people work together," he concluded.
You may be interested in: San José to benefit from funds in 4th round of housing funds for the homeless