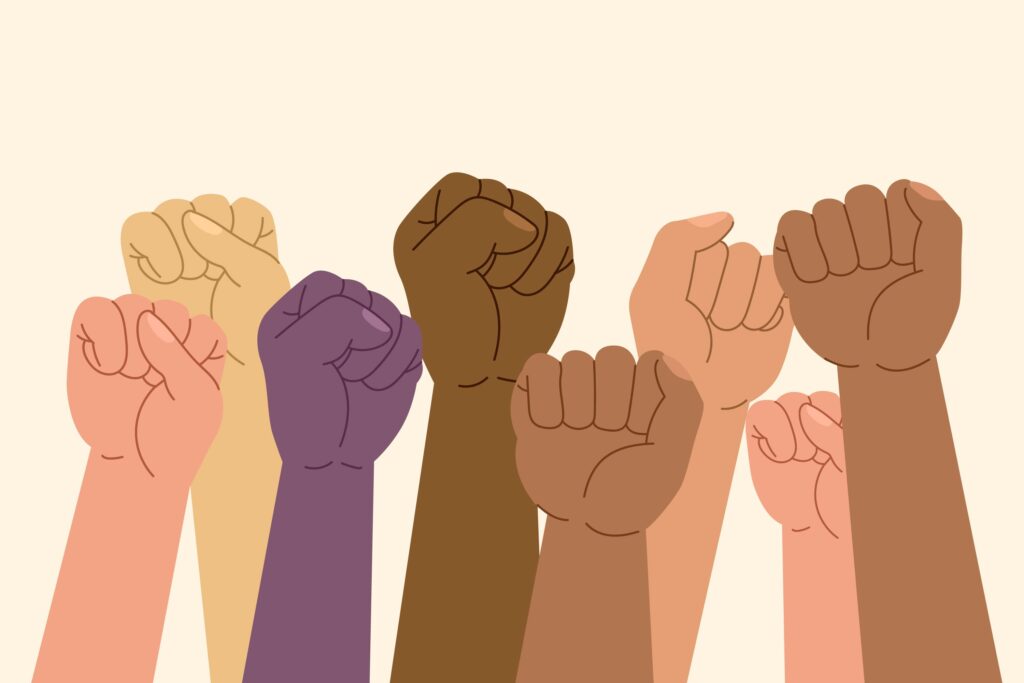 Polls and analysis following the California statewide recall election showed that a majority of voters in communities of color rejected Gavin Newsom's recall and even tipped the scales for his continued tenure.
According to Raphael Sonenshein, director of the Pat Brown Institute for Public Affairs at California State LA, one of the problems seen in this election was that some media outlets presented national polls that did not really represent communities of color.
He even said, during a meeting convened by Ethnic Media ServicesIn a recent report, media outlets indicated that a majority of Latinos would vote to recall the governor, so understanding voters is the first step in reversing the terrible syndrome of the media jumping to conclusions that can change the views of the rest of the electorate.
"We need to get better data in polls that are greener, that is, that are actually useful, that are done in the neighborhoods where the voters live; also, to have reliable, larger samples than the ones that are done nationally to show much more reliably the community."
He also added that many times the media presents the statement of the "typical" voter in some community, however, there is nothing typical about the elections or the voters, and in most cases the polls do not reflect the reality of the entire population.
"You have to break free from the narrative that is manipulated by a small, fairly large, national polling group who are creating a very negative consequence for the interpretation of the behavior of communities of color."
Radiography of the vote in Latino communities in California
Sonja Diaz, founder and director of the UCLA Latino Politics and Policy Initiative, said Latinos make their decision much closer to Election Day, meaning they prefer to vote in a much more traditional way than other voters.
"In terms of mobilization and participation, there is still an opportunity to knock on their doors to talk to them about voting during the last week before the election," he added, and they may even change their vote depending on how important the outcome of the election is.
For example, he explained that in Los Angeles County, 83 percent of Latinos voted against recall. In precincts with the highest concentrations of Latinos, 77 percent were against recall; while in places with the lowest concentrations of Latinos, 47 percent were against recall.
In counties such as Madera, where there is a lower concentration of Latinos, the anti-repeal results were lower, while the Bay Area had the highest results, such as Contra Costa (88%), San Francisco (82%) and San Mateo (77%).
He also commented that if Latinos had not voted it is very likely that the elections would not have been so clear, since Latinos were against the recall, and this decision was not due to the campaigns of one party or another, but to the mobilization of civil society.
Asian and African American communities with large participation
Jonathon Paik, director of the Orange County Civic Engagement Board, said that while communities of color represent 60 percent, this is a conservative region, the mobilization of the Asian American community was critical because they were able to speak in their languages.
He recalled that at the beginning of August this community had not yet defined their vote, regardless of their partisan position, so it was important to work to make known what was at stake, so that was a turning point in the elections and indicates a process of transformation for the next decade.
In that sense, he said they tried to communicate what the possible scenarios would be with the reinstatement of Governor Gavin Newsom, how it would have changed tenant protections, what it would have meant in terms of wages, or what the handling of the pandemic would have been, which was important to share with them.
For Janette Robinson-Flint of African-American Women for Well-Being, the importance of women in that community voting is that they have been a moral compass in the state with a progressive agenda, and they have also built a relationship in the community to educate voters.
He commented that what they learned from observing people voting, both non-voters and super voters, is that no one asked them their opinion until mid-August, so they weren't paying attention to what they were doing and their vote was being taken for granted.
In that sense, he said they had been campaigning in beauty salons and barbershops to communicate the relevance of this election, and they had also reached out to many young African-Americans who thought their vote was not important or did not count.
They also made house-to-house visits, put signs on fences, on buildings, on construction sites and on the radio, so they tried to cover a whole range of spaces to make sure that the word got out that this election was important to the community.
Civil society, crucial in the recall
Michael Gomez Daly, director of the Inland Empire, said that before the election they were calling voters in Riverside and San Bernardino, and some of the things they noticed is the importance of messages from people they trust, as well as less partisan identity.
And that's because, he said, when the campaigns tried to focus on this being a Republican Party strategy to unseat Governor Newsom, that's when they were the least popular with the people.
"Another thing we saw was that during the election a lot of people had kids going back to school and grandparents at home at the same time, who thought they were at greater risk and that the state had loosened the reins on any kind of protection you might have."
So, he said, there was a feeling that the Delta variant was just around the corner and that neither Newsom nor the state of California was taking enough proactive steps to protect them, so that was a really controversial issue that came up during the election process.
So within the conversations that they had with voters in communities of color in California, they also laid out the scenarios of what would happen in terms of the pandemic in terms of a possible recall of the governor, and that's how they were able to persuade people.
You may be interested in: Minority Community Leaders Who Made Their Mark on American Activism