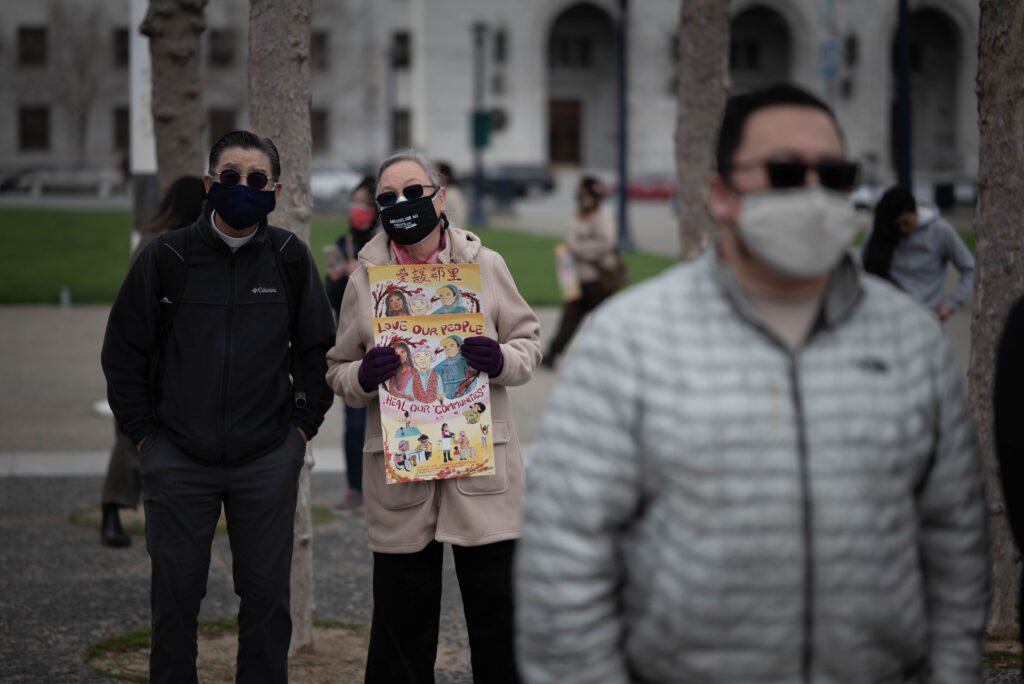 As the Asian American and Pacific Islander (AAPI) community grows, the segregation they experience, including in health care, has become increasingly evident.
The AAPI community currently comprises more than 25 percent of foreign-born people in the United States and experts estimate that by 2050 it will reach 50 million.
"We are Asians and we are treated as one big group, but we are a monolith," stated Bryant Lin, a physicist, educator and researcher, during a press conference organized by Ethnic Media Services where experts met to discuss the importance of considering all members of the AAPI community in health issues.
As Lin stated, the AAPI community has been downplayed and treated as a single group of Asian people, even though there are subgroups of Chinese, Vietnamese, Korean, Japanese, Filipino and South Asian communities with distinct physical, economic, cultural and health conditions.
A 74-year-old man with "gout" - a disease characterized as a type of arthritis that causes pain, redness and inflammation in the joints of those who suffer from it - was affected by this generalization of the communities, as he was prescribed Allopurinol to prevent the disease, however he had an unfavorable reaction and was admitted to a hospital because the product information in the United States did not indicate the risk suffered by people of Chinese descent.
"We need better data on people of Asian descent," Lin pointed out, because even though they are considered, subgroup variables are not considered, which puts their health at risk.
Winston Wong, a resident scholar at the Kaiser Permanente Center for Health Equity at UCLA, noted that the lack of data from the AAPI community has major impacts on their health and pointed out that during the COVID-19 pandemic, members of this community were among the groups with the highest rates of hospitalization, yet it was not made evident in the media.
"What journalism can do is identify 'other' as a category that reflects the deficits in our health care system," Wong said, noting the importance of considering all factors that can affect the health of subgroups of the AAPI community.
Cultural differences affect AAPI community participation in clinical trials
Despite the efforts of associations and research centers, cultural, informational, and language barriers undermine the participation of the AAPI community in clinical studies, as between 1992 and 2018, the uptake of this community in studies was less than 1 percent.
In addition, only 2.7 percent of 45,923 people participating in clinical studies of Alzheimer's and other mental health problems were members of the AAPI community.
As a result, Van Ta Park, a professor at the University of California, San Francisco, noted that associations created Care RegistryAAPI, in which members of the AAPI community, over 18 years of age, who speak or read English, Chinese, Hindi, Korean, Vietnamese or Samoan and who are interested in participating in clinical trials, can register.
Finally, the experts called on the media and health care providers to disaggregate data on AAPI community members to avoid generalization and to prevent harm to the health of the AAPI community.
You may be interested in: Collaboration between media, authorities can help stop hate crimes