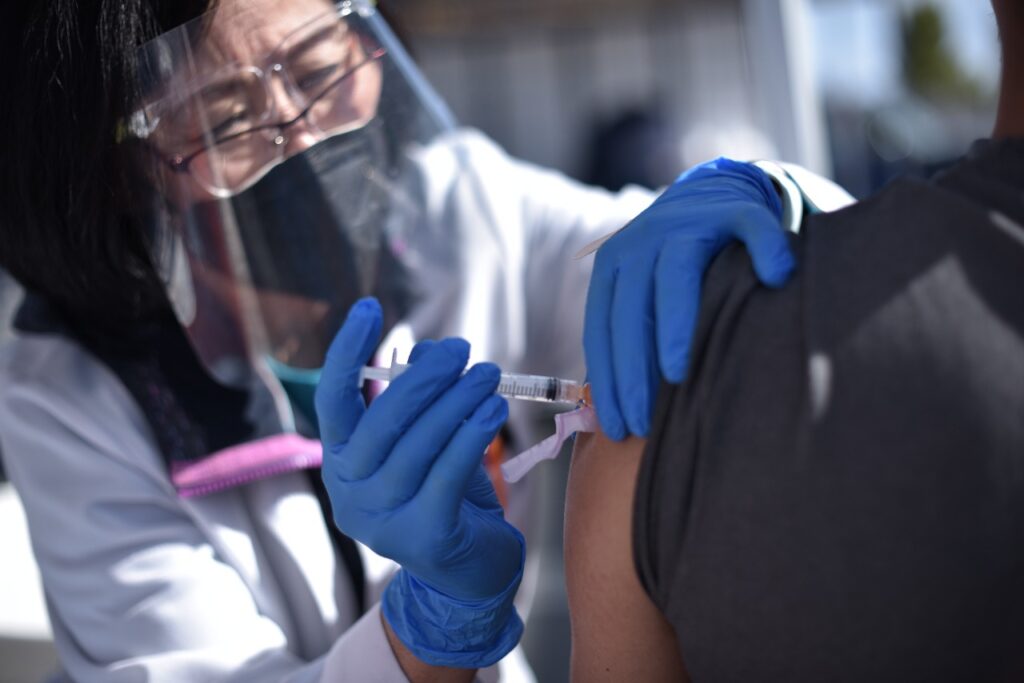 The COVID-19 community-based vaccine clinics in the San Mateo County Health Department SMCH are temporarily closed and are expected to reopen after September 12, when they will offer the new booster vaccine.
The county said in a statement, noting that with the recent clearance by the Food and Drug Administration (FDA) and the Centers for Disease Control and Prevention (CDC) of the new bivalent Omicron booster, the current monovalent COVID-19 vaccines are no longer licensed for use as boosters.
Designed for the original strain of the disease, the current COVID-19 vaccines can only be administered as a primary series to individuals who have not received a vaccine.
The updated booster vaccines, from Pfizer-BioNTech and Moderna, offer protection against the original strain and the Omicron variants, including BA.4 and BA.5, which currently cause the majority of COVID-19 cases in the U.S. and are expected to be the ones circulating this fall and winter.
The Pfizer-BioNTech booster is available for persons 12 years of age and older, while the Moderna booster is for persons 18 years of age and older. Both updated boosters replace previous booster doses and should be administered at least two months after a previous vaccination.
Current COVID-19 vaccines remain widely available, so individuals interested in scheduling their first "primary series" vaccination appointments should contact their health care provider or a local pharmacy.
County Health's community immunization clinics are expected to reopen the week of September 12 and offer updated boosters as well as the original primary doses.
It should be noted that updated boosters are also available through major healthcare providers.
"We are working to ensure that residents have access to the new booster vaccines when they become available and to reopen the clinics as soon as possible," said Lizelle Lirio de Luna, director of Family Health Services.
You may be interested in: COVID paid sick leave extension sent to Newsom's desk for signature