Conflict erupts in Nagorno-Karabakh, bordering Armenia and Azerbaijan; it has been brewing quietly - and not so quietly - for the past few decades, but could stretch more than 100 years into the past.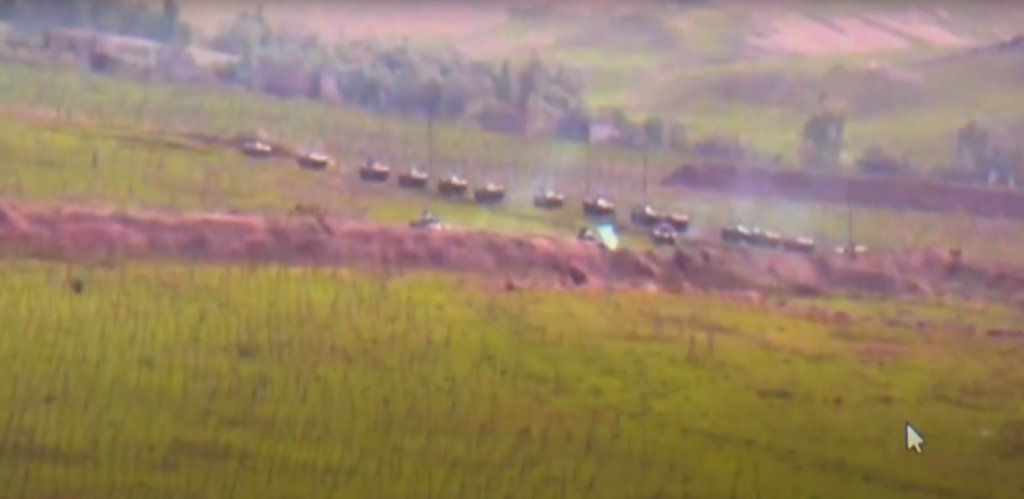 Sunday, September 27. According to the latest reports, the conflict on the border of Armenia and Azerbaijan began when Armenian military forces claimed to have shot down two military helicopters of Azerbaijani origin, as well as targeted attacks on three war tanks that were reportedly destroyed, as shown in a video.
?? Warning, the following footage was released by Artsakh's defences. Discretion is suggested.
Azerbaijan and Armenia used to be Soviet states.. During the soviet, Stalin took control of the Nagorno-Karabakh region (also known as the Nagorno-Karabakh known as Artsakhincluding adjoining areas) in the hands of Soviet Azerbaijan. However, the region is and has long been ethnic Armenian, as is its dominant language, currency and religion.
Azerbaijan, meanwhile, is 97% Muslim.; Artsakh is 98% an Apostolic Christian with Armenian roots.The establishment of borders without taking into consideration the ethnicities and national heritage of the people living in those regions, for many of their inhabitants, represents an enormous lack of respect.
With the dissolution of the Soviet Union, In 1991, Artsakh became part of Azerbaijan.. However, the Republic of Artsakh governs itself by its own laws, but under the lens of international opinion it is still part of Azerbaijan.
This is not a recent conflict. Armenia and Azerbaijan have disputed the region since the first fall of the Russian Empire, and declared war on each other in 1920. The situation cooled when the Soviets took control of both nations, but the conflict remained in hibernation.
When the Soviets lost control of both countries, Azerbaijan declared independence from the USSR and Artsakh, at the same time, declared independence from Azerbaijan. Azerbaijan, of course, was not pleased, and so Azerbaijan and Armenia - in dispute over Artsakh - went to war for about six years, with heavy fighting from 1992 to 1994.
In the end, Armenia was positioned as the victor; they retook control of Artsakh, but not only that, but a 9% from Azerbaijan thanks to a strong military presence unofficially, as they did not claim the region as their own; they just kept their troops and there was not much Azerbaijan could do about it.