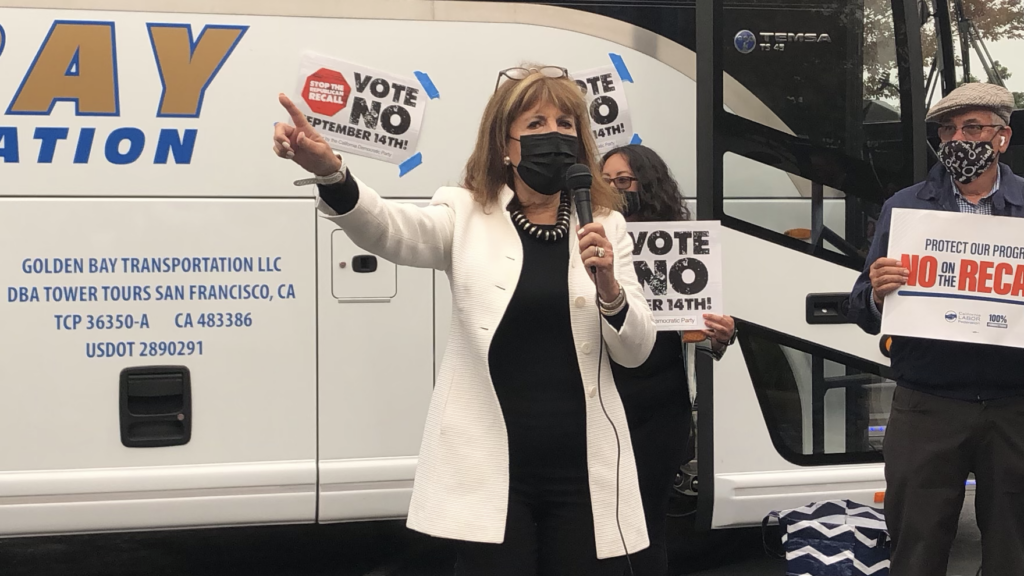 The rallies were part of U.S. Rep. Jackie Speier's bus tour, which stopped in Daly City, San Mateo and Redwood City.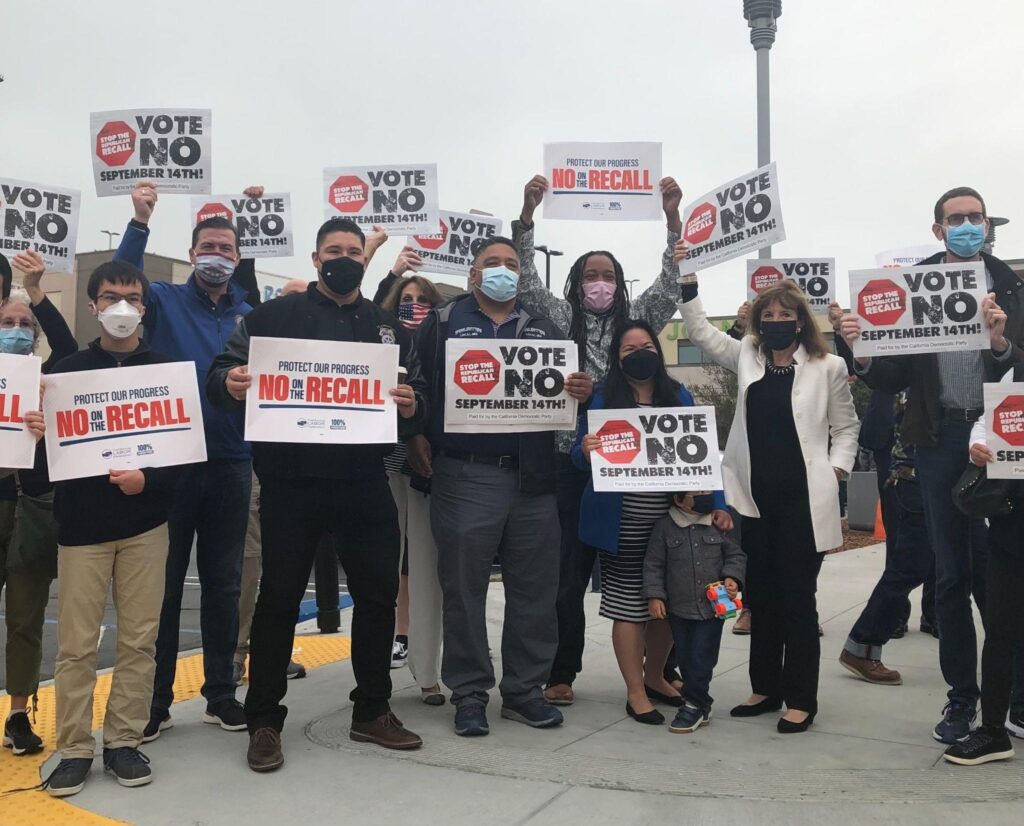 She was joined by State Senator Josh Becker, State Representative Kevin Mullin, numerous councilmembers, other civic leaders and the community, all encouraging people to return their ballot and "vote NO on the recall" in the upcoming gubernatorial election.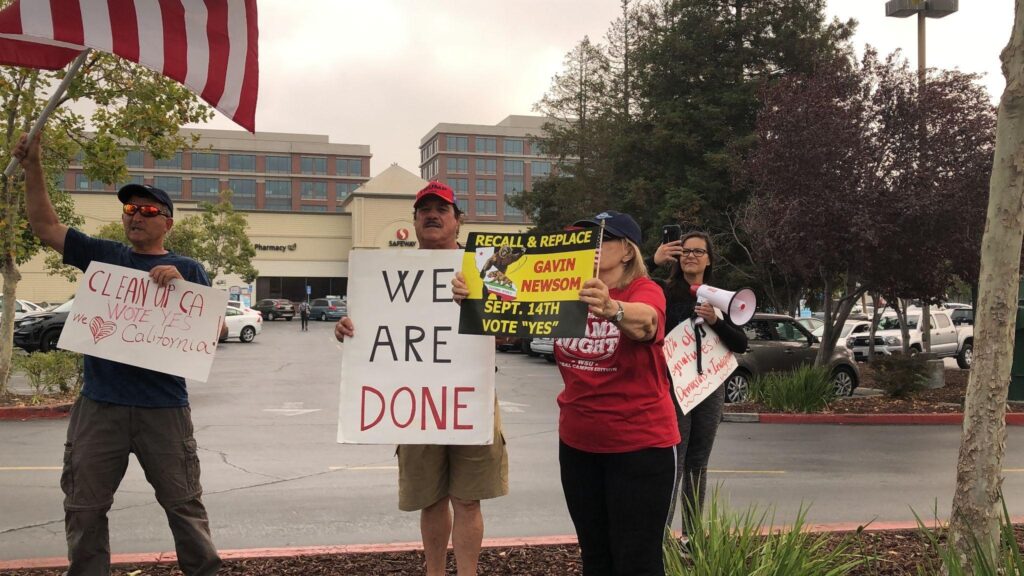 Speier's tour highlights the upcoming recall election to determine whether or not current California Governor Gavin Newsom will be recalled in the coming weeks.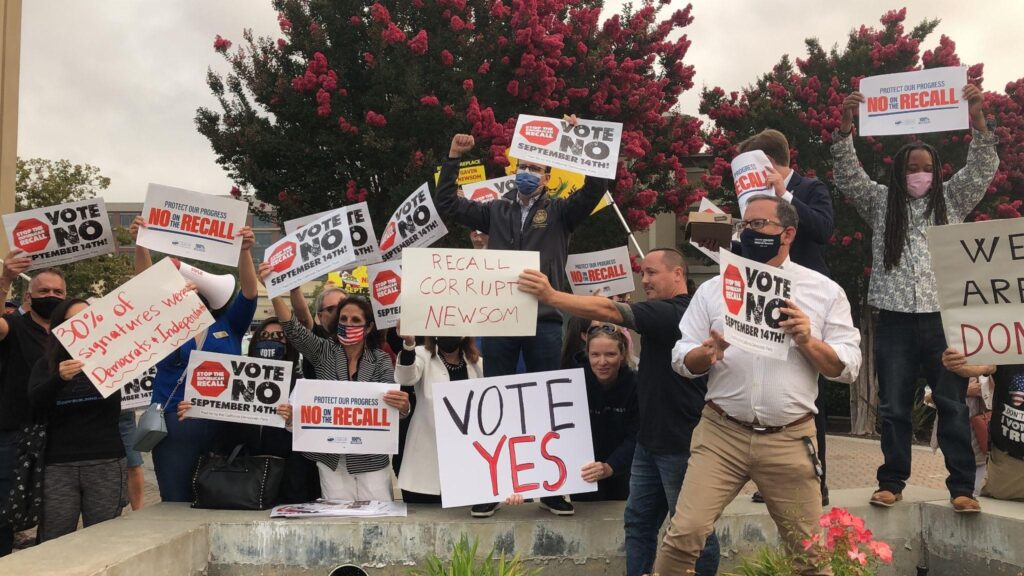 Both "YES" and "NO" repeal advocates clashed with opposing views at Sequoia Station, the third stop on Rep. Speier's bus tour in support of Governor Newsom.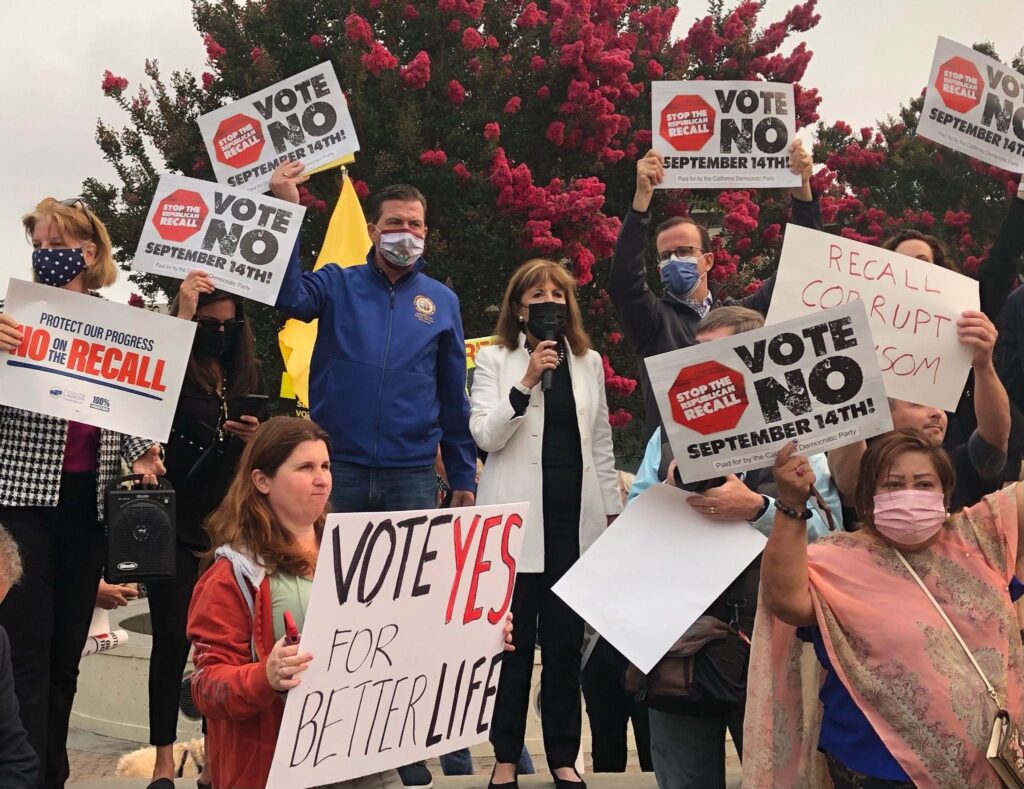 Reps. Kevin Mullin and Mark Berman flank Rep. Jackie Speier in her "Vote NO on Repeal" campaign, while some disagree, holding signs in favor.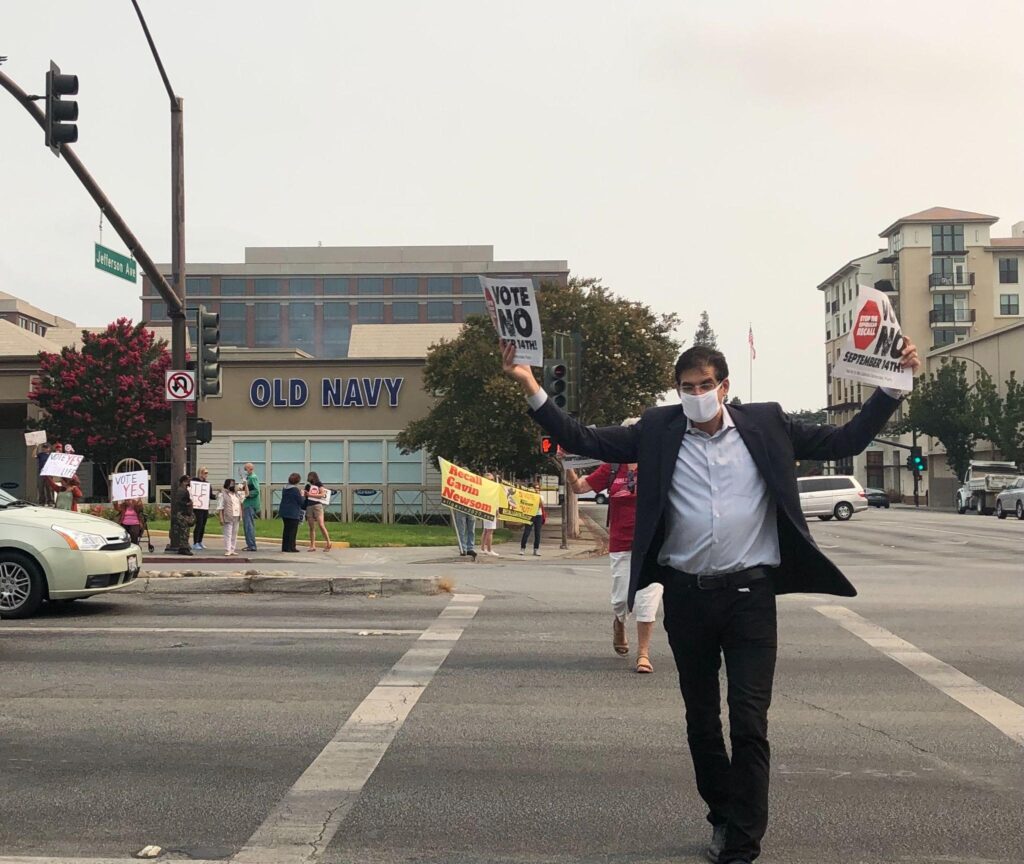 State Sen. Josh Becker is leading the "Vote No" campaign, while others who favor recall hold signs against it in the back of Sequoia Station in Redwood City.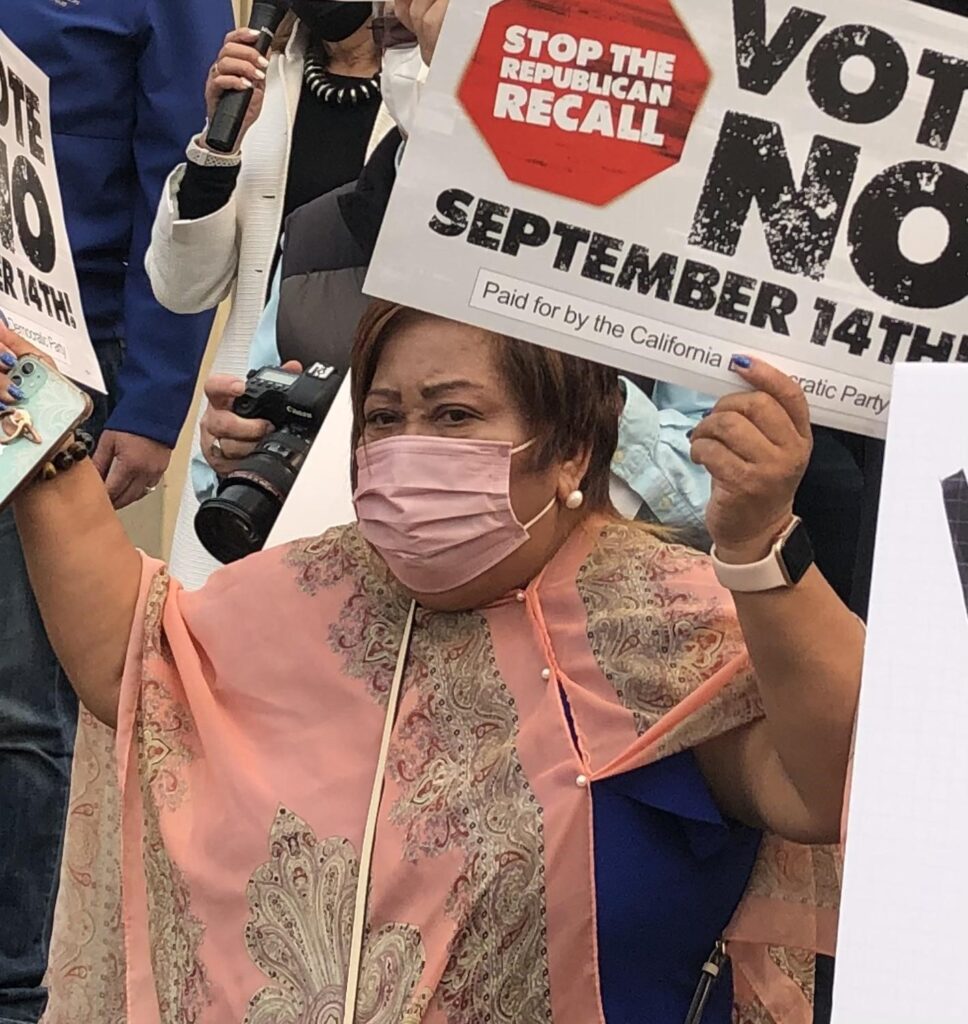 Dorie Paniza, head of the Daly City Arts and Culture Commission, rallies in support of Gov. Gavin Newsom, holding a "Vote NO" recall sign.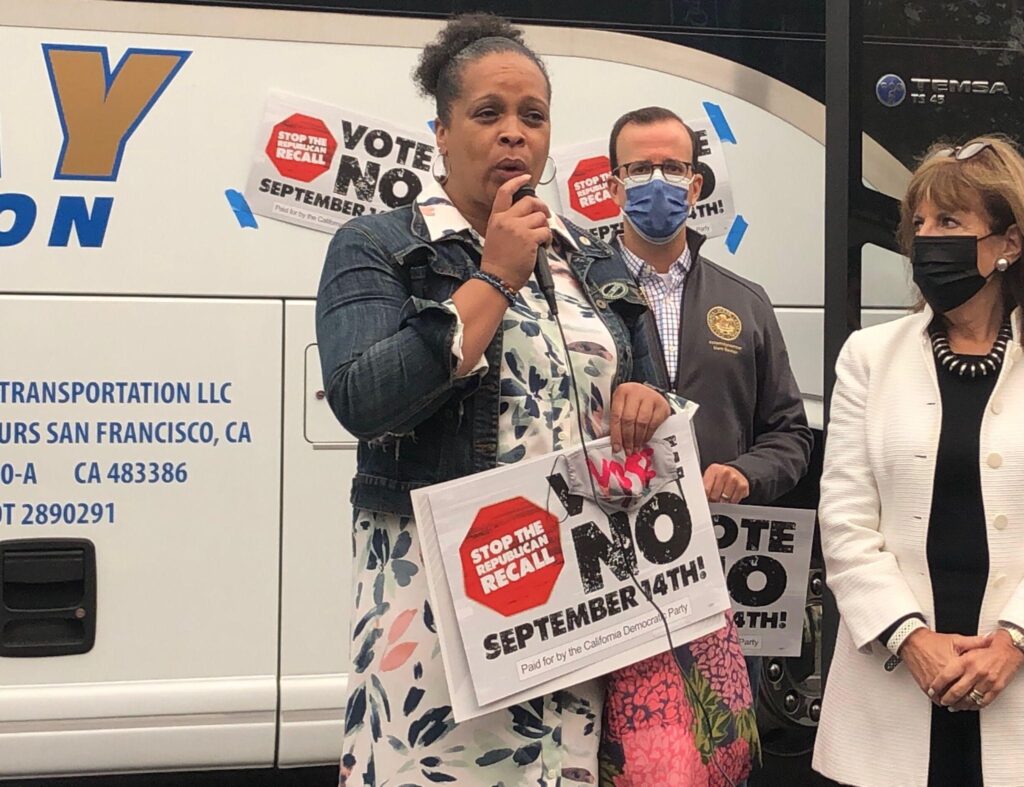 East Palo Alto Councilwoman Lisa Yarbrough-Gauthier speaks outside Hillsdale Mall, encouraging voters to return their ballots and to remember their family members.
We need more than ever for people to return their ballots. Exercise your rights and vote. No matter what side you're on, exercise your right to vote," Gauthier said.