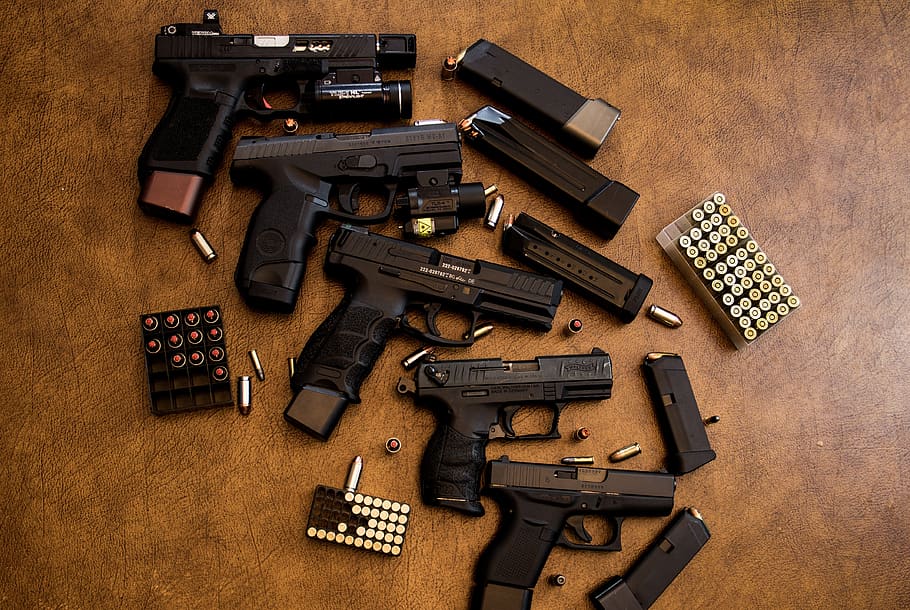 By Pamela Cruz. Peninsula 360 Press [P360P].
San Mateo County officials will hold a gun buyback event this Saturday, Dec. 11.
Residents will be able to exchange them for cash, safely and with no questions asked. They will receive $100 per handgun, shotgun or rifle and $200 per assault weapon.
The gun buyback by law enforcement will take place this Saturday, December 11, from 10:00 a.m. to 2:00 p.m. at 1000 Skyway Road in San Carlos.
Saturday's gun buyback event is the first of five such events the county will hold through 2023, providing an opportunity to safely dispose of unwanted or unsafe firearms.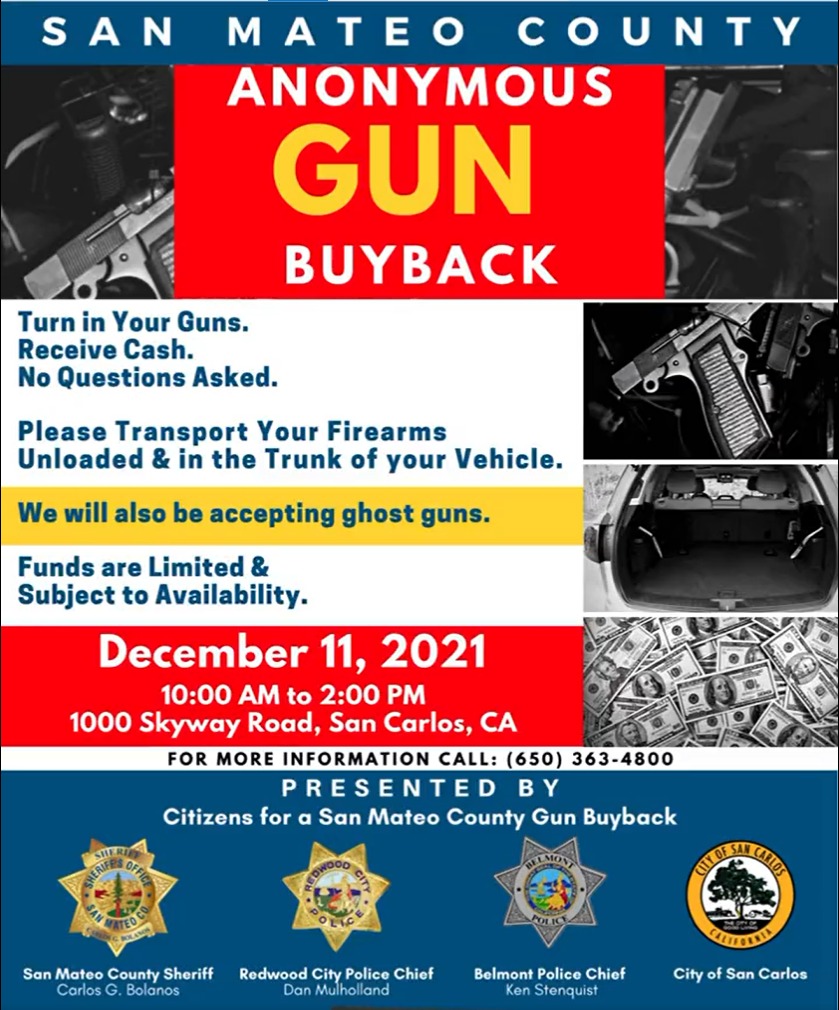 "Turn in any unwanted, unused or unsecured guns anonymously and voluntarily for cash!" noted County Supervisors Dave Pine and Don Horsley, as well as San Mateo County Sheriff Carlos Bolanos.
In addition, residents who wish to participate will also be able to turn in ammunition, but will not receive additional compensation for doing so.
On the other hand, gun locks will be provided free of charge, while stocks last.
Last month, the county Board of Supervisors approved spending up to $208,000 in Measure K reserves, a 2016 voter-approved extension of a half-cent sales tax, along with $100,000 from the Sheriff's Office and $67,000 from the community group Citizens for San Mateo County gun buybacks, which will fund these events.
Notably, between 2018 and 2019, the county collected more than 1,200 guns during three similar events.
You may be interested in: San Mateo Security Authorities Called on to Eliminate Racist Prejudiceiales