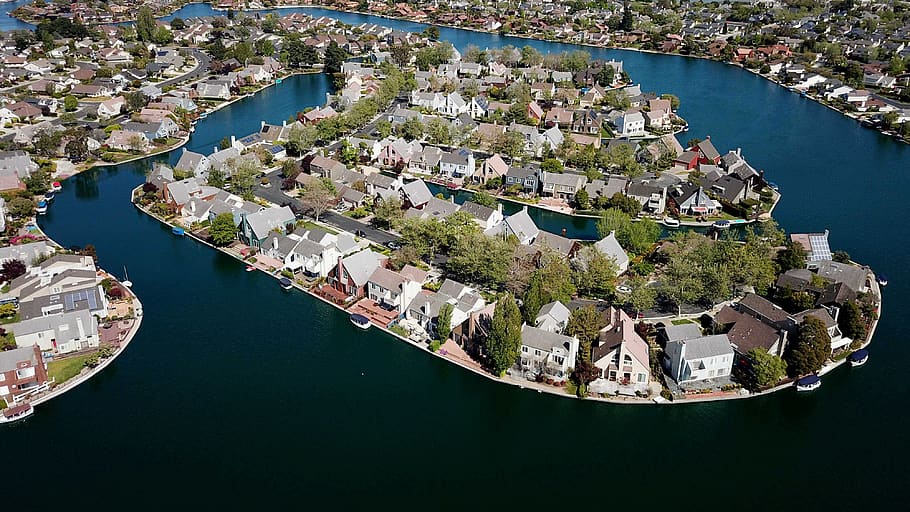 COVID-19 has exacerbated California's housing crisis. There is an increasing urgency to build affordable housing for low-income people, yet restrictive zoning ordinances have stalled this process, even in some of the most progressive cities.
Carolina Reid, an associate professor in the Department of Urban and Regional Planning and faculty research adviser in the Terner Center for Housing Innovation, said that even before the pandemic, low-income renters were already at a serious disadvantage.
During a session conducted by Ethnic Media ServicesThe housing crisis is exacerbated by exclusionary zoning practices that limit the number of housing units in cities, and discrimination and income inequality have been exacerbated by the pandemic, she reported.
Nationally, he said that as of August of this year approximately 15 percent of households (seven million) were behind on their rent; while in California the figure stands at 14 percent, representing about 880,000 households.
These rent arrears are higher among certain marginalized and low-income populations, such as African American and Hispanic communities, but also among Asian Americans, the latter population severely affected by business closures.
He added that although the moratorium on eviction has protected many families from being displaced, the Supreme Court ended it, leaving behind a patchwork of protections for many people.
While California's moratorium is set to expire at the end of this month and current indications suggest that it will not be extended any longer, federal initiatives such as the American Rescue Plan Act have had barriers to reaching eligible households due to language and documentation.
Restrictive zoning and housing crisis in California
Samir Gambhir, director of the Equity Metrics Program at the Othering and Belonging Institute, said that although the U.S. population has become more diverse, unfortunately this has not been reflected in greater racial and ethnic integration.
According to one study, they found that more than 80 percent of metropolitan regions across the country were more segregated two years ago compared to 1990.
When they looked at the California figures, he explained, the data was not that far off, with seven of nine counties analyzed having higher levels of segregation compared to 1980, and restrictive zoning was found to be one of the factors contributing to the problem.
For example, in the Bay Area, 82 percent of residential land was found to be zoned single-family, while only two of 101 cities devote less than 40 percent of land to single-family zoning.
Then, he added, any much denser housing options (duplexes, condos, etc.) are only allowed in less than one-fifth of the region's residential areas, making it more difficult to access homeownership opportunities.
When they analyzed academic outcomes, they found that students in high single-family zoning areas scored 15 percent higher in subjects such as math and reading than in low single-family zoning areas, while graduation rates were similar.
As such, he concluded, cities with high levels of single-family zoning have greater resources, higher housing values, and better performing schools; which could be an opportunity, although it is troubling because of observed patterns of social, racial, and economic exclusion.
Racism and inequality, factors that also play a role
For Ned Resnikoff, policy director of the Benioff Homelessness and Housing Initiative, one of the causes of homelessness is structural racism, as since the middle of the last century several regions were part of a deliberate attempt to make them exclusively Caucasian.
Another cause is economic inequality, he said, as there is evidence that higher-income residents drive up housing costs, in part because of bidding wars, making them much more unaffordable to those without resources.
He mentioned that a possible solution is the creation of more housing, but not only single-family residences, but also for people with lower incomes, because they are the ones who are most at risk of losing their homes, in addition to focusing on solutions for people to have better incomes.
Meanwhile, Matthew Lewis, communications director for California Yimby, noted that as mentioned above, zoning rules were enacted in many California cities 50 years ago that have made it virtually impossible to build more housing, a problem that continues to this day.
So one of the possible solutions to the housing crisis in California is to make it legal for someone who owns a single-family home to divide it in two, to build an additional property, and that in turn this property can be divided again, so that where there was one house there are four.
And while increasing supply won't automatically solve all the problems, he said the ability of people who were competing for a single-family home to have access to other types of supply could close some of this inequality gap.
You may be interested in: 2.7 billion dollar expansion of homeless housing program