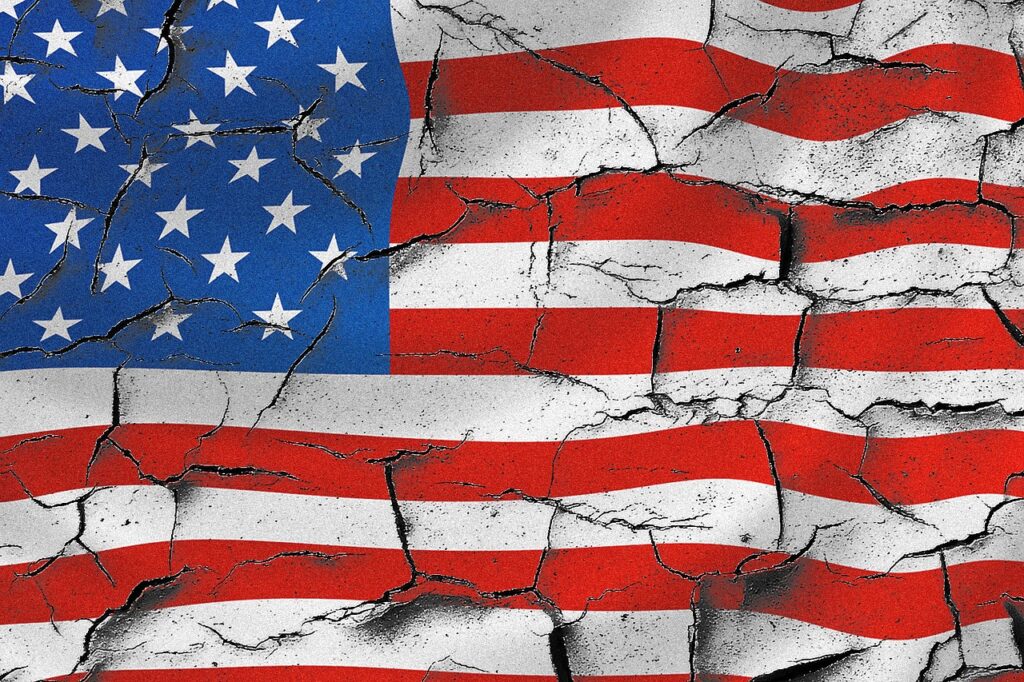 "Democracy (in the U.S.) is in jeopardy. Too many citizens in this country do not recognize the urgency of the moment," said the interim president of the Conference on Civil and Human Rights, Wade Henderson, after the U.S. Senate failed last Wednesday to muster the 60 votes needed to overcome Republican obstruction to discuss the proposed John Lewis Voting Rights Promotion Act.
Henderson lamented during a media session held by Ethnic Media Services that the Lewis Act, which seeks to reinstate and strengthen the Voting Rights Act of 1965, did not pass.
He recalled that between January and September of this year, 19 states have enacted 33 new laws restricting the freedom to vote. "We must never forget that Republicans voted to authorize the Voting Rights Act, but 98 did not."
"This fight is about what's at stake for American values. And the component of not recognizing the fundamental premise of our Constitution that every voice and every vote must be counted. Now, the window is closing, but there is still time to act. I will be pushing each and every day to protect it," he said.
He acknowledged that "democracy faces unprecedented challenges in modern times".
Sean Morales Doyle, acting director of the Brennan Center for Justice's Democracy program, reaffirmed that democracy in the country is at a critical juncture. "We face unprecedented attacks on our democracy. I think we've all seen that, as borne fruit in a way that was frightening on January 6 of this year."
"We saw the threat to our democracy as a form of insurrection motivated by the big lie that our elections were rigged and that there was rampant misconduct," he explained.
In this sense, he pointed out that such behaviors fuel "this wave of restrictive laws".
Part of this, he explained, has been seen in redistricting, where states are seen to have drawn maps that will dilute and weaken the power of communities of color at the ballot box.
Meanwhile, in some states, the turnout gap between voters of color and white voters has widened, a situation that has risen to its highest levels in a quarter-century. "It's expanding rapidly in some states. The impacts of all of these things are very real."
Such gap, he said, has soared despite the fact that in 2020 there was a record turnout at the polls, triggered by the political reality that is being experienced.
"We are facing this wave as we combat these attacks with fewer tools available to us than we had in the past," due to the 2013 Shelby County v. Holder decision weakening the Voting Rights Act passed in 1965 to ensure that state and local governments do not pass laws or policies that deny Americans an equal right to vote based on race.
The specialist stressed that there are federal courts that are often unfriendly to the cause of voting rights, especially for people of color, and that "they are not a good place to fight this battle."
However, he pointed out, the fight does not stop. "We still have tools available to us. But we have fewer than we had right when we faced these unprecedented taxes. And that's why I say we're at a critical moment."
In this regard, he detailed that "all eyes are on Congress right now because we actually have two pieces of legislation that would help us get through this movement that would take us in the right direction and give us the tools we need to fight these restrictive laws and attacks."
Those tools, he said, are the Voting Freedom Act and the John Lewis Voting Rights Against African Americans Act, which would establish a floor for federal elections across the country.
For Jacqueline de León, an attorney with the Native American Rights Fund, voting rights for the community she represents are no better, as it is "unreasonably difficult to vote across reservations in the United States," as there are often no ballot boxes.
He explained that in order to access polling stations, natives often have to travel more than a hundred miles over dirt roads, and having low resources they lack access to vehicles to transport them.
He added that in Montana, after a lawsuit was settled in 2014, voter turnout increased from 30 percent to 70 percent. "Native people vote if they are provided a fair chance, but, too often, they are not given that chance."
In addition, he said, Native American reservation households are not served. "They do not receive residential mail and post offices are also distant and of poor quality service.
"This makes registering to vote and voting by mail difficult and sometimes impossible. It's a situation that surprises most Americans."
More surprising, he said, "is the overt racism that Native Americans continue to face when they try to vote," as he noted that there is a big problem of racism in the border towns that Americans have to travel to because they don't have polling places on the reservation.
In the face of various acts of discrimination and even "gerrymandering" - a term referring to a manipulation of a territory's constituencies by joining, dividing or associating them in order to produce a particular effect on election results - he said, "we desperately need federal protections and voting rights reform in Indian Country".
"We need those historic federal protections, just as urgently as we did in 1965, to protect us from states and counties that actively discriminate against Native Americans."
Laws like John Lewis, he said, are critically important that must be passed to combat ongoing voter suppression.
John C. Yang, president and CEO of the Asian American Advocates for Justice (AAJC), said the Voting Rights Act is of utmost importance to the community he represents because it is the fastest growing population in the country, increasing by more than 38 percent since the 2010 census, a situation that is also reflected at the polls.
He recalled that in the 2020 elections alone, there was a more than 20 percent increase in voter turnout, the largest uptick over any other community compared to 2016.
"While we have seen this increase at the polls, we have also faced significant barriers to our ability to vote."
But what does it all mean, for the Asian American population, when we're talking about voting rights, he asked, "It's not a partisan issue. For us, it's about making sure that every citizen who has the right to vote has the opportunity to vote in the most efficient and effective way."
He assured that the Asian American community is very diverse, and there are people of all political persuasions, "but we firmly believe that everyone's voice matters and we must make sure they have that ability to be heard. That's why any attempt to suppress those votes makes a difference to our community."
You may be interested in: Communities of color were decisive in California recall election