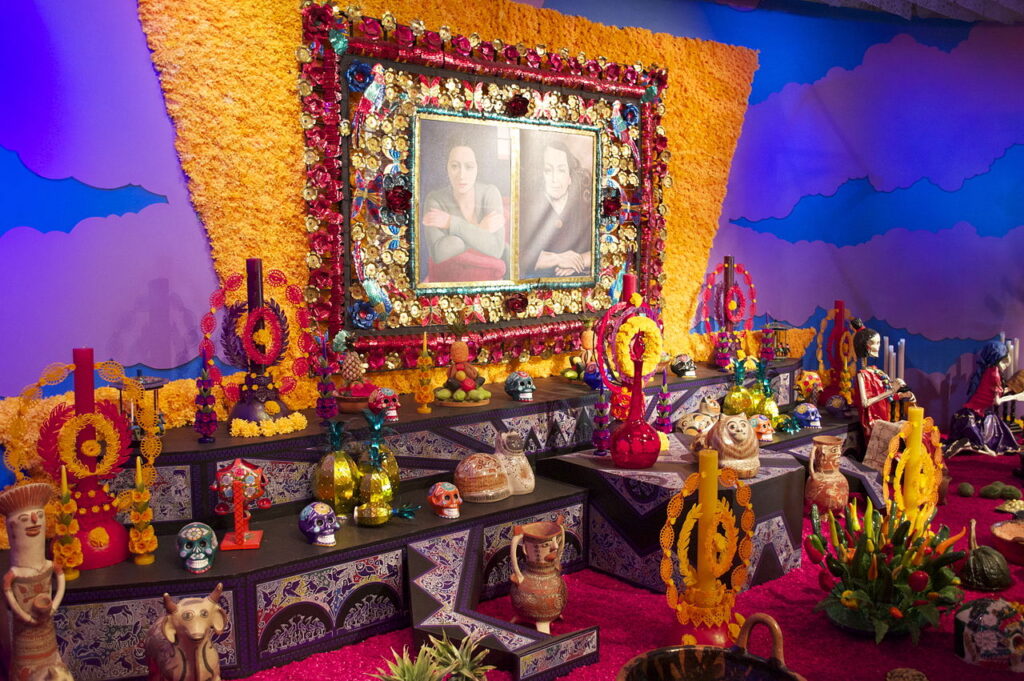 With such a diverse community, Redwood City is gearing up to celebrate and enjoy the Day of the DeadCasa Círculo Cultural, a traditional festivity of Mexican culture in which those who have passed away are remembered with love and affection, and Casa Círculo Cultural (CCC) is ready to share with the residents various activities that will be crowned with a great celebration.
Do you like writing? Then you can participate in the "literary skull"which is for anyone, resident or non-resident, and of any age.
Literary skulls are one of the most creative traditions of the Day of the Dead: small narratives in the form of humorous, funny, satirical and critical rhymes in which Mexicans give a burlesque touch to death.
The origin of the literary calaverita dates back to Viceroyalty Mexico and by the second half of the 19th century, several Mexicans took advantage of their linguistic skills to make fun of various social situations.
The emergence of the character of the Catrina, created by the plastic artist José Guadalupe Posada, inspired many to write rhymes or "calaveritas" that appeared in popular newspapers and brightened up the traditional Mexican date. Remember that these writings in the form of rhyme, use popular words and refer to some quality or defect of a character or are based on issues of general interest or that are fashionable, irreverently and with a light writing.
Do you feel like participating? All you have to do is send your "calaverita" no later than 23:59 on October 27th to the following email address annalee@casacirculocultural.org with your name and pseudonym, age, telephone, address, email and social networks, if you have them.
It is worth mentioning that the first place winner of this "calaveritas" contest will win $100, a book and a diploma; while the second place winner will get $75, a book and a diploma; the third place winner will get $50, a book and a diploma.
If designing and setting up exhibitions is more to your liking, your thing may be the "exhibition design".Altar Festival"The event is open to those who wish to design and create a "Day of the Dead" altar or ofrenda at the San Mateo County History Museum and on the plaza.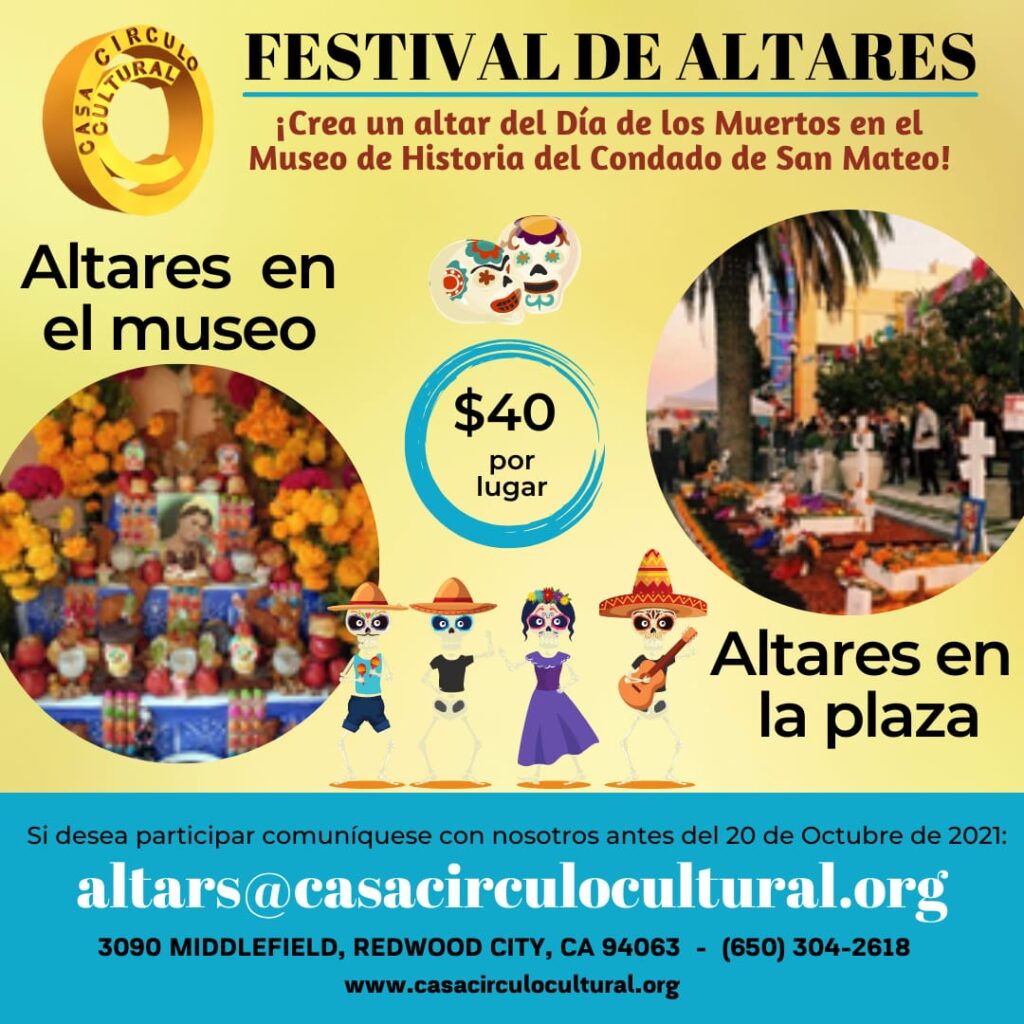 "Making an altar for a loved one who passed away can be a cathartic and healing experience that honors both the celebration of life and the mourning of death. Altars range from very simple to elaborate; they are often filled with objects that bring their dead relatives to life, including favorite food and drink. Altars dedicated to the souls of dead children include toys, candy and other treats," notes CCC.
To participate in this event it is necessary to reserve your place and pay a fee of $40. Those interested should contact Lydia Hernandez or Roxana Escamilla via email at altars@casacirculocultural.orgCall (650) 304-2618, or come directly to 3090 Middlefield, Redwood City, CA. 94063, no later than Thursday, October 20. Participants should bring all materials needed to make their altar.
Space is limited and tickets are on a first-come, first-served basis.
This year, there will also be a new way to remember those who have gone, especially those who left because of COVID-19.
Thus, a Altar Wall in wooden crates ?huacales? will remember and welcome those spirits who lost the battle against the virus. To participate you must send an email to casacirculocultural@yahoo.com with your name, phone number, and name of the person(s) you want to honor. In addition, you must bring your crate or huacal on November 7th before 12:00 noon in downtown Redwood City.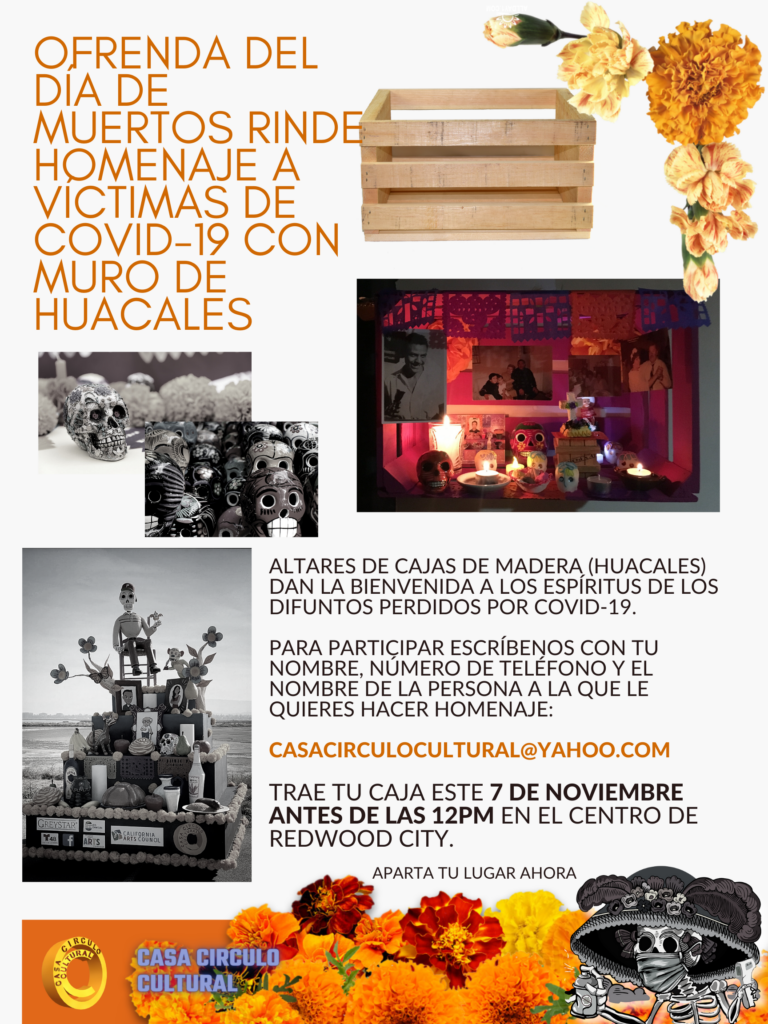 Makeup and costumes are a fundamental part of the festivities, which is why the CCC announced the return of the contest "Best Catrin and Catrina 2021"The contest where your creativity to become a catrina or catrin with different materials, has no limits.
The last day to enter is Wednesday, October 27th. And the winner will be announced at the Dia de Muertos event on November 7 in the heart of Redwood City in the midst of one of the most anticipated celebrations.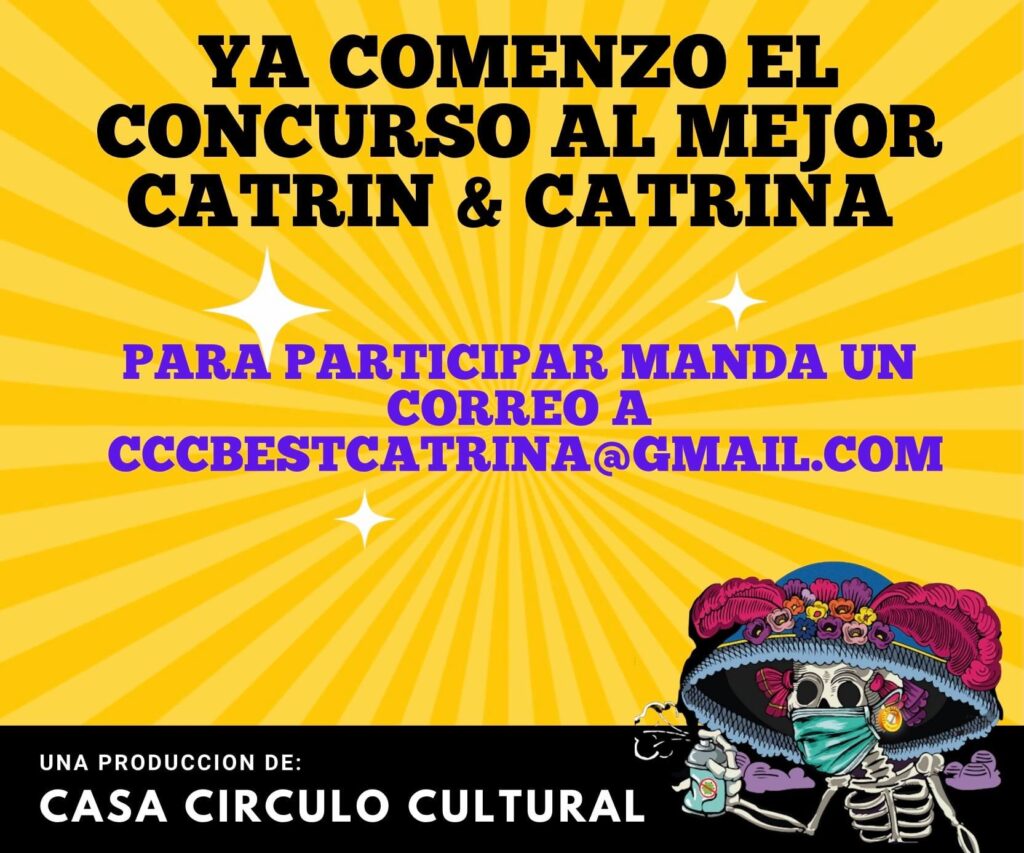 Cultural diversity is a hallmark of the Bay Area, and the Day of the Dead events have been joined by the Mandarin Immersion School, so on Friday, October 29, there will be some activities including a picnic dinner and a scavenger hunt.
Dress up and participate in the event, which will be held from 5:00 to 7:00 pm at Red Morton Park, next to the Magical Bridge.