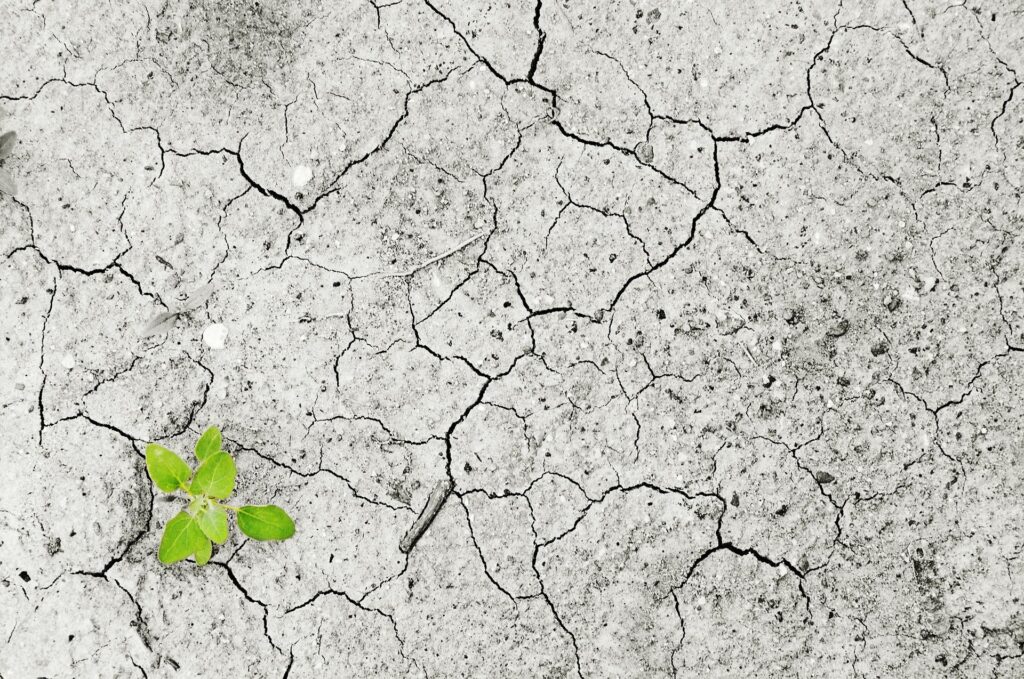 By Cristian Carlos. Special for Peninsula 360 Press [P360P].
The latest study on climate change and the western United States predicts that conditions and drought in California will persist. Scientists have estimated that more than 40% of the severity of its effects is due to human activities, which are causing more frequent droughts in this part of America.
The snowpack usually melts and flows into rivers and reservoirs, providing about one-third of California's water supply. Now, thanks to global warming, it is melting earlier and faster than usual, and providing less water. This will likely lead to more water shortages and higher water prices. According to experts, the drought in California has reached 44% of the territory, qualifying it as an "exceptional drought", the worst level on the scale.
For this reason, Ethnic Media Services offered a briefing with a panel of experts to discuss the causes of the drought in California, its duration, its effects and the alternatives that hope to reverse the effects of climate change.
According to Dr. Rajendra Shende, president of the TERRE Policy Center, a member of the Intergovernmental Panel on Climate Change who received the Nobel Peace Prize for his work on climate change, it has been 1200 years since there was a drought in California on the west side. He also said that water scarcity is a problem that affects 4 billion people worldwide and that agencies such as UN-Water are trying to unify their voice on droughts because of this.
Shende pointed out that the water emergency is in Africa and Asia mainly due to the fact of how much it costs to extract it from subway sources; "water scarcity for these areas may be more related to climate change than anything else," he stated. Oman and Saudi Arabia are examples where it is possible to recycle up to 78% of their total H2O supply consumed by adopting some form of technology, according to research studies conducted by the United Nations Water Supply and Sanitation Association (UNWASA). Silicon Valley could integrate new technologies that would help increase our current 15% recycling rate here in California.
Karina Herrera, WCRB environmental scientist, said that according to the 38% the U.S. is in severe to extreme drought as of March 2022. The 53% is classified as moderate to extreme. Herrera mentioned that there is a pattern to the drought in California: major conservation laws follow major droughts as well. In response, there are two approaches California has taken so far: immediate and long-term actions. Immediate responses include water supply and demand assessments for urban areas, Tier 2 responses to shortages for those facing temporary shortages because they already face such shortages or have been identified at risk for water shortages this summer when demand increases significantly (approximately 60 million people), defining and prohibiting non-functional lawn irrigation practices in commercial sectors such as retail stores, hotels/motels/restaurants, offices, parks, malls, airports, schools, etc., among others).
He noted that it is critical that water conservation becomes a priority because, Herrera said, it protects beneficial uses by saving energy without increasing overall demand due to greater restrictions on the amount of water that can be used without penalty.
Heather Cooley of the Pacific Institute - an independent, non-partisan global water think tank - said that climate change affects water catchment and distribution systems. Reversing the problem is a major challenge for the entire world and not just California; "it's an international problem," Cooley said. The solution, he said, is to reduce water consumption in cities, meaning that rainwater harvesting, in addition to other measures such as installing more efficient systems, can save 48% of our total water consumption. Unfortunately, he reported, there is no accurate data on rainwater harvesting in California, so it is difficult to estimate how much we need to do in the face of California's drought and drinking water shortages.
Sean de Guzman, director of the Snow Monitoring and Water Supply Forecasting Unit, mentioned that 45% of snowpack levels in California have dropped and that there is a lack of water in some lakes. He also stated that Shasta Lake is only at 39% of capacity, while Lake Oroville is at 51%. Sean reported that about 70% of average water supply level is needed to be on par with historical data.
Dr. Josué Medellín-Azuara, associate professor of the School of Engineering at UC Merced, stated that droughts are not going to disappear and that, on the contrary, they will become more frequent and more intense. He reported that 14,365 jobs were hit by the 2021 drought, resulting in losses of up to 1.7 billion dollars.
Medellín-Azuara painted an urgent picture, as future droughts will be aggravated by the recurrence of natural disasters, as well as by the curtailment of surface water and groundwater regulation. Increased irrigation needs due to population growth will exacerbate the gap between water supply and demand. "Ways we can increase resilience include reducing the impacts of drought through demand management and changes in crop mix, using natural infrastructure to protect against extreme weather events, building system flexibility into our designs for areas at risk of drought conditions or other disaster risks," he mentioned. In this way, it is envisioned that these will be able to respond better to variable weather conditions than currently fixed systems (e.g., green roofs). Also, he said, "a system is needed for land reuse, i.e., the development of new sites on environmentally degraded land to bring it back into productive use rather than being abandoned from an economic standpoint just because it has become unusable from a hydrological perspective."
You may be interested in: Redwood City joins lawsuit against Monsanto Company for contamination