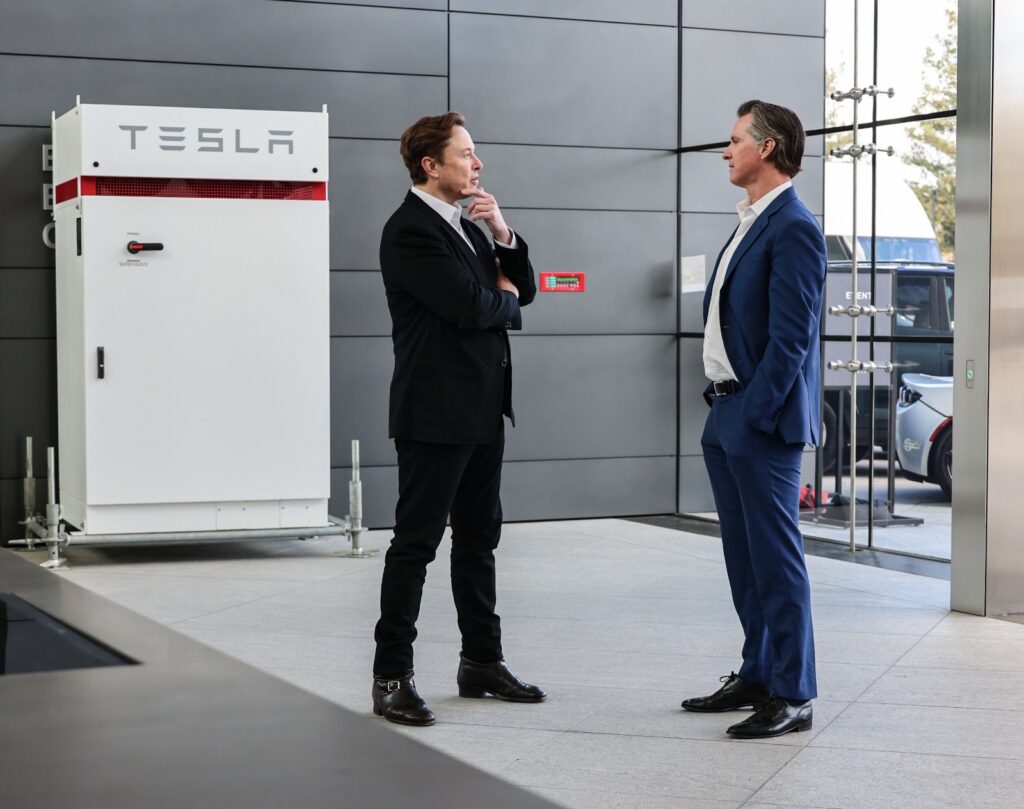 California continues to lead the technology industry in the American Union, because in addition to having the headquarters of software giants and various unicorns in the field, just this Wednesday, Tesla, led by Elon Musk announced its return to the golden state by inaugurating its new World Headquarters for Engineering and Artificial Intelligence ?AI? in the city of Palo Alto.
The company that designs, manufactures and sells electric cars, components for the propulsion of electric vehicles, solar roofs, photovoltaic solar installations and home batteries, has decided to make peace with California and expand its territory, which implies thousands of new jobs in the area.
The tour of the plant was led by Elon Musk himself and Governor Gavin Newsom, who celebrated the project that seeks to develop the technology of the future.
"The future happens first in California. We are changing the world through our historic investments, our talent conveyor belt, and partnerships with companies like Tesla," Newsom said.
"It's a source of pride, and always has been to me, that Tesla is a California company," he added.
Let's remember that Musk decided in 2021 to move Tesla's official corporate headquarters to the state of Texas, after describing California as a territory with "excess regulation, excess litigation and excess taxes."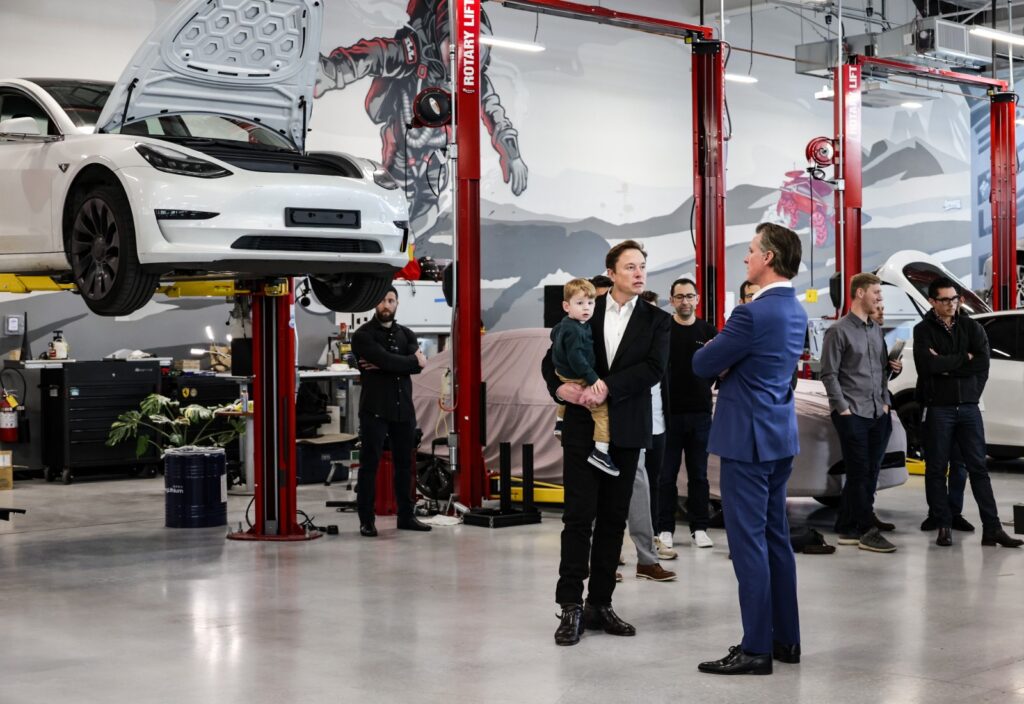 Tesla's new headquarters, as Musk himself has said, will occupy an old building in the heart of Silicon Valley, which is owned by Hewlett Packard "HP", representing "a poetic transition from the company that founded Silicon Valley to Tesla."
It should be noted that Tesla acquired in 2010 a plant in a joint building owned by General Motors and Toyota in Fremont, in the San Francisco Bay, which continues to operate and which, according to what was announced yesterday, will increase production this 2023 to more than 600 thousand vehicles.
What was announced yesterday strengthens Tesla in California, and with this it would be thought that Newsom and Musk have smoothed out rough edges and have aimed at a common goal, promoting clean energy in the state and the country.
"The state continues to be the world's center of innovation, driving the electric vehicle revolution and dominating the industry in every category, all while keeping the same goal in mind: ensuring a cleaner, greener and healthier place to live." for future generations," Newsom said.
California Leads the National Market for Zero Emission Vehicles (ZEVs) with nearly 1.4 million ZEVs sold as of December 2022, representing 40 percent of all ZEVs sold in the U.S., while which has 80,027 shared electric vehicle chargers and 63 hydrogen stations, being the largest network in the country.
The state is currently home to 55 ZEV-related manufacturing companies, more than any other in the US.
You may be interested in: Let's connect! brings technical knowledge to parents and youth at the North Fair Oaks Library