Cristian Carlos. Peninsula 360 Press.
On the blog of the social network TwitterOn Thursday, September 17, it was mentioned that, in the coming weeks, the site will implement additional security measures for some accounts that require closer scrutiny such as those of the Executive Branch and accounts related to the U.S. Congress.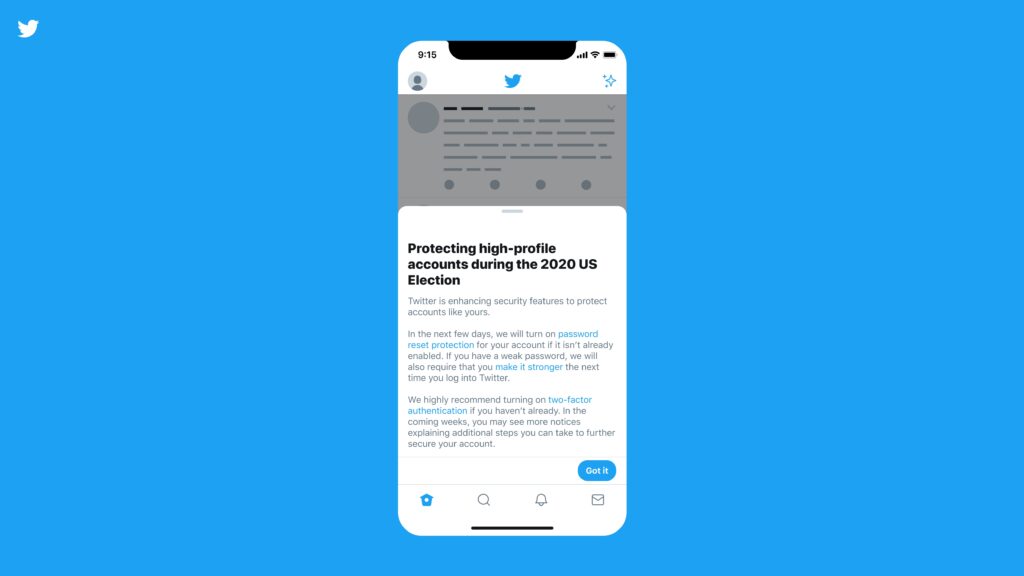 The communiqué published by the Twitter security account responsible for informing users about changes in user security, specifies that the accounts related to presidential campaigns, political parties and candidates with some involvement in the U.S. House of Representatives, the U.S. Senate and the U.S. government.
Not everything is Twitter's initiative. Users with such accounts are strongly urged to beef up their security with customary changes like the password changeYou will need to update it after logging in the next time you want to do so.
However, it is likely that, after the password reset, Twitter will increase security for future password changes. The company mentions that this will help "to prevent unauthorized changes"and they will be required to take additional steps such as confirming their registered email address or phone number to reset their password.
In addition, the importance of starting to use the two-factor authentication known as 2FA, which provides an additional layer of security to protect the account from malicious logins, thus preventing account misuse.
With this, the social network aims to put a little order this 2020 in electoral matters in the U.S., in addition to efforts like those on Facebook and Google that will also serve as a guide for voters.