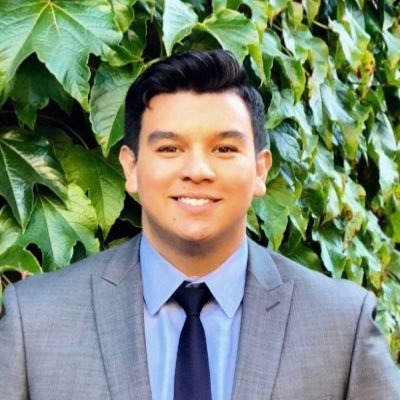 Last August 22, the Redwood City Council unanimously appointed Elmer Martinez Saballos to fill the City Council seat for District 4 through December 2024.
Prior to his appointment to the City Council, Martinez served on the Planning Commission and as co-chair of the Palm Park and Stambaugh-Heller neighborhood associations.
Martinez will serve the remainder of the unexpired term due to the vacancy declared following the resignation of former Councilmember Michael Smith in July 2022.
"I am rooted in this community and am deeply interested in how our city addresses local and regional challenges that affect residents, ensuring that all voices are represented," Martinez said.
"I will continue to work to elevate those voices and use my experiences to be an effective and thoughtful addition to the city's leadership," he stressed.
Martinez is a lifelong resident of Redwood City and serves as a senior policy associate for ReadyNation, a national nonprofit organization that mobilizes business leaders to advocate in the state legislature for policies and programs that support children and youth, the mayor's office said in a statement.
Martinez previously served as a district representative for former state Senator Jerry Hill and state Assemblyman Kevin Mullin, where he directly helped constituents navigate state government resources during the Covid-19 pandemic.
In addition to his professional roles, Martinez has volunteered with the Redwood City Education Foundation, Cañada College's OYE Youth Conference and is a graduate of the Chamber's San Mateo County Leadership Program.
It should be noted that a reception has already been scheduled to welcome Councilman Martinez.
In addition, a ceremonial swearing-in will take place at the next City Council meeting, which will be held in the City Council Chambers on September 12. This will be Martinez's first meeting as a member of the City Council.
You may be interested in: Jei Africa is the new deputy director of the San Mateo County Human Services Agency.