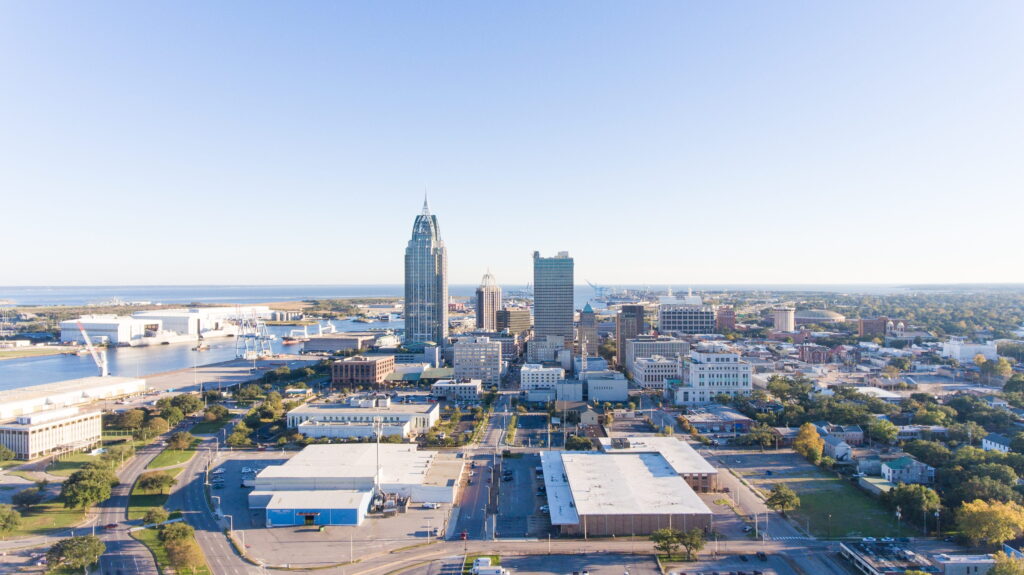 By Pamela Cruz. Peninsula 360 Press [P360P].
After earlier this month, the Alabama state legislature approved new redistricting maps, according to data released by the 2020 Census, the situation in the state has not improved and far from that, lawsuits have been filed against the implementation of those maps, which discriminatorily affect people of color.
This was pointed out by experts during a media session held by Alabama Values ? and Ethnic Media Services, where it was assured that these maps have intentionally diluted the voting power of minority communities, particularly African Americans.
The plaintiffs have asked the federal court to order Alabama to stop the redistricting and, if possible, to redraw the maps.
Jack Genberg, a senior attorney with the Southern Poverty Law Center's Election Rights Practice Group, noted that African-American communities in the state of Alabama have been denied equal protection of the laws, preventing them from electing their candidates of choice.
"The overall result is to reduce the voting strength of citizens of color. So this segment of voters cannot choose their candidates for election as often as they could if the districts were drawn fairly and legally," the expert said.
He asserted that Alabama's redistricting maps have been racially gerrymandered, and these have again highlighted the importance of a new federal law like John Lewis' Voting Rights Act to restore the protections of Section 5 of the Voting Rights Act.
"This is the first redistricting cycle since 1960 without the protections of Section 5 of the Voting Rights Act. Section 5 requires states like Alabama with voting records of racial discrimination to submit any voting-related changes that include redistricting plans to the federal government for approval," he said.
"The Voting Rights Act is critical to any effort to build a representative democracy, where people of color have access to equal representation and resources," he added.
It also emphasized that when race is the predominant factor in drawing district lines, and the use of race is not narrowly drawn to comply with the Voting Rights Act or justified by any other compelling governmental interest, the district is an unconstitutional gerrymander.
"During the last redistricting cycle - after the 2010 census - the federal court found that 12 of Alabama's state legislative districts were racially gerrymandered in violation of the U.S. Constitution," Genberg said.
One of the constitutional mandates is that districts must be approximately equal in population.
However, gerrymandering "packs" so many voters from a targeted community into a single district. While that means they can elect a representative of their choice in Congress, it also reduces their ability to influence outcomes in other districts where their numbers are small.
Conversely, in "Cracking" smaller voting blocs are assigned to districts where they will be in the minority and will not be able to outvote larger voting blocs with a different political agenda or goals.
For her part, Felicia Scalzetti, a member of the Alabama Election Protection Network's Southern Coalition for Social Justice, in Alabama, "a close examination shows that the demographics of representation have not changed," while the proposed map for congressional districts "retains the core of the 2011 racist maps, unfortunately."
Although Alabama has a 25.9 percent African-American voting-age population, only one of its seven congressional districts offers African-Americans the opportunity to choose their candidate.
He further explained that on the congressional map, Republicans have 85 percent representation while Democrats have 14 percent. "What I'm getting at is that our Democratic districts and our majority-black districts are the same, and this is the case in every single map. So, we have a potentially partisan gerrymandering problem here as well."
Gerrymandering is a political science term referring to a manipulation of the electoral districts of a territory, joining, dividing or associating them, in order to produce a certain effect on the electoral results.
This also happens in tribal communities, said Scalzetti, who reported that tribal communities were divided and assigned to disparate districts according to the proposed maps.
At the same time, Latino and Asian American populations have also increased over the last decade, but the new maps do not take into account their constitutional rights as communities of interest to elect candidates of their choice, which will profoundly affect their daily quality of life.
At the time, NAACP Legal Defense Fund Redistricting Counsel Kathryn Sedasivan noted that Alabama has a long and well-documented history of voter suppression, particularly of African Americans, and like many states in the Deep South, came under the umbrella of the federal Voting Rights Act (VRA), enacted in 1965.
Under the VRA, selected states and jurisdictions had to submit changes to their voting procedures to the U.S. Department of Justice or a federal court for approval. That process, known as preclearance, was resented by affected parties, in part because they viewed federal oversight as an affront to their state's sovereignty.
The VRA was an effort by the U.S. Congress to prohibit election regulations and procedures in Alabama and other states, primarily in the South, that served to deny voting rights to African Americans.
In 2013, in a controversial decision denounced by voting rights advocates, the Supreme Court stripped the VRA of its oversight provision, but in some cases targeting voters by race, color and even language is still unconstitutional under Section 2 of the VRA.
For Khadidah Stone of Alabama Forward, a nonprofit that promotes civic engagement across the state, the heart of redistricting is personal involvement.
He encouraged residents to share their concerns about redistricting with their elected representatives at all levels of government, particularly because redistricting largely determines who makes decisions about how federal and state funds are allocated.

You may be interested in: Georgia's Communities of Color Seek Equitable Redistricting