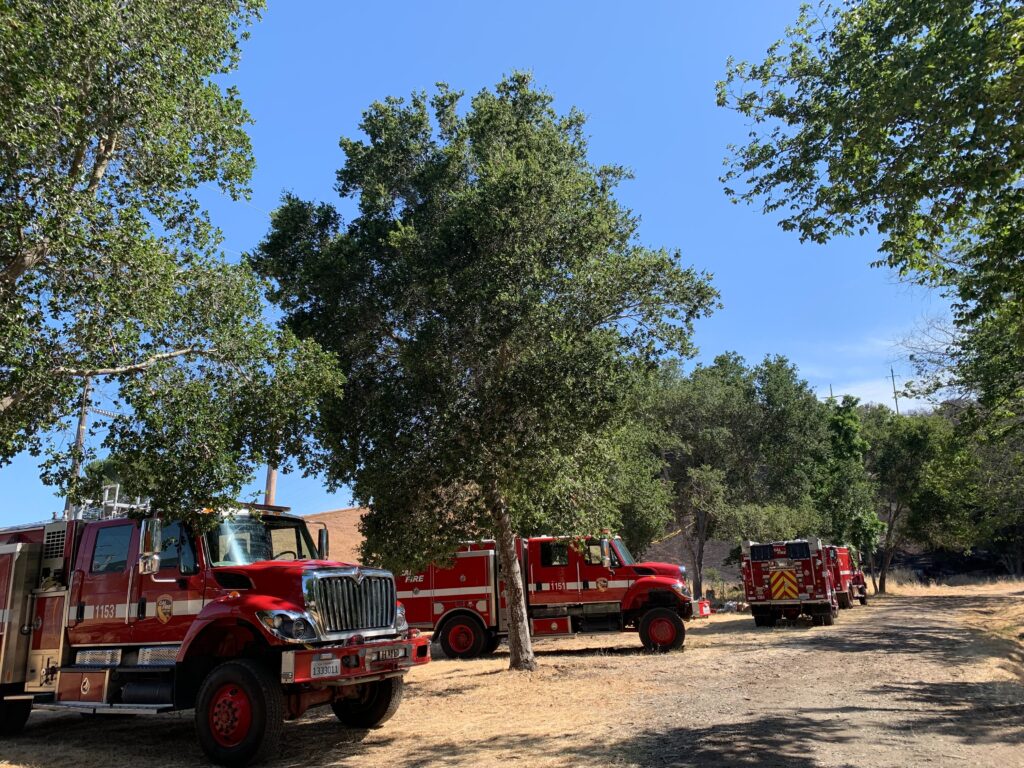 The Edgewood Fire in San Mateo County, which affected 25 acres of grassland, is 90 percent contained, said the San Mateo-Santa Cruz Cal Fire CZU, along with the Redwood City Department of Forestry and Fire Protection.
Fire crews have been working since Tuesday afternoon to put out the fire that broke out at approximately 2:30 p.m. near the southern border of Edgeview Park near Canada Road.
It should be noted that Edgewood County Park remains closed while authorities continue to fight the fire.
While the cause of the fire is still under investigation, residents reported hearing loud explosions just before the fire broke out, the county said.
The fire threatened some homes and the sheriff's department issued evacuations Tuesday evening. The evacuations were lifted at approximately 8:00 p.m. that evening, and remain in effect but only for a few residents.
California continues to experience longer wildfire seasons as a direct result of climate change.
The prolonged drought that originated in January is expected to continue, leaving most of the state in moderate to extreme drought conditions this summer.
With information from Bay City News
You may be interested in: Redwood City grass fire causes evacuations