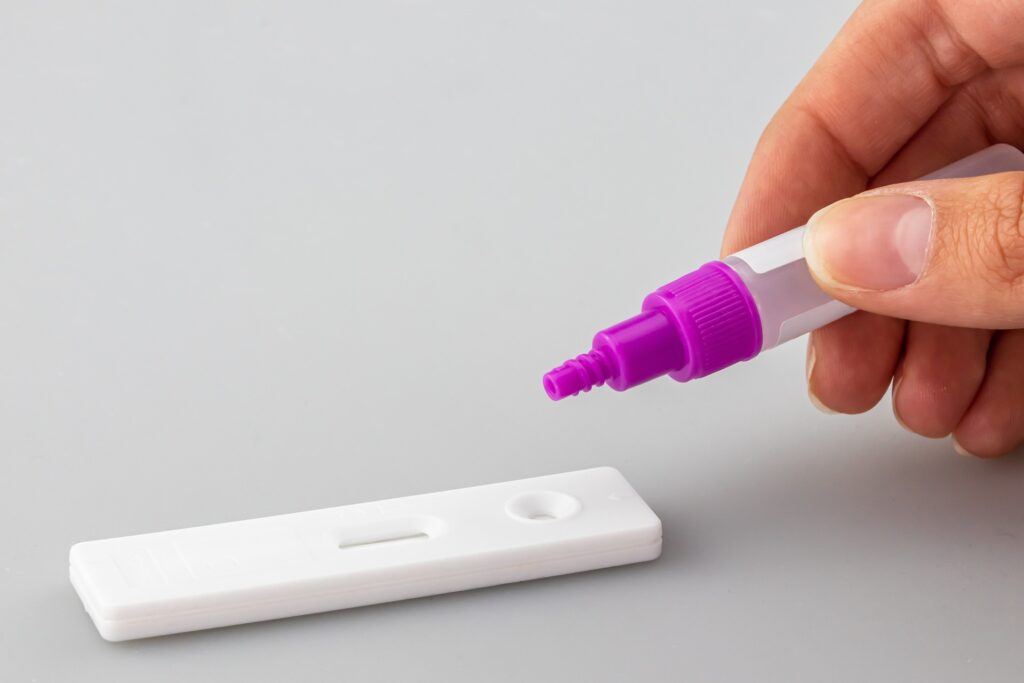 With information from Bay City News.
Multiple Bay Area residents have been convicted in federal court of COVID-19-related fraud, largely among those who wrongly claimed they can treat an infection derived from the SARS-CoV-2 virus or test for it safely. effective.
Earlier this month, a federal jury convicted Mark Schena, president of a Sunnyvale-based COVID and allergy testing company, of participating in a scheme to defraud investors.
Schena claimed his company could detect disease with a few drops of blood, telling investors the company was valued at $4.5 billion when in fact it was on the brink of bankruptcy.
Federal prosecutors also obtained a guilty plea in April from a Napa woman who allegedly sold fake COVID immunization pills and allegedly forged immunization cards from the U.S. Centers for Disease Control and Prevention? acronym in English?.
The woman will be sentenced in November on one count of wire fraud and one count of making false statements about health care.
Federal prosecutors with the COVID-19 Fraud Task Force, which was formed in May 2021, have also investigated allegations of fraud related to the Paycheck Protection Program, pandemic-related unemployment insurance. and other health care fraud.
In addition, the US Department of Justice has launched a trio of task force groups tasked with expanding the department's ongoing fraud prevention efforts related to COVID-19.
The United States Attorney's Offices in Sacramento and Los Angeles will collaborate as one team, while the strike force teams will also operate out of the United States Attorney's Offices in the Southern District of Florida and the District of Maryland.
"The work done by our prosecutors, trial attorneys, agents and partners in our COVID-19 Fraud Enforcement Task Force has been extraordinary," said Assistant Attorney General Kevin Chambers, Justice Department director for enforcement. of fraud by COVID-19.
"We are going a step further… with the announcement of strike force teams to support, enhance and continue the great work that is being done across the department," he added.
"Since the beginning of this pandemic, the Department of Justice has seized more than $1.2 billion in relief funds that criminals were trying to steal and charged more than 1,500 defendants with crimes in federal districts across the country, but our work is far from over," said Attorney General Merrick Garland. "The department will continue to work tirelessly to combat pandemic fraud and hold those who perpetrate it accountable."
You may be interested in: Bivalent COVID-19 Vaccines Now Available in San Mateo County