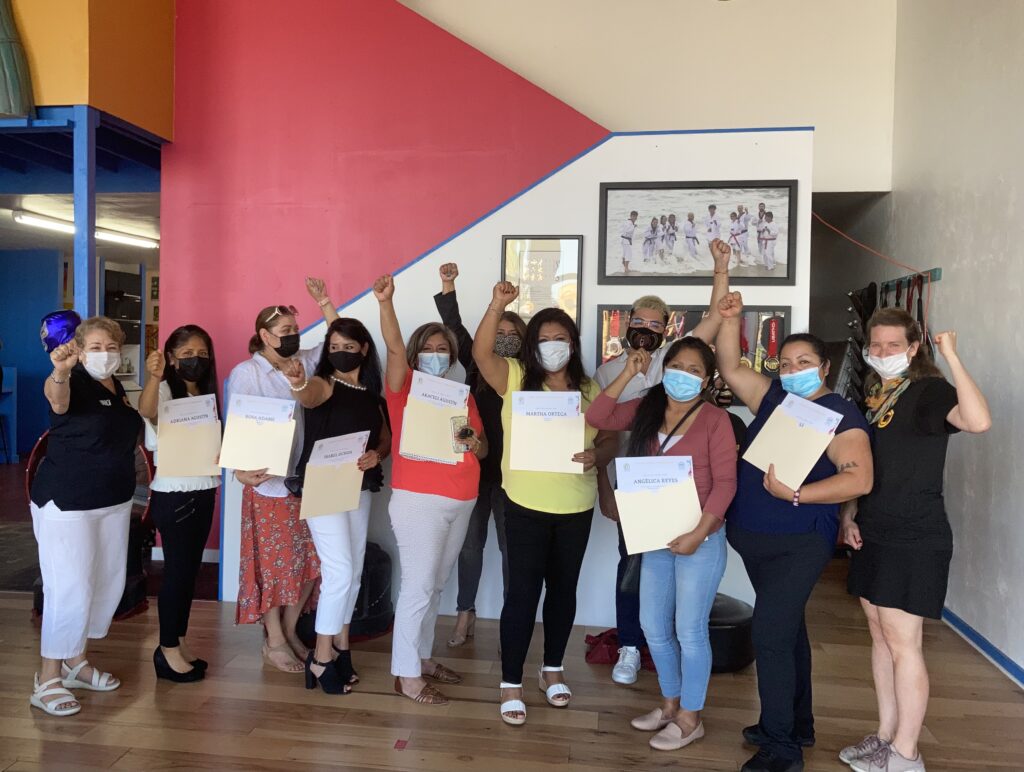 Anna Lee Mraz Bartra. Peninsula 360 Press [P360P].
The sound of fear erupts between the words of stories of abuse that women lived through, still live through. Sadly, every woman I know has a story to tell about violence. Some already express it with courage and strength, like a soldier proudly showing her battle scars. Others, though they still bow their heads and look to the ground to find the verses, end up with their heads held high. All are equally brave.
Eight low-income Latinas from Redwood City attended the weekly Latinas en Acción program created by WeVoteRWC and Casa Circulo Cultural from May through September 2021.
The programme was designed to empower women who, like them, have experienced precariousness, social exclusion, violence and the ravages of poverty.
Migrant women who, despite not having had the opportunity to study a formal education, have a great desire to better themselves and raise their children regardless of the adversities they face. And they are the ones who, from their trenches, are also changing the world:
"In my house my boy, not because he is a boy, will be more or better than my daughter, they will be equal," says Araceli Agustín, a native of Michoacán and single mother of two. Araceli is an example of what she wants in the future for her children: equity.
Things are changing, at the point of winning battles. We now have the right to go to school, even if not all women can go to school equally. We have the right to vote, even if it is not equally easy for all women to do so. And recently, a group of activists in Mexico City erected a statue -- to women who fight -- on the pedestal where Columbus stood.
We have won struggles. Women, like Liliana Cárdenas from Jalisco, break the generational chains and make their own rules at home:
"My mom thinks that women are the ones who should change diapers and do the cooking and the housework. Nowadays, fortunately for me, unfortunately for my mother, in my house my husband does change diapers and also cooks" says Liliana Cardenas.
We have the right to live a life free of violence, even if exercising that right is not entirely possible.
Domestic violence doesn't necessarily start when a couple is suffocated in debt or isolation due to a global pandemic like COVID-19. Nor does it start when a couple decides to live on the road or take a trip together, but for people who are abused, isolation and debt can be a pressure cooker.
The case of Gabby Petito, a 22-year-old white woman found murdered in the Grand Teton Forest Preserve in Wyoming on September 19, 2021, has disturbed many women because it is a reminder of how difficult it is to leave an abusive relationship. Latinas in Action also mentioned something similar when talking about violence in intimate relationships, because they say that the support from local authorities is not enough, referring to the police or civil society organizations.
They are useless. What you need at that moment when the threats, the beatings, the insults are happening, is to get out of there and have the possibility of not returning, that someone will help you? commented Adriana Agustín and Martha Ortega in conversation with the other Latinas in Action.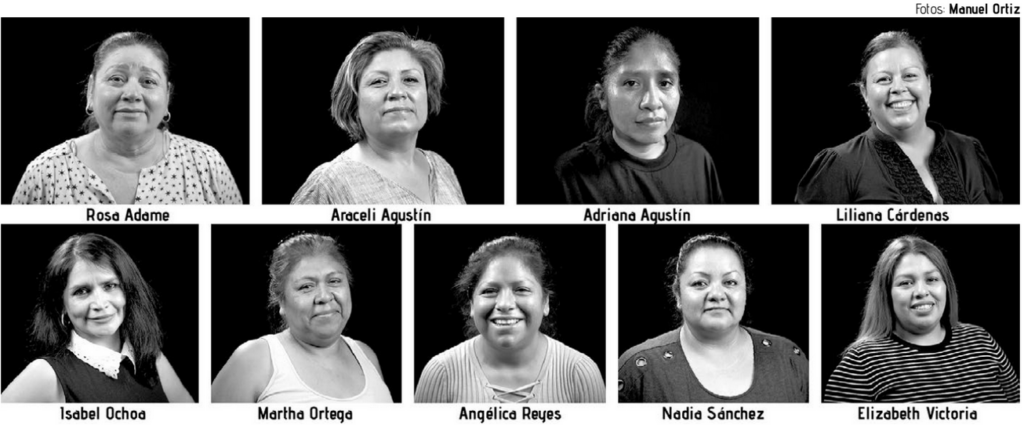 The signs of fear are repeated in most cases of violence. The dash cam police were carrying when they stopped Brian Laundrie's car - so far untraceable - shows Gabby Petito terrified and in danger, not anxious as she handles it. Petito shows alarming signs, and perhaps with more and better training for authorities on family violence issues, the responding officers could have made an early intervention and saved her life.
The Gabby Petito case is just the tip of the iceberg, the visible tip of violence against women in the United States. While this case has dominated the conversation on the news and social media, stories of women of color being disappeared and murdered are often ignored.
Black, Latina or Native American women are not given the same level of media coverage. The disappearance of Lauren Cho, last seen on Saturday, June 28, is an example of invisibilization of cases for missing women of color. Her whereabouts are still unknown.
In Wyoming, the same state where Gabby Petito's body was found, at least 710 indigenous people went missing between 2011 and 2020, 57% of the disappearances were women and mostly girls.
According to the Wyoming Statewide Missing and Murdered Indian Persons 2020 Report, one in three Indian women experience sexual assault in their lifetime.
We continue to lose battles, like the battle of fear, like the most intimate battles.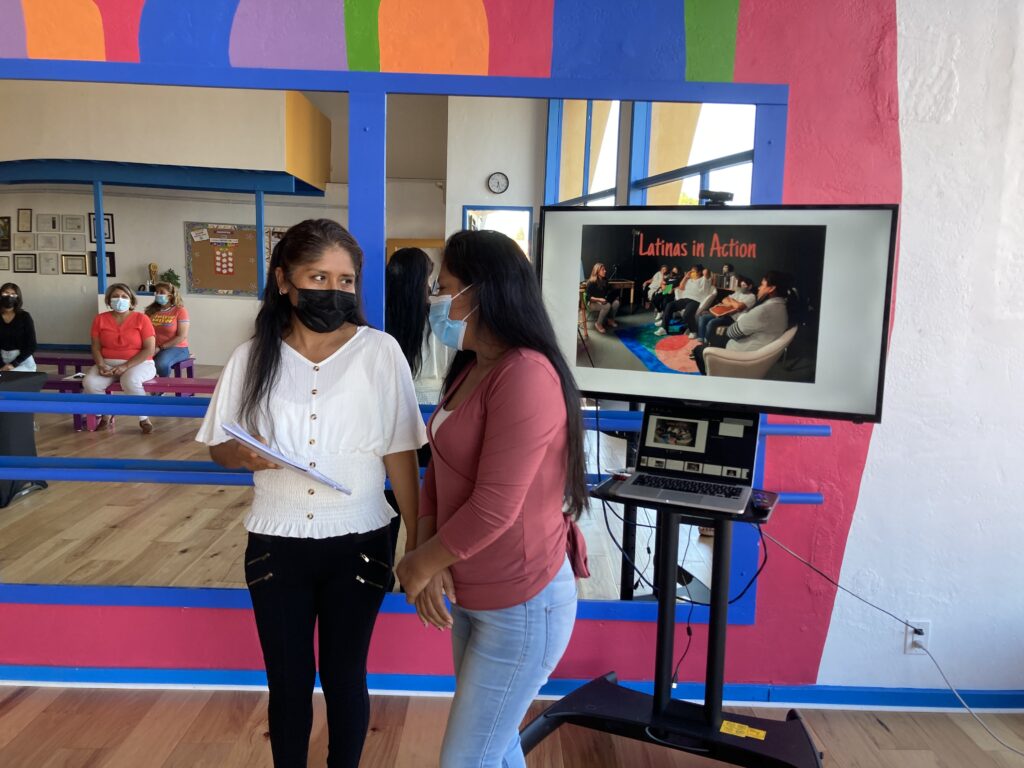 The homicide rate for indigenous women is 6.4 times that of white women. Of the suspects in Indigenous women's homicide cases, 94% were the current or former intimate partner of the female victim.
Women lose the intimate battles on a daily basis; we also lose the public battles as evidenced by the recent Texas law change on abortion.
How can we stop being afraid if our bodies are still under male control?
Violent abuse by intimate partners, close acquaintances, or strangers is a sign that they they believe they can do with our bodies as they wish. The murders of women, of indigenous women, of Latinas, of black women, expose the crudest of violence against women: femicide, whose name transcends borders and cultures.
Latinas know this concept well. So far in 2021, 1,444 women have been murdered in Latin America, with particularly alarming numbers in Brazil and Mexico, according to the Latin American map of femicides.
Latinas en Acción recognizes, from experience, the inequality that women experience. For this reason, at the end of the course they recently presented at Casa Circulo Cultural the action plan for the eradication of violence and the empowerment of Latina women in San Mateo County. The action plan consists of a series of activities focused on providing domestic violence survivors with tools to become professionals, for example in sewing or cooking, as well as an internal market among women supporting women. The plan also envisions empowerment and self-image techniques, as well as self-presentation for the workplace and politics.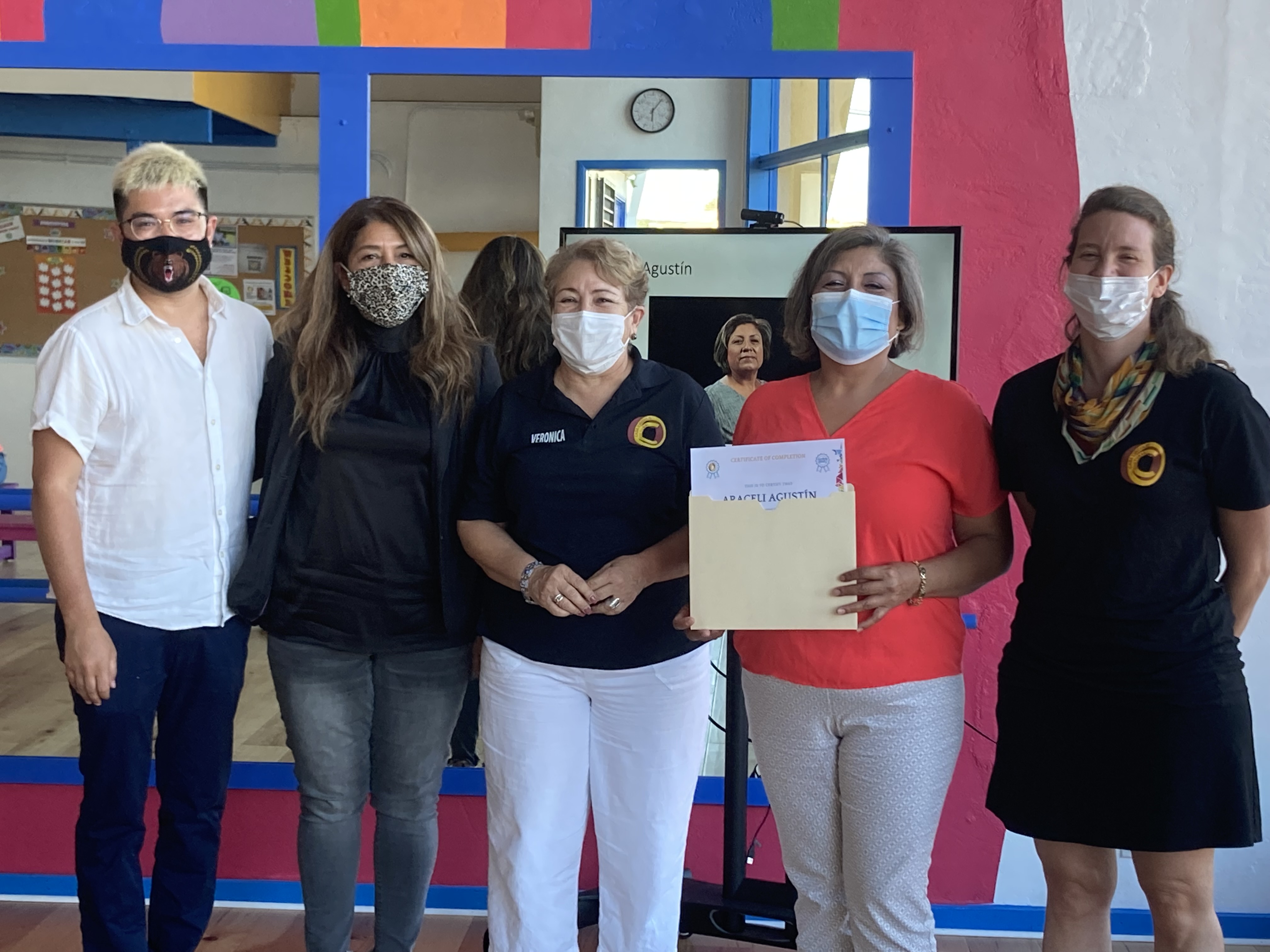 They, who have also tasted fear, do not allow themselves to be paralyzed by it. And although change comes more easily for some with privilege than others, this does not stop them.
Whether you generate concrete action plans in your locality like Latinas in Action, work in an organization that supports women, or change laws for equality, from your trenches and, despite the fear, we are gaining power. We have a long way to go, but we are not giving up.