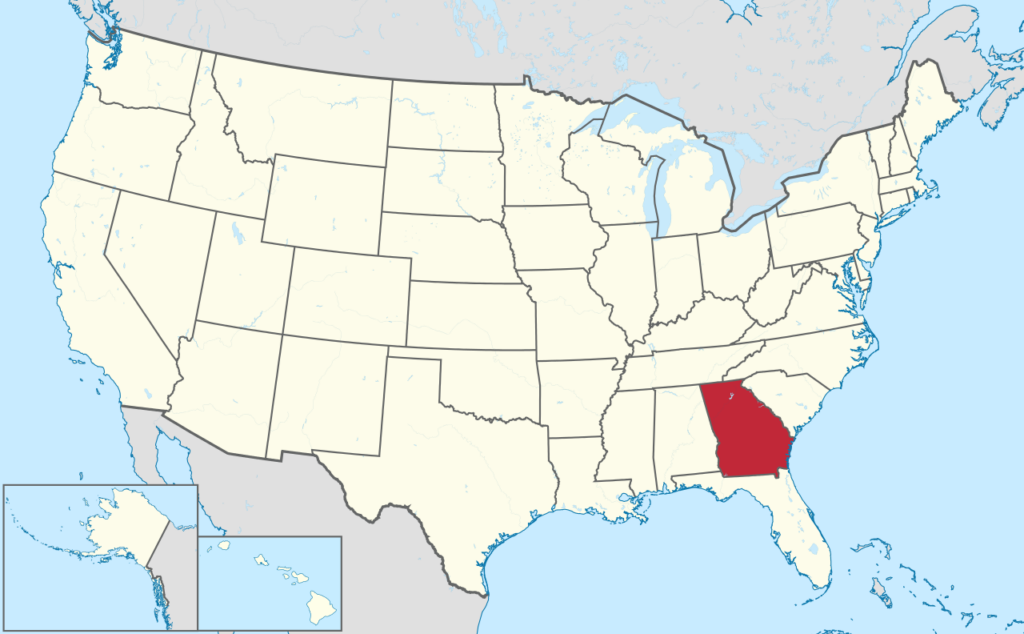 Each decade Georgia legislators draw the new voting district maps to reflect population changes with the goal of achieving equitable representation that includes the voice of all communities of color.
As such, community members have been involved in this process through virtual meetings, seminars and hearings to demand a fair distribution, just weeks before the special redistricting session begins.
However, community leaders from different communities gathered by Ethnic Media Serviceshave delved into the problems they have faced in order to make their voices heard, as this process will affect resources, access to health and education over the next decade.
A look at the state of Georgia and its communities.
According to Census Bureau demographer and data dissemination specialist Anh Nguyen, the state of Georgia has become much more diverse and is one of the five fastest growing states in the U.S. over the past 10 years, with a population reaching 10.7 million people.
Of these, 33 percent represent the African-American community, which grew 15.8 percent compared to the 2010 census; while 10.5 percent are Hispanic or Latino, a community that grew 31.6 percent in the last decade.
He also noted that the Asian American community represents 5.3 percent of the total population of the state of Georgia, with a growth of 54.8 percent since 2010, while other communities and ethnicities represent 8.9 percent of the population.
According to the U.S. Diversity Index, the state of Georgia has also become much more diverse in the last decade, registering 58 percent in 2010; while in the last census it increased to 64.1 percent.
Redistricting process could take electoral power away from communities
Karuna Ramachandran, director of Statewide Partnerships with Asian American Advancing Justice-Atlanta, said she is concerned about redistricting because each person represents one vote and everyone should be represented under the law, however, this process can be used to disempower immigrant communities and elect candidates of their choice.
"Communities of color are growing very rapidly and we should be more represented, not less. Unfortunately, the legislature doesn't have a process that includes a transparency of the community perspective, it's difficult to create the maps, they don't share the criteria for putting them together and as people of Georgia we should be entitled to this information," he said.
He added that although they have asked the legislature for a transparent process, where the community helps to reformulate the districts and ensure that there is no manipulation, there has been no formal response, so leaving them out is a way to alter this redistricting.
Latinos from Puerto Rico, a growing community in Georgia
Maria Rosario Palacios, founder of Georgia Familias Unidas, commented that language access has also been a key point that has been denied to communities, as many need greater inclusion to better understand the redistricting process.
"In the state there is a significant community of people from Puerto Rico, displaced by Hurricane Maria, but who have not been able to exercise a birthright they have as citizens."
In that regard, he commented that Gainesville is the second highest district in number of Hispanics, with schools that have a population of up to 70 percent Latino, so redistricting may affect resources and how they are distributed among these communities.
Redistricting, a process that will define the next 10 years
Glory Kilanko, founder and director of Women Watch Afrika (WWA), stressed that the community must understand that this is a once-in-a-decade process, that it is time to create new district boundaries that will determine the political distribution and weighting of communities.
He said that one of the organization's concerns is that if communities become divided, it will decrease the way they are represented and have negative impacts on issues such as health services, a situation that was present at the beginning of the pandemic, when many people in the African-American community were ignored.
"It is not being transparent process and if this continues, history will repeat itself and create a divide in the community of color, so the distribution represents equitable access to health issues, housing and everyone must be present in this process actively to achieve equitable representation."
Victoria Huynh, Pan-Asian Community Services Center, added that the districting process is reflected in areas such as health, transportation, education, so it cannot be talked about without its negative impacts on the population.
In this sense, he explained that the participation in the census was a success, but now it remains to be seen how this data will be used to obtain resources from the communities, in which areas they will be used and which aspects will be cut in the future.
In addition, many areas are represented by people who do not always have the interests of communities of color, so this can also be a problem.
You may be interested in: Minority Community Leaders Who Made Their Mark on American Activism