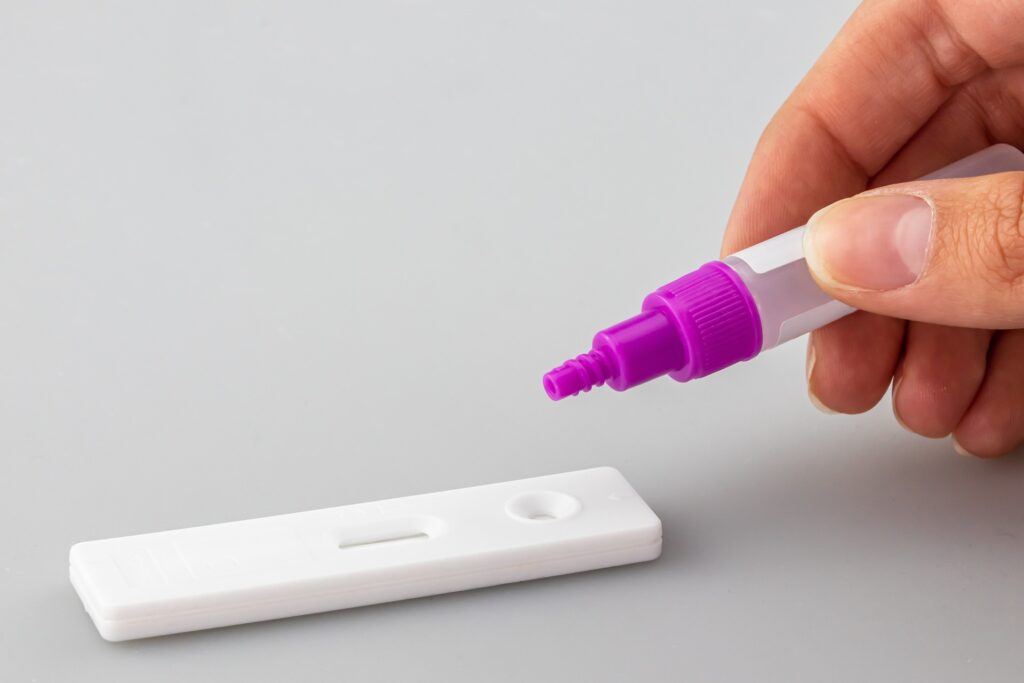 Last Friday, the U.S. Food and Drug Administration. issued an emergency use authorization for the first over-the-counter "OTC" home diagnostic test that can differentiate and detect influenza A and B, commonly known as the flu, and SARS CoV-2, the virus that causes influenza. COVID-19.
The Lucira COVID-19 & Flu Home Test is a single-use at-home test kit that provides results from self-collected nasal swab specimens in approximately 30 minutes.
"Today's authorization of the first over-the-counter test that can detect influenza A and B, along with SARS-CoV-2, is an important milestone in providing greater consumer access to diagnostic tests that can be completely at home," said Jeff Shuren, director of the FDA's Center for Devices and Radiological Health.
"We remain committed to working with test developers to support the shared goal of getting more accurate and reliable tests to the Americans who need them," the official added.
The test can be purchased without a prescription and can be performed entirely at home using nasal swab samples collected by persons 14 years of age and older or by an adult for persons 2 years of age and older.
The test works by rotating the sample swab in a vial that is placed in the test unit. In 30 minutes or less, the test unit will display results showing whether a person is positive or negative for each of the following: Influenza A, Influenza B, and COVID-19.
Individuals should report all results obtained to their healthcare provider for public health reporting and proper medical care.
According to the federal agency, in people with symptoms, the Lucira COVID-19 & Flu Home Test correctly identified 99.3 percent of the negative samples and 90.1 percent of the positive ones for influenza A, 100 percent of the negative ones and 88.3 percent of COVID-19 positive samples and 99.9 percent of influenza B negative samples.
"Since there are currently not enough circulating influenza B cases to include in a clinical study, validation confirmed that the test can identify the virus in contrived samples, and the EUA requires that Lucira continue to collect samples to study the test's capability." to detect influenza B. in real-world settings," the FDA said in a statement.
As with all rapid diagnostic tests, there is a risk of false positive and false negative results, so people who test positive for the flu or COVID-19 should take appropriate precautions to prevent the spread of the virus. and they should seek follow-up care with their doctor or health care provider, as additional tests may be necessary.
People who test negative and continue to experience symptoms of fever, cough, and/or shortness of breath may still have a respiratory infection and should seek follow-up care.
You may be interested in: Berkley to Eliminate COVID Vaccination Requirement for City Workers