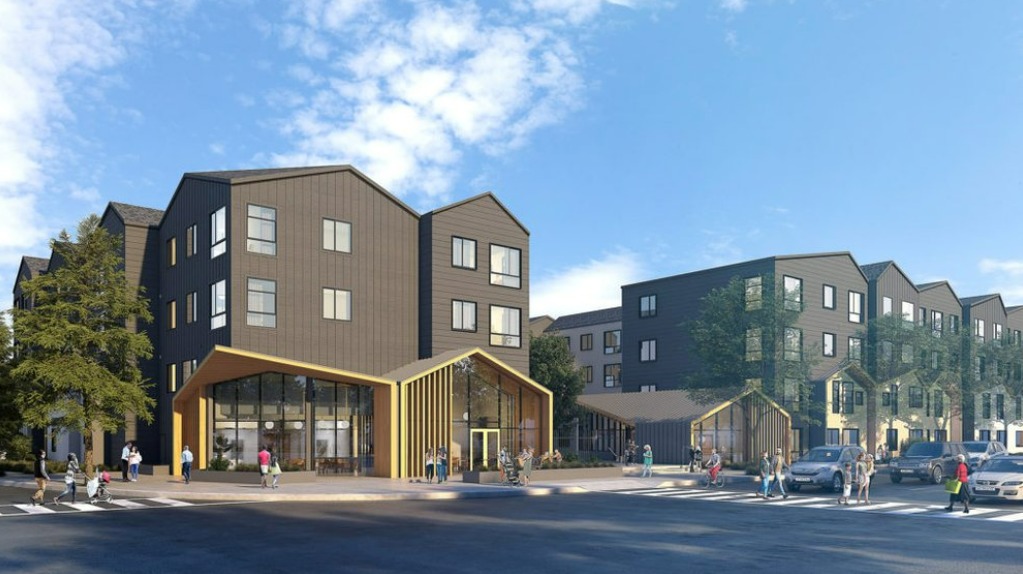 Google now has $128 million in support of housing projects in the Bay Area, after the tech giant announced a $250 million investment fund three years ago to benefit 18 organizations in this part of the state.
This $128 million, which represents slightly more than half of the agreed-upon amount, has so far supported the development of 23 affordable housing projects.
This US$250 million, which will enable the construction of at least 5,000 affordable housing units, is part of a US$1 billion commitment for this type of housing, which will be allocated to various projects.
"For the past three years, we have been making investments and allocating land to help developers create new affordable housing units in every corner of the region," Google noted in a your blog entrypublished this Monday.
Google detailed that, over the next 10 years, they will repurpose at least $750 million of the Internet titan's land, most of which is currently zoned for office or commercial space, as residential housing.
This, he said, will support the development of at least 15,000 new homes at all income levels in the Bay Area, including options for middle- and low-income families.
"We expect this to play a role in addressing the chronic shortage of affordable housing options for low- and middle-income residents for a long time to come," Google said at the time via of his blog.
In addition to the increased supply of affordable housing that these investments will help create, Google will award $50 million in grants through Google.org to nonprofits focused on homelessness and displacement issues.
In that regard, he pointed out that this builds on the $18 million in grants that have been awarded to help address homelessness over the past five years, including $3 million awarded to San Francisco's Emergency Shelter Navigation Center, and $1.5 million to affordable housing for veterans and low-income families in Mountain View.
The technology giant said that the San Jose City Council unanimously approved its Downtown West project in May 2021, which includes 4,000 housing units.
In addition, he stressed that they have submitted plans for mixed-use developments in Mountain View and are already working with Mountain View staff to have the City Council vote for Middlefield Park by the end of 2022, followed by North Bayshore in 2023. Together, these plans call for a total of 8,900 homes, which would be developed by a partner.
"While we have made progress in the Bay Area through funding and land allocation, we know that is only part of the solution. Fighting the housing crisis requires innovation and collaboration across the community," he stressed.
He explained that they will use philanthropy to test new methods of intervention with trusted nonprofit leaders.
So, over the next three years, Google will award more than $10 million of its $50 million 2019 Google.org grant commitment and provide pro bono support to selected Bay Area nonprofits.
These organizations are initiating programs to test the impact of cash transfers on housing stability for homeless community members. With cash transfers, money is provided directly to individuals to use for things like rent, medical costs, food or other day-to-day expenses.
"Our funds will go toward direct cash support, infrastructure for nonprofits and randomized impact evaluation. In this way, critical research can be used to have a systemic effect to help provide stable housing," he said.
Research has shown that giving beneficiaries the ability to decide how to spend their money leads to increased economic and psychological well-being, physical health and household purchasing power, he said.
However, there is little or no research on the effect of cash transfers on a demographic group such as the Bay Area's homeless communities.
To better understand the impact, Google.org is supporting the Abdul Latif Jameel Poverty Action Lab (J-PAL) in partnership with several leading homeless service providers in the Bay Area.
Through the Bay Area Evaluation Incubator (BAE), providers are building their capacity to design and implement randomized evaluations of cash transfer programs.
With these grants, organizations will help provide services to more than 90,000 people and house 10,000 people over a four-year period, he said.
You may be interested in: Low-income COVID-19 orphans in California to receive financial assistance