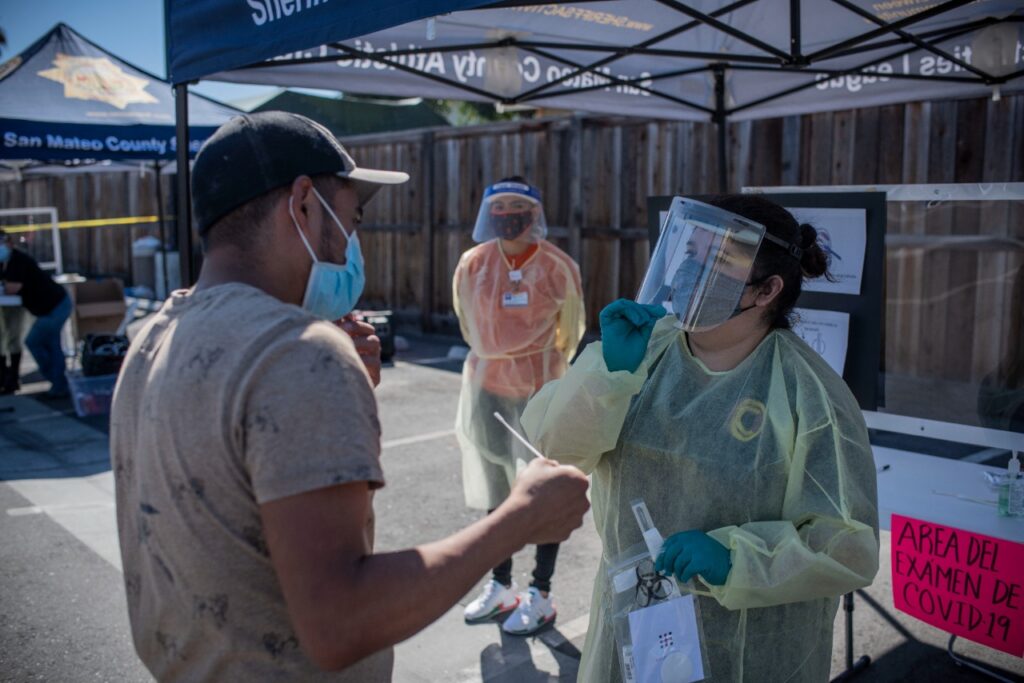 San Mateo County has seen an increase in cases and hospitalizations for COVID-19, while the Centers for Disease Control The CDC classifies it as a "medium" risk level.
San Mateo County Chief Health Officer Louise Rogers said in a statement that she urged all those eligible for the vaccine and boosters to get them and to improve ventilation in all indoor spaces as much as possible.
He also requested that people continue to wear tight-fitting masks indoors in public places, especially those where there are crowds of people, in order to reduce the risk of infecting others and becoming infected.
"This is a time to increase awareness and vigilance. Within the CDC rubric, San Mateo County is classified as 'medium,'" she said.
As of yesterday, he pointed out, the daily average of positive cases is 36 per 100,000 inhabitants during the last seven days, which indicates about 276 new cases daily, reported to public health during the last week.
Test positivity rates, he said, are 5.4 percent countywide and 4.8 percent in health equity quartile census tracts.
The state-reported testing level - which incorporates a 7-day lag - the county had 584 tests per day per 100,000 population in the population, so it remains among the highest in California.
Meanwhile, Wednesday's census of hospitalized patients with COVID-19 in San Mateo was 19.
"We encourage residents who are immunocompromised or at high risk for severe disease to talk to their health care provider and consider additional precautions, which may include wearing a better quality mask or respirator - for example, N95 - in crowded indoor settings, having a plan for rapid testing, and checking with their physician to see if they are a candidate for available treatments," he said.
Rogers asked those living with or caring for someone at high risk to consider self-screening for infection before contact, as well as wearing a mask when indoors with more vulnerable people.
In that regard, he noted that the state is adapting some of the COVID-19 test sites it supports in partnership with local health departments, such as the one at the College of San Mateo, to serve as test-and-treat sites.
These slots and testing, he said, complements the offerings the federal government has already made available through many local pharmacies, as residents who test positive can be screened for oral medications and, if they qualify, can learn how to begin treatment as quickly as possible.
Vaccination update COVID-19
The San Mateo County Health Department detailed that while it remains focused on overcoming gaps in the primary vaccination series reach, it continues to be lower among African American, Pacific Islander and Hispanic populations, as well as the 5-11 age group, as well as older adult boosters.
Notably, last week Moderna Pharmaceuticals, applied for licensure of its vaccine for the 6-month to 5-year age group. Federal reviews of the emergency use authorizations for the Moderna and Pfizer vaccines for these younger populations are scheduled for early and late June.
In addition, Pfizer has applied for FDA approval for a booster dose for the 5 to 11 year age group.
You may be interested in: Researchers find link between COVID-19 and erectile dysfunction