According to the study "Violence and Democracy: Brazilian Pre-electoral Panorama 2022", published on September 17, seven out of 10 people say they are afraid of being physically assaulted because of their political opinions.
The research institute, Datafolha, surveyed 2,100 people over 16 years of age throughout the country between August 3 and 13.
67.5 percent of respondents said they were afraid of being a victim of aggression and 3.2 percent said they had been threatened for political reasons in the last month, equivalent to 5 million 300 thousand Brazilians.
On the other hand, 88.1 percent of those polled reject coup ideas; 62.8 percent agree that "it is important for democracy that the courts are able to prevent the government from acting beyond its authority".
The results are based on a survey conducted by Datafolha following a request made by the Brazilian Public Safety Forum and the Political Action Network for Sustainability.
According to Renato Sérgio de Lima, president of the Brazilian Public Security Forum, the survey results are a reflection of the fear felt by the population for expressing their political positions.
"People are afraid to show what they think. Going out wearing a politician's or a party's T-shirt can be a reason for insults or aggressions", expressed de Lima in the context of the presentation of the survey results.
The document also lists 14 attacks attributed to supporters of Jair Bolsonaro, current president and representative of the Brazilian far right.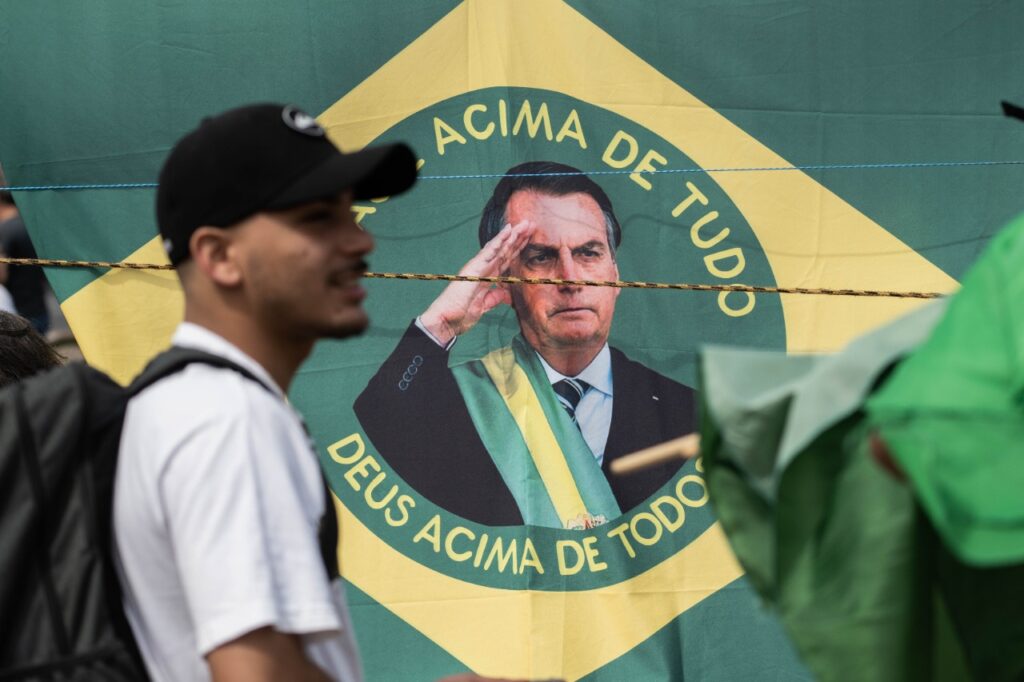 For example, on June 15, a drone dropped feces and urine-scented poison on the public waiting for Luiz Inácio Lula da Silva at a large event; on July 7, the judge who ordered the arrest of a former Bolsonaro government minister was attacked with feces and eggs.
That same day a homemade feces bomb was thrown into the audience at a Lula rally in Rio de Janeiro and two days later a municipal guard was shot dead while celebrating his 50th birthday with a theme party of the Workers' Party, Lula's political institute. The assassin was Jorge Guaranho, a pro-Bolsonar police officer.
At least four other violent incidents, all of them promoted by Bolsonaro's supporters, have been recorded in the last few days, a few weeks ahead of the presidential elections.
This article was produced with the support of the organization Global Exchange in collaboration with Peninsula 360 Press.
You may be interested in: What is at stake in Brazil on October 2?