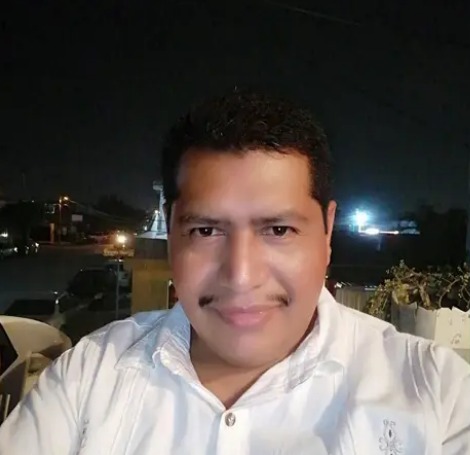 Violence against the journalistic profession in Mexico has advanced with force so far this year. On Tuesday morning, June 29, journalist Antonio de la Cruz, a reporter for the newspaper El Expreso, was murdered in Ciudad Victoria, Tamaulipas, bringing to 12 the number of journalists who have been violently killed so far this year.
The journalist, who had worked for more than 15 years at the newspaper Expreso, was shot and killed as he left his home, located on Puerta de la Luna street, in the Puerta de Tamatán subdivision in Ciudad Victoria.
Thus, the reported the same media Antonio, who said that his daughter was also injured and is in serious condition in the hospital, while his wife was unharmed.
"In the face of this new act of violence, the Expreso-La Razón editorial group demands that the authorities at all levels see that justice is done," the media outlet stated.
The cowardly crime was perpetrated by men on a motorcycle, who shot repeatedly at the reporter who was in his vehicle with his daughter and wife.
For its part, the Tamaulipas Prosecutor's Office informed that the proceedings are being carried out in accordance with the Homologated Protocol for the Investigation of Crimes Committed against Freedom of Expression. Likewise, the Specialized Unit for the Investigation of Crimes Committed against Freedom of Expression, Human Rights and Vulnerable Groups took cognizance of the case.
Antonio de la Cruz became the twelfth journalist to be murdered so far this year, along with Yesenia Mollinedo, director of the portal El Veraz, and reporter Johana García of the same media outlet, who were gunned down in May.
These murders are in addition to those of Lourdes Maldonado and Margarito Martínez, in Tijuana, Baja California; Heber López Cruz, in Salina Cruz, Oaxaca; Juan Carlos Muñiz, in Fresnillo, Zacatecas; Jorge Camero Zazueta, in Empalme, Sonora; Roberto Toledo, in Zitácuaro, Michoacán; José Luis Gamboa, in Veracruz, Veracruz; Armando Linares, in Zitácuaro, Michoacán; and Luis Enrique Ramírez, in Culiacán, Sinaloa.
From this media located in the San Francisco Bay Area, California, USA, we deeply condemn the murders of Mexican journalists who seek to freely and safely exercise their journalistic work in Mexico, and at the same time, as Mexican nationals, we demand that the government clarify, resolve and exercise the full weight of the law for those who took the lives of these and all murdered journalists.
At the same time, we demand that all reporters, photographers, cameramen, editors, publishers and other journalistic positions be protected by the State, because, although our media is focused on the Latino community in California, we have collaborators who work in Mexico, and today their integrity is compromised.
You may be interested in: 11 journalists have been murdered in Mexico so far in 2022