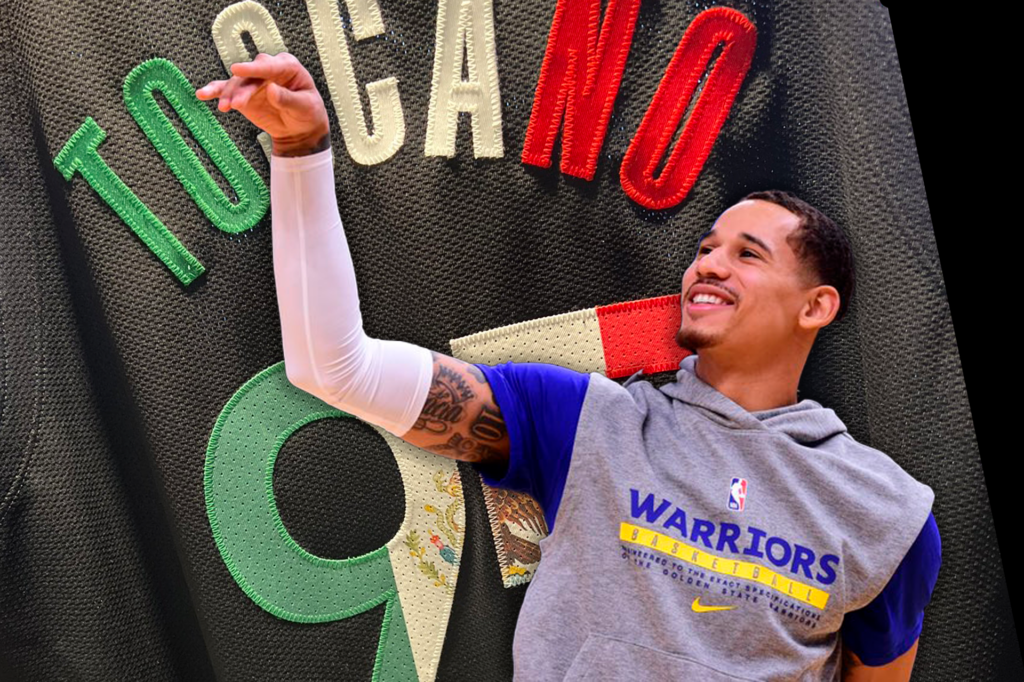 This Thursday, Juan Toscano-Anderson became a legend, as he earned the title of the first Mexican player to win a championship ring in the NBA Finals.
The former star of Fuerza Regia of the Mexican National Professional Basketball League made it to the NBA, three years later and under the number 95, he has managed to lift the Larry O'Brien trophy.
The Warriors went to Boston and won the deciding game in the title race, winning four of seven games to capture their first championship since moving from Oakland to San Francisco in 2019.
Stephen Curry was the team's leading scorer with 34 points, with Klay Thompson, Draymond Green, Andrew Wiggins and Jordan Poole also scoring double-digit points.
Thousands of Warriors fans attended a Game 6 viewing party at the team's home stadium, Chase Center, and more watched the game outside the stadium on a giant screen at Thrive City Plaza.
Toscano-Anderson was born in California, but has Mexican roots on his mother's side, who is originally from Michoacán. Although Juan did not get to play in the Warriors' last game, he is already the first Mexican to be an NBA champion.
With information from Bay City News.
You may be interested in: Race with a cause: Redwood City Mini to race at Pan American