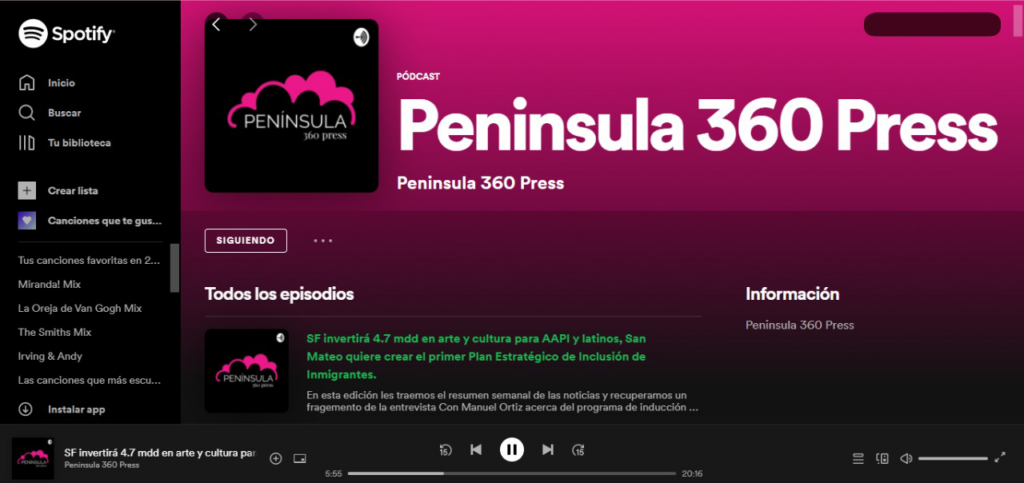 Do you like to keep up with the latest in local news? Then tune in to the Peninsula 360 Press podcast, where every Tuesday you'll find a roundup of what you need to know about the Bay Area.
At 6:00 (Pacific Time) and from our contributor, Hans Leguízamo, listen to the notes from Peninsula 360 Press contributors to start the day off right.
Join us for coffee and get to know the Peninsula 360 Press podcast, designed with Bay Area residents in mind.
Access this podcast through Spotify, RadioPublic, Google, Appleand, of course, on our website www.peninsula360press.com.
You may be interested in: Investment in arts and culture for AAPI and Latino communities in San Francisco