Anna Lee Mraz Bartra. Peninsula 360 Press [P360].
If your plan was to go shopping for all your gifts shortly before the date and now you won't be able to because many stores will be closed or restricted and you'll probably have to wait in long lines to get in. Better to shop online and buy local.
Small local businesses enrich the community and strengthen the structures of the social fabric. First, they provide opportunities for property ownership. When people own property, they develop the habit of thinking about the future and are more interested in local affairs.
Those who do not own property can be surrounded by examples of local small business owners and be inspired to become owners themselves and engage with the community in the same way.
Large chains and department stores reduce those ownership opportunities. While small local businesses also help cultivate trust among citizens, large chains and online commerce such as Amazon tend to encourage anonymity.
Trust among citizens is a vital part of a healthy community and is built through reciprocal relationships that are fostered in places like local businesses, where individuals meet and exchange goods and services. In regular face-to-face interactions, trust is built, and trust helps nurture neighbourliness and communality.
Instead of jumping on the Prime Day bandwagon and sending your dollars to Amazon, whose owner Jeff Bezos already has approximately $184.8 billion, you'd better
Consider buying local products.
A truly radical act would be a boon to local businesses and, in the process, strengthen the local communities in which we live.
Where and who to buy from in San Mateo?
Cloud Soap
Ana Tobar is Salvadoran and has a small business where she makes handmade organic glycerin-based soaps, souvenirs and more.
You can find his lavender-scented packages including teddy bear towel on his Facebook: https://www.facebook.com/nubesoap/?ref=page_internal
Send an email to nube.soap@gmail.com
Instagram @Nubesoap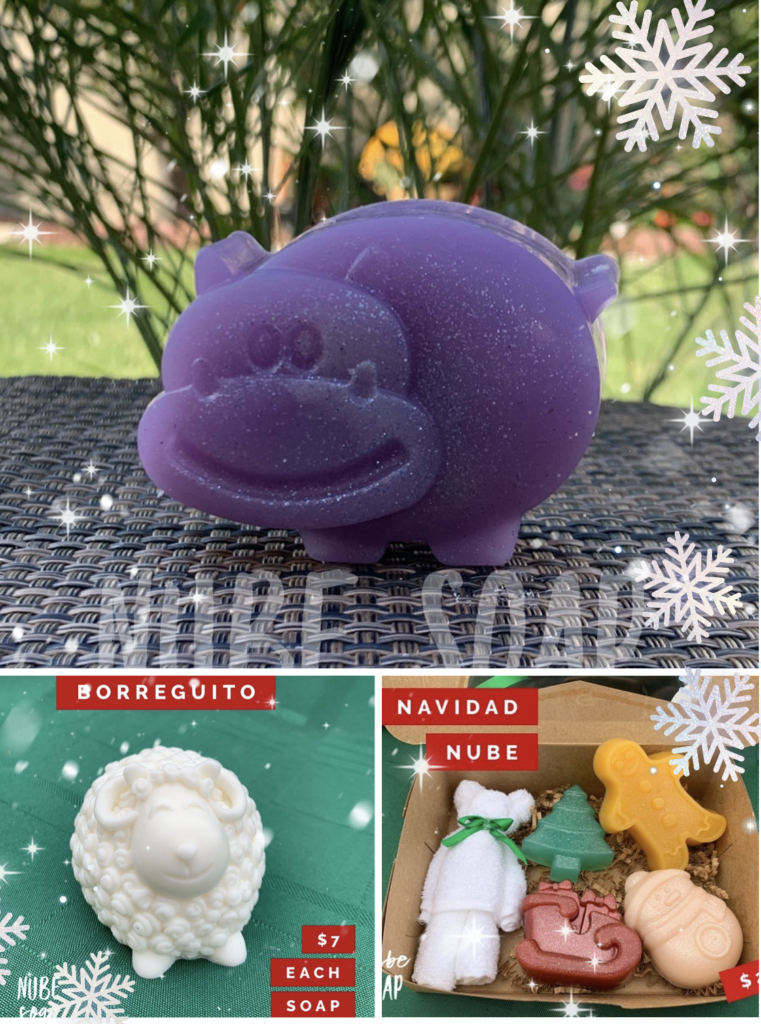 Fantasy World Jellies
Grisel Huitron is from Mexico City. She is the mother of 4 children and helps her sister take care of her two girls while she works. Her husband is at home since he is out of work because of the pandemic. They stopped everything and he is paid less than half of his paycheck.
During the mornings she sells take-out and delivery food such as enchiladas, pozole, chicharrón in green sauce, breaded chicken breast, beans, rice, salads, tacos dorados, pambazos; she changes the menu daily; and on weekends she makes desserts such as gelatinas de figuras and other delicacies.
For this season is making chocobombas. Delicious chocolate balls filled with chocolates that, on contact with warm milk, melts and floats the marshmallows.
You can call him at +1(650) 440-8848 to place orders or write to him on Facebook at https://www.facebook.com/lizeth.mendoza.5015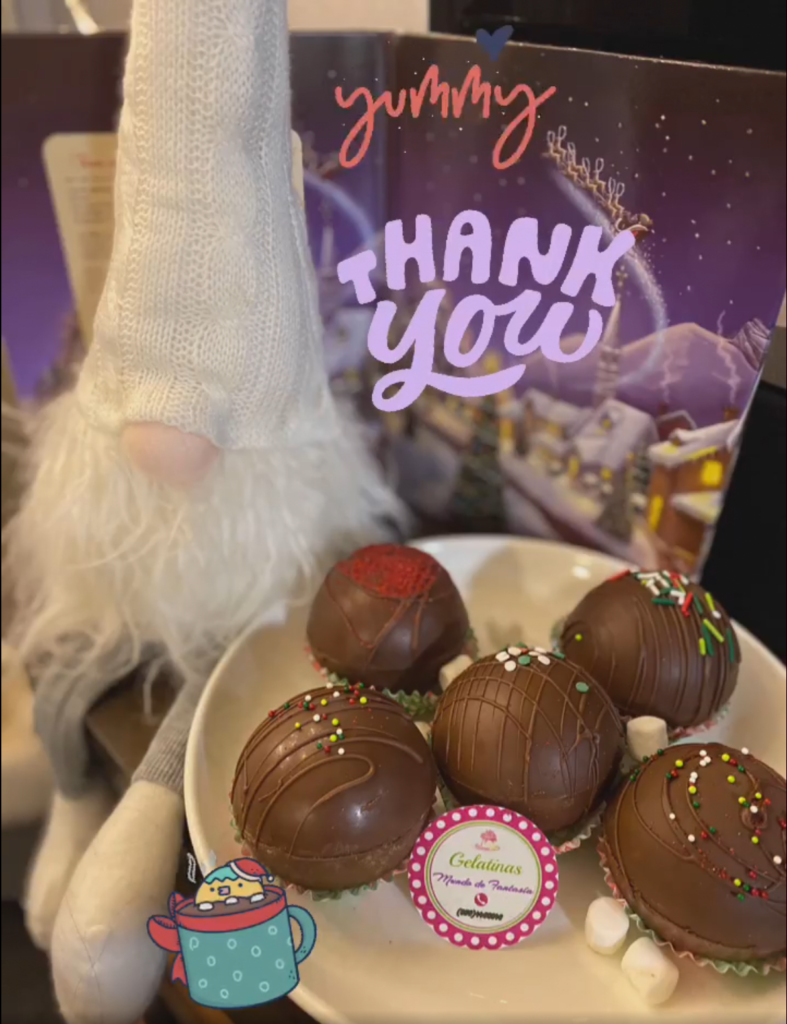 Sonia Decoratio
Sonia Martinez came to the Bay Area from El Salvador 16 years ago. For many years she dedicated herself to the home and to the care of her 3 children who live with her and her husband, who does hardwood flooring. With the pandemic, her husband's business was severely affected so they had no choice but to innovate.
Now the family depends largely on Sonia's sales, who makes food to order, decorations for birthdays, anniversaries and weddings.
She learned to bake the well-known cake in El Salvador called Cardenal de fresas that has a meringue base because she couldn't find anything similar in the area.
Now, if you need something to give as a gift this Christmas, Sonia also makes t-shirts to order with the design you ask for.
You can find it on Facebook at: https://www.facebook.com/SoniaDecoparty/
And on Instagram: https://www.instagram.com/soniadecoparty/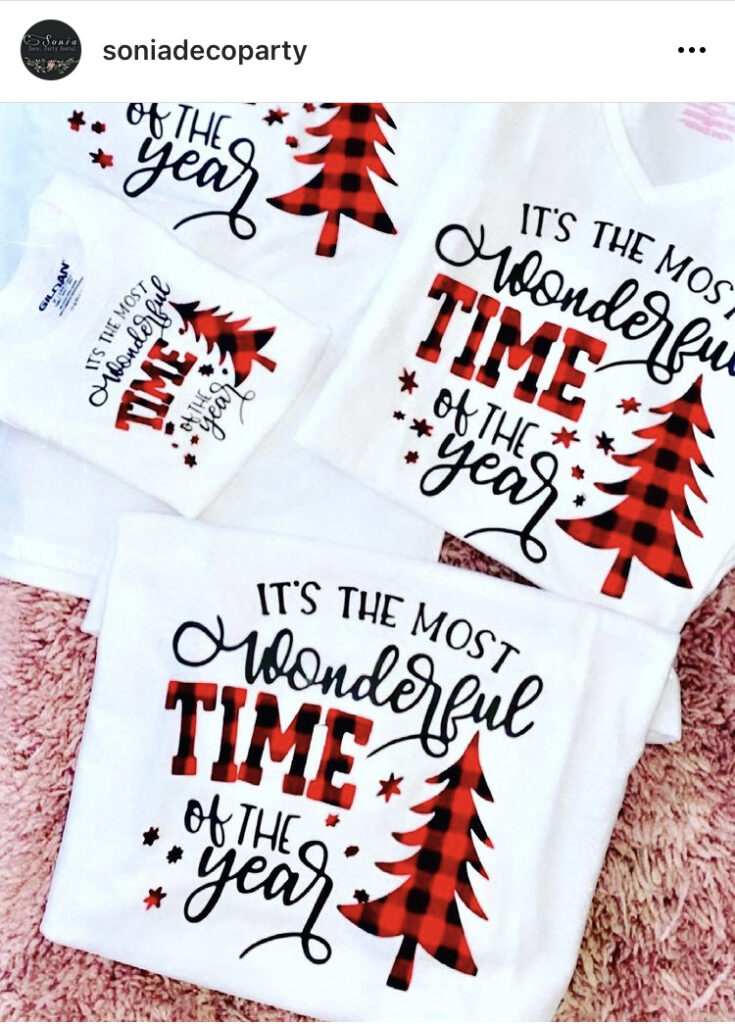 Yessi?s Cake Creations
Yessi was born in Los Angeles to Latin American parents: half Salvadoran, half Mexican. She says she learned how to bake cakes "at YouTube University".
She made her first cake at the age of 19 at her sister's house when she arrived at a birthday party and was invited to bake the cake, without knowing it, she would find her passion. From then on, she worked at a bank by day and baked cakes by night. Since living in Redwood City, she has devoted herself exclusively to baking cakes. Now with the pandemic, she and her partner depend entirely on the income from Yessi's Cake Creations.
This season, to support others she reduced her prices substantially and supports the Giving Fruits organization that gives food to the homeless. She bakes them little cakes in hopes of brightening their day a little.
You can find it on their website: https://yessicakes.com/
Or on Facebook at: https://www.facebook.com/yessiscakecreations/
And on Instagram: https://www.instagram.com/yessiscakecreations/?hl=en