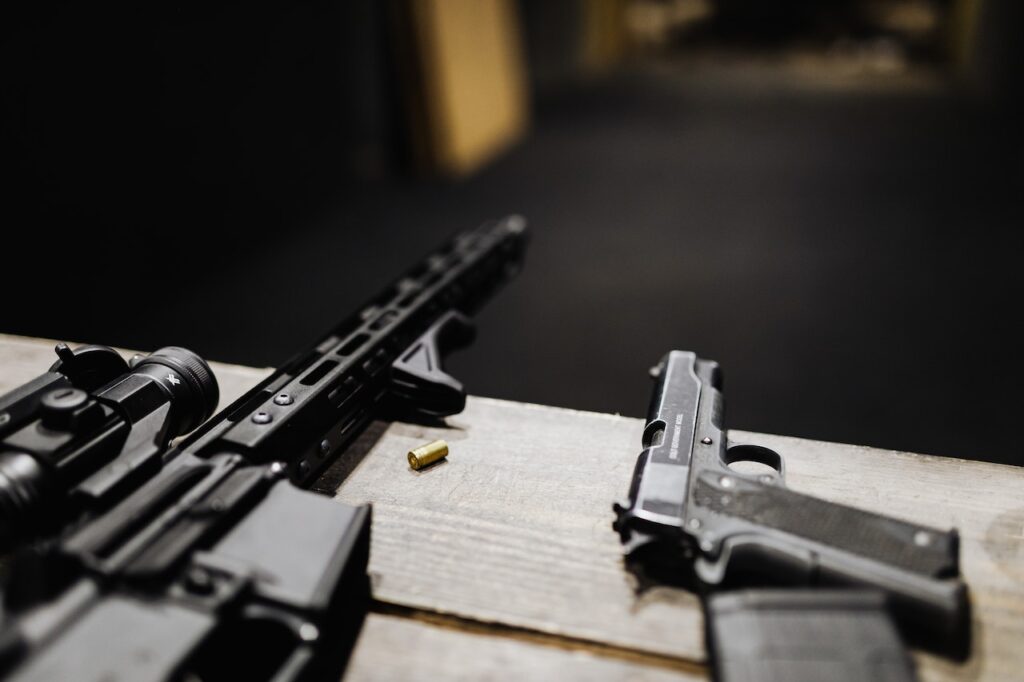 By Keith Burbank. Bay City News.
California gun owners may soon have to purchase liability insurance to own a gun.
Last week, two state senators introduced amended legislation to require such insurance for the negligent or accidental discharge of a weapon.
Senate Amendment Bill 8 was introduced by Sens. Nancy Skinner, D-Oakland and Catherine Blakespear, D-Encinitas, following mass shootings across the state in January.
"Victims of gun violence and their families suffer severe harm, financial, mental, and physical, but have little or no recourse to compensation for that harm," Skinner said in a statement.
"Insurance is the method our society uses to compensate people harmed, for example, by car accidents, medical negligence, or defective consumer products. Requiring gun owners to carry liability insurance puts the burden where it should be: on the gun owner."
If SB 8 becomes law, California would be the first state in the nation to enact such a law.
San Jose has a gun insurance law, the first law of its kind in the nation. SB 8 will be modeled after the San Jose law, which went into effect earlier this year.
Across the state, 31 people were killed this month in mass shootings that occurred in Oakland, Half Moon Bay, Monterey Park and, among others, Goshen, according to the Gun Violence Archive, which tracks the numbers. Twenty-four more people were injured in those shootings, according to the same source.
"This bill is a common sense approach to improving community safety," Blakespear noted. "Under current laws, the victims of gun violence and society in general bear the cost of gun violence. This must change."
Furthermore, he said, "firearms are similar to automobiles in that they are inherently dangerous and widely circulated. If a car accidentally causes injury to a person or property, the insurance policy will compensate the victim. The same approach should be applied to injuries caused by guns.
SB 8 would be like car insurance. Gun owners would be civilly liable for property damage, injury, or death caused by their gun. Gun owners would also have to have proof that they own the gun and keep it with them. If asked by the police, a gun owner would have to show the officer proof.
Blakespear submitted a version of SB 8 last year. The latest version of the SB 8 will be like last year's SB 505, which was designed by Skinner. Anthony Portantino, D-La Canada Flintridge, will also be the lead author on the latest version of SB 8.
You may be interested in: "Suicide pact", 230 years of an obsolete law