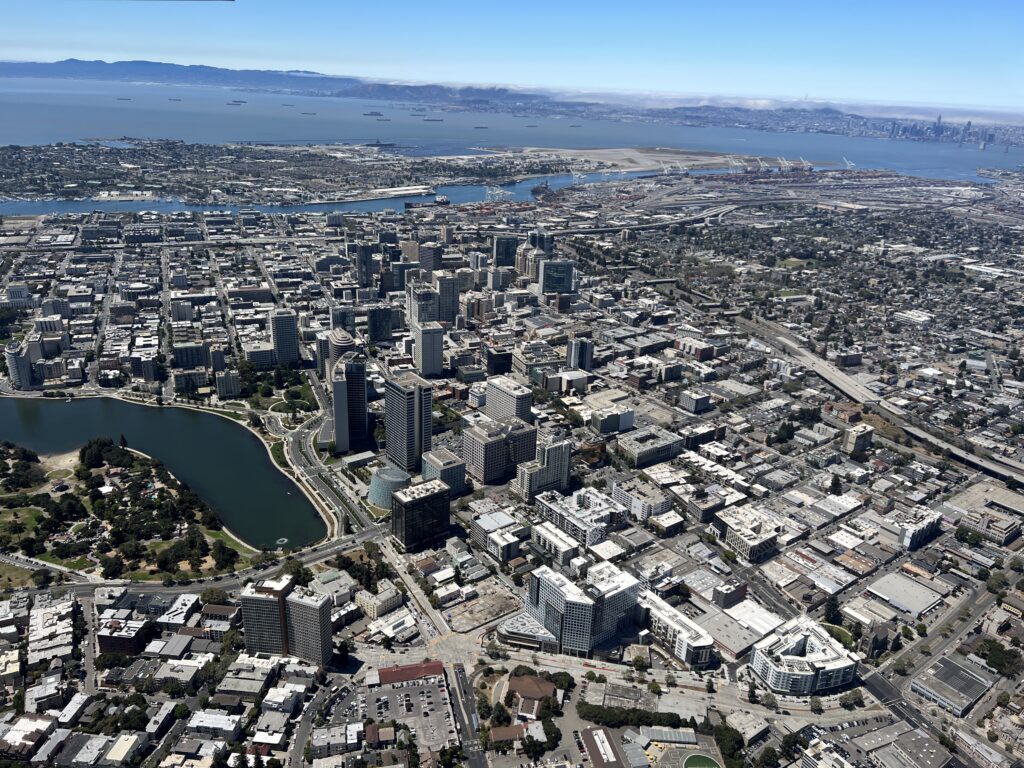 These are the local news from March 11 to 17 that you need to know to stay up to date.
This Friday there was a green wave throughout San Mateo County due to the celebrations for Saint Patrick's Day, a date that began as a religious holiday in 1631 when the church declared it a holiday. However, the celebration has been marred by severe weather.
The rains and strong winds have not given respite to residents who live throughout the Bay Area, in addition to suffering from power outages and flooding, for which authorities have called to be prepared against forecasts of rain during this weekend. Keep you and your loved ones safe.
? 0 ?
Last Saturday, March 11, the St. Patrick's Day parade took place in San Francisco, which caused road closures and detours in the Muni service in the center of the city.
The parade took place along Market Street beginning at Second Street and ending at the San Francisco Civic Center.
? 0 ?
The Pajaro River levee breached overnight on Friday, March 10, prompting evacuations.
The construction that prevents the passage of water broke down around midnight, according to a news release from the Monterey County Health Department.
Crews from the county water resources agency and the state department of water resources were on the scene at the time trying to combat the flooding.
Evacuations for most of the community of Pájaro were ordered just before midnight and were expanded shortly thereafter to include all flooded areas in the area.
National Guard High Water Rescue vehicles were stationed in the area to assist in the evacuation effort, which included door-to-door checks by Monterey County Sheriff's deputies, fire crews from Cal Fire and North Monterey County Fire Department.
? 0 ?
The Chairman Joseph Biden He assured this morning that, thanks to the quick action of his administration in recent days, "Americans can trust that the banking system is safe", and that "their deposits will be there when they need them" after the bankruptcy of SVB.
And it is that, after the Silicon Valley Bank shares collapsed last Friday, and with them uncertainty was generated in the country's financial system, the Signature Bank collapse was also reported.
"Small businesses across the country that had deposit accounts at these banks can breathe easy knowing they will be able to pay their workers and pay their bills. And their workers can also breathe easy," Biden said at a press conference.
The president explained that last week, upon learning of the banks' problems and the impact they could have on employment, some small businesses and the banking system in general, he gave instructions to act quickly and protect those interests.
? 0 ?
Approximately 16,000 residents were affected by evacuation warnings and orders due to the levee break on the Pajaro River, Monterey County officials announced Monday.
Nearly 5,000 residents were also ordered to shelter in place in areas west of River Road from Interstate 68 south to Fort Romie Road, and Las Palmas 1 and 2 and Indian Springs.
In addition, they encouraged residents who receive water from the Pajaro, Sunny Mesa and San Ardo water districts not to use tap water for drinking and cooking, as it may be contaminated.
? 0 ?
Strong winds in the Bay Area last Tuesday caused arrivals at San Francisco International Airport to be delayed as the Federal Aviation Administration initiated a ground stop program that caused domestic arrivals to be delayed by a average of 80 minutes.
? 0 ?
In the wake of the tumultuous closure of Silicon Valley Bank and a weekend of uncertainty that has grabbed national headlines, the local impact of the collapse of the tech-driven financial institution in the region was made clear to the dozens of people who lined up outside. from the bank this Monday at the Santa Clara branch.
They all expected to access their accounts and keep the lights on in their businesses.
? 0 ?
Meta CEO Mark Zuckerberg announced to his employees last Tuesday that he was laying off approximately 10,000 people and closing an additional 5,000 vacancies that have not yet been filled.
"This will be hard and there is no way around it. It will mean saying goodbye to talented and passionate colleagues who have been a part of our success. They have dedicated themselves to our mission and I am personally grateful for all their efforts. We will support people the same way we have before and treat everyone with the gratitude they deserve," Zuckerberg said.
The businessman explained that the American conglomerate of technology and social networks based in Menlo Park, California, that in the next two months, the heads of the organizations will announce restructuring plans focused on reducing the size of their organizations, the cancellation of the less priority projects and the reduction of the rate of contracting.
? 0 ?
Strong winds in the Bay Area Tuesday afternoon downed trees and power lines throughout the area, including Highway 92, which was closed near Half Moon Bay.
More than 155,000 PG&E customers in the Bay Area were without power early March 14, most of them in the South Bay and East Bay.
At least 5,000 customers also lost power in Walnut Creek as strong winds downed trees and power lines in central Contra Costa County. Most of the damage is around Walnut Creek and Pleasant Hill.
? 0 ?
As of Wednesday, March 15, more than 450,000 California residents were reportedly without power during high winds and rain a day earlier, PG&E officials said during a briefing.
In the Bay Area alone, approximately 108,000 people were still without power as of 4 p.m. Wednesday.
Officials said it was the 38th consecutive day that the company's emergency operations center has been active, pointing to an extraordinary winter season with high levels of rain, snow, flooding, mudslides and other emergency-related emergencies. storms across the state.
? 0 ?
Three years after the first COVID-19 shelter-in-place orders, San Mateo County's investment during the pandemic was approximately $360 million in recovery efforts focused on helping those most affected.
The total, the county said, includes $188 million for housing, $76 million for food security and more than $16 million in direct financial aid for individuals and families.
In this sense, he specified that the financial support was also directed to small businesses, child care providers and youth programs.
? 0 ?
San Mateo County officials called on residents to prepare for more rain in the forecast over the weekend.
Bay area residents have not been easy with this seemingly endless cascade of storms that began late last year. With more rain forecast in the Bay Area, authorities have called to stay vigilant and prepare for all kinds of things that could go wrong.
Natural disasters, particularly weather disasters, are becoming more frequent and costlier, both in lives and losses. Extreme heat is now one of the deadliest types of weather incidents in the United States, causing more deaths than hurricanes, tornadoes, or flooding.
The best time to prepare for any potential disaster is now, and not until lights out or emergency managers issue evacuation orders, San Mateo County officials said.
In light of this, the authorities issued a guide to key local information that could help you and your family get through an emergency, whether it be floods, fires, tsunamis, earthquakes or other challenges.
? 0 ?
You may be interested in: San José to benefit from funds in 4th round of housing funds for the homeless