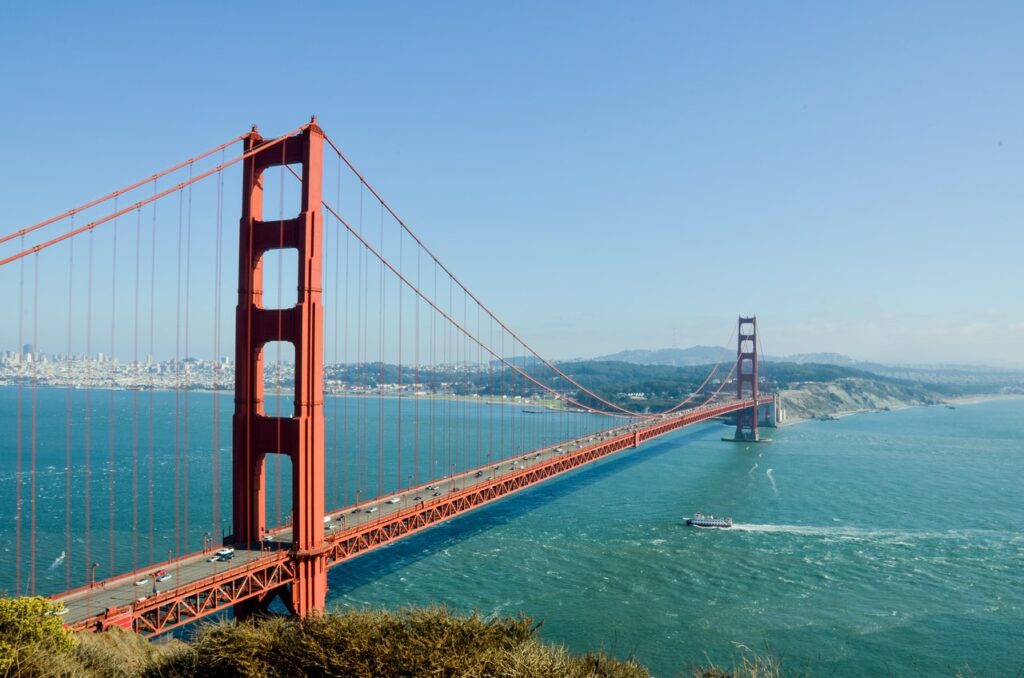 The sixth month of the year closes and the seventh begins. Just a couple of days before everyone in the country celebrates the 4th of July, what should you know about what happened this week? Here is the local news from June 27 to July 2.
? 0 ?
A fire injured one firefighter and displaced six Sunday night in San Francisco, the city Fire Rescue reported. The fire started at 11:23 p.m. Monday at a residence at 636 Moultrie Street.
The firefighter was taken to an emergency room for care and was released. They are expected to be okay. None of the residents were injured.
? 0 ?
A 31-year-old man was stabbed in San Francisco's Tenderloin district on Saturday, leaving him in a potentially life-threatening condition, police said Monday. The stabbing was reported around 2:30 p.m. at Leavenworth and Turk streets.
The suspect fled after stabbing the victim with a knife, according to police. The victim was taken to the hospital.
? 0 ?
A 72-year-old woman was struck and injured by someone riding an electric scooter in San Francisco's Tenderloin neighborhood Monday afternoon and then fled, police said.
The collision was reported shortly after noon in the 300 block of Ellis Street. The woman was taken to a hospital for treatment of her injuries, which are not considered life-threatening.
? 0 ?
The San Francisco Board of Supervisors and Mayor London Breed reached an agreement Monday night on a spending package to acquire, build and repair more affordable housing projects in the city.
If approved, the $114 million in spending will include $40 million for land acquisition, $20 million for repairs to pre-existing public and U.S. Department of Housing and Urban Development-subsidized housing, $12 million for affordable housing for educators, and $10 million for elevator renovations at single-room occupancy hotels.
? 0 ?
San Mateo police reported early Wednesday that the 78-year-old woman reported missing Tuesday night by her family was found.
He noted that Gloria Flor was last seen around 10:30 p.m. Tuesday in the area of 25th Avenue and Flores Street on Tuesday, however, just after 3:00 a.m. Wednesday police reported that Flor had been found.
? 0 ?
San Francisco is looking to get more housing developments built in areas zoned for single-family homes, so the Board of Supervisors voted Tuesday to rezone areas the city has designated as residential townhome districts to allow multi-unit developments. A final vote by the board is expected July 12.
Homes or residential districts cover about 60 percent of the city's developable land, according to a press release from Supervisor Rafael Mandelman.
? 0 ?
The San Francisco Police Department advises fireworks enthusiasts to stay away from Treasure Island on July 4 due to ongoing construction. Viewing areas for the fireworks show and parking will be extremely limited and roads to the parking areas will be inaccessible.
The fireworks will begin on the San Francisco waterfront near Fisherman's Wharf at 9:30 p.m. Monday.
? 0 ?
One person died following a collision between two recreational vessels in San Francisco Bay near Angel Island Thursday afternoon, according to a U.S. Coast Guard spokesman.
Investigators from the San Francisco Police Department and the Marin County Sheriff's Department are investigating the cause of a collision between a sailboat and a 25-foot center console pleasure powerboat. The collision caused the motorboat to spin out of control until officers were able to seize the vessel.
The center console operator was ejected from the vessel during the collision, after the accident, the operator was pulled out of the bay by eyewitnesses and aid was administered, but the person died. There were no reports of injury to anyone else.
? 0 ?
A man died after a shooting in San Francisco's Lower Haight neighborhood Thursday night, according to police. The shooting was reported around 9:15 p.m. in the 400 block of Rose Street.
? 0 ?
With information from Bay City News.
You may be interested in: Toxic algae found in San Gregorio creek lagoon