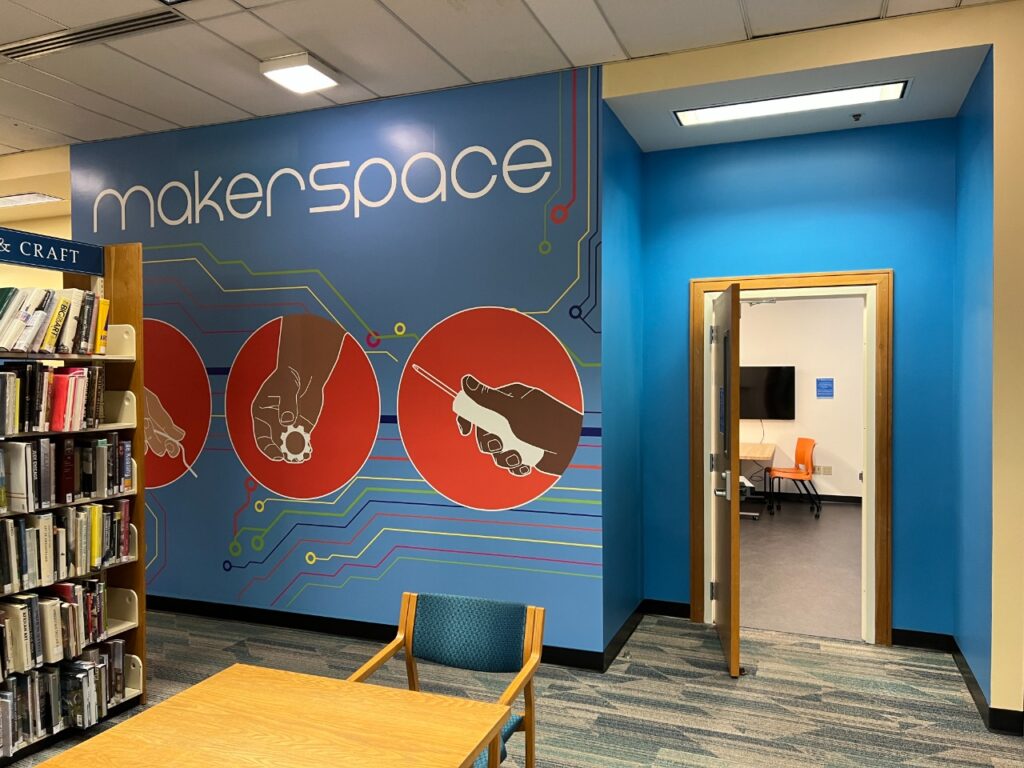 In an effort to expand its services and generate greater closeness with the community, the Redwood City Public Library created Makerspace, a collaborative creation space dedicated to art, technology and crafts.
The Makerspace was ?designed to provide equitable access for community members to technology and other tools that might not be readily accessible or affordable for individuals,? according to the description of its web page.
We have a great diversity of activities in Spanish, such as The portal to creativitywhich takes place every Tuesday from 6:30 to 8:30 p.m., where I teach workshops in Spanish that other colleagues offer in English," María Díaz Slocum, a library worker in charge of coordinating Spanish-language activities, told P360P.
In addition, Diaz commented, "we created the Wednesday crafts program from 4:00 to 5:00 p.m., which is for the younger ones. Here we do art, sewing, knitting, drawing, gardening, and much more?
The Makerspace, which is open daily, including Saturdays and Sundays, opened in early March 2022. Its creation was an initiative of the Redwood City Library Foundation.
According to Diaz, anyone can sign up for all Makerspace activities. A Redwood City Public Library card is not required, nor does immigration status matter. Sometimes we ask people to sign up with just their name so we know how many spaces we have," Diaz said.
3-D printers, as well as classes on coding and digital photography with cell phones, are among the many new offerings at the Makerspace. There are also poetry talks and workshops for using online services such as applying for citizenship and learning English.
We want people to approach us with confidence and make use of this magnificent space," said Díaz. If they do not find a workshop or an activity that they would like to have, they can inform us and we will create it.
The address of the Redwood City Public Library is 1044 Middlefield Rd, Redwood City, CA 94063.
You may be interested in: Meet the candidates for San Mateo County offices who are on your ballot