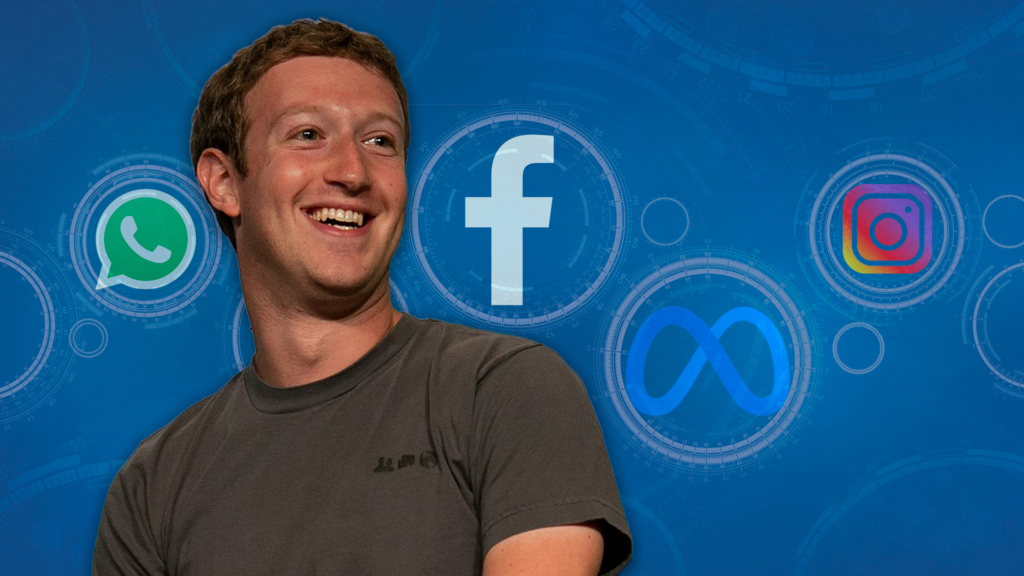 Mark Elliot Zuckerberg, better known only as Mark Zuckerberg, will be 38 years old this Saturday, a short age to be one of the richest entrepreneurs in the world, with a net worth of more than 71 billion dollars, which made him worthy of entering the Forbes hall of fame for being one of the 30 who, being under 30 years old, managed to become billionaires due to their company.
Mark Zuckerberg lives with his wife Priscilla Chan and their two children - Maxima and August - in Palo Alto, California, although the boy born on May 14, 1984, took his first breath in White Plains, New York.
Named by some as a "child prodigy," young Mark Zuckerberg began programming at age 12, by the year 2000, at age 19, the then Harvard University student would change the course of Internet connectivity and users.
He hadn't even reached the age of 20 when Mark had launched his first hit under the name Synapse Media Player, which was designed to download music for free and would become a favorite among Internet users.
But it would seem that we are talking about just a lucky programmer and entrepreneur who wears tennis shoes and a gray t-shirt, but it was this young man who revolutionized the way people interact and share their lives with other people, as he is one of the founders and owner of the most famous social network in the world: Facebook.
Not content with this, Mark Zuckerberg has acquired other social networks such as Instagram in 2012 for an amount of one billion dollars divided between cash and shares, while in 2014 he acquired Whatsapp for an amount of 19 billion dollars with the intention of expanding the number of Facebook users.
However, it has not all been plain sailing, as it would seem that the Zuckerberg seal is synonymous with controversy.
Since its inception, the network with which Mark Zuckerberg made inroads in connecting people - Facebook - acted illegally, since the Facemash network in 2003, illegally collected data on the attractiveness of Harvard students without the consent of individuals.
Another of the many scandals involving the social network, with more than 2.5 billion users, has to do with the Federal Bureau of Investigation (FBI), which on one occasion asked the company for user data to identify and combat possible terrorist groups.
In 2016, during the U.S. elections where Donald Trump was the winner, Mark Zuckerberg and Facebook again became the center of attention due to the illegal use of user data to benefit through the manipulation of the network's algorithm, the preferences of voters towards certain candidates, benefiting the Republican candidate.
It was two years later that Mark Zuckerberg was called to appear before the U.S. Congress about the misuse of 87 million Facebook users by Cambridge Analytica where he uttered the words "It was my mistake and I'm sorry."
But how did it all start?
It was 2004 when Mark Zuckerberg, once a math, astronomy and physics buff, and his Harvard classmates Eduardo Saverin, Dustin Moskovitz, Chris Hughes created a new website to share personal information.
Facebook, a social network with a wall where users could post messages, was already circulating in 2004 among the students of more than 30 universities in the country so that each of them could upload, free of charge, a photograph of their face and biographical data.
An innocent action wrapped in promises of social popularity among college students under the name Facebook became the largest social network today.
In 2004, such was the success of this social network that the then 19-year-old student Marc Zuckerberg decided to move to Palo Alto, California and found his first office.
Just six years later, Zuckerberg was included by Time magazine in the list of the 100 richest people in the world and by 2018 Forbes magazine included him in its ranking of billionaires, ranking number five on the list.
The Metaverse
Currently, Facebook, Instagram and WhatsApp are part of META, a U.S. technology and social networking conglomerate headquartered in Menlo Park, California.
With this, Mark has now ventured into the "Metaverse", a virtual reality space that encompasses not only such social networks but a way of life.
In the words of Marc Zuckerberg himself, the Metaverse is a new three-dimensional space where life will be generated through holograms, being able to create life situations that can be accessed through mobile devices such as augmented reality glasses.
In that future, "you'll be able to teleport instantly as a hologram to be in the office without having to scroll, at a concert with friends, or in your parents' living room to catch up," Zuckerberg wrote.
With all of the above, might we think that Zuckerberg's Meta universe would be even more attractive?
With information from Forbes, Statista and Goal.
You may be interested in: Billionaire, eccentric, entrepreneur and visionary Who is Elon Musk?