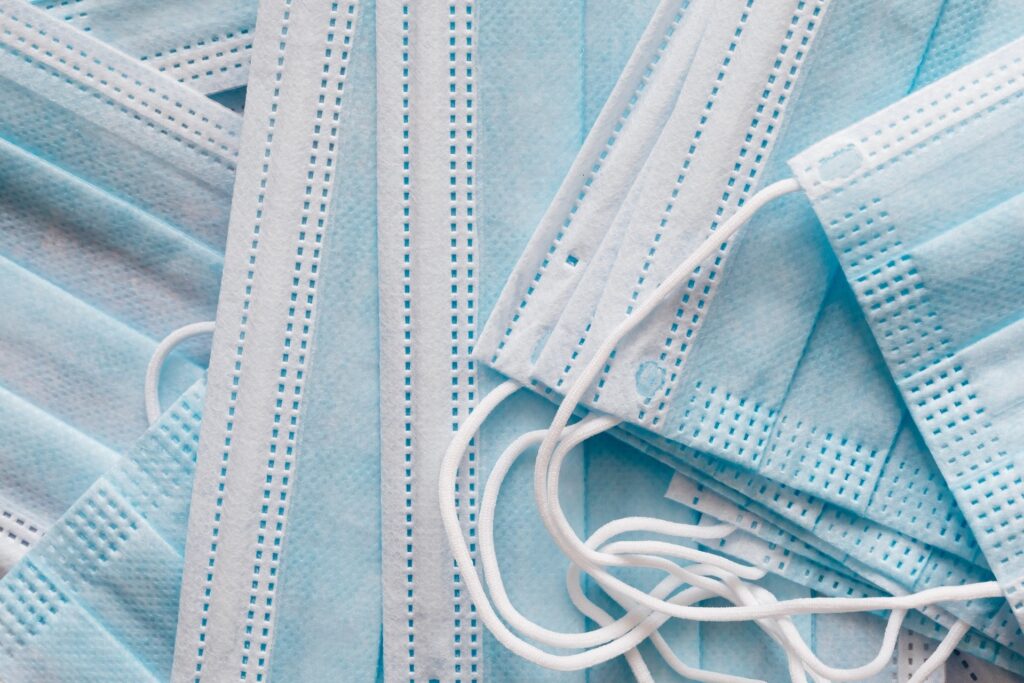 After more than $10 million worth of personal protective medical equipment (PPE) was wasted and left out in the open, San Mateo County workers have sought to cover up the disaster.
The error made by county staff was discovered by ABC7's investigative team, who broke the story Thursday.
The events come amid a growing number of positive cases of COVID-19, driven by the Omicron variant, which has been listed as one of the most transmissible strains, so the loss of much-needed equipment has caused outrage.
The media outlet detailed that although it is hard to believe, top county officials did not know that thousands of boxes of PPE were left out in the open for months.
According to reporter Dan Noyes, he recently received a tip on a rainy day that led him directly to Gate 9 of the San Mateo County Event Center, where he found "thousands" of boxes of new but "rain-soaked" personal protective equipment.
"Lots of boxes collapsing, too many to count, some breaking and spilling their contents," detailed ABC7.
Noyes claimed to have found hospital gowns, face shields, vented goggles and various types of coveralls.
While Noyes was doing his investigative work and taking some photos, he was approached by a security guard, who threatened to report him to his superiors, as unless he was invited, he could not be on the property.
Dana Stoehr, executive director of the non-profit organization that manages the county's event center, approached him and asked him to stop filming the boxes, but Noyes refused and began questioning the official, who responded that the equipment was there because it was already damaged from a previous storm.
Stoehr did not provide further details. The research team later learned that the event center had removed all that PPE in September 2021 "because it needed the space," and heavy storms during those months damaged the equipment.
Dana Stoehr detailed to Noyes that the equipment was cared for as it should be. However, San Mateo County Supervisor David Canepa disagreed with that statement.
"It's because of their research, we need to acknowledge our mistake. And the public needs to know that," Canepa told the media outlet.
According to the investigation, these boxes could amount to several million dollars worth of equipment that was paid for with taxpayers' money.
"Callagy told us he didn't know about all that PPE that has been deteriorating outside for months until I called. He immediately ordered county workers to bring the supplies inside to inventory and see how much could be salvaged" noted the reporter.
"Clearly it's a county mistake and ultimately I'm responsible for the county. So I take full responsibility for it...We're taking steps to make sure that doesn't happen again," said Mike Callagy, San Mateo County administrator when questioned about who was responsible for that loss.
Finally, a source confirmed to the media that a convoy of garbage trucks picked up the new PPE and took it to the landfill.
You may be interested in: Bay Area nurses demand safe working conditions