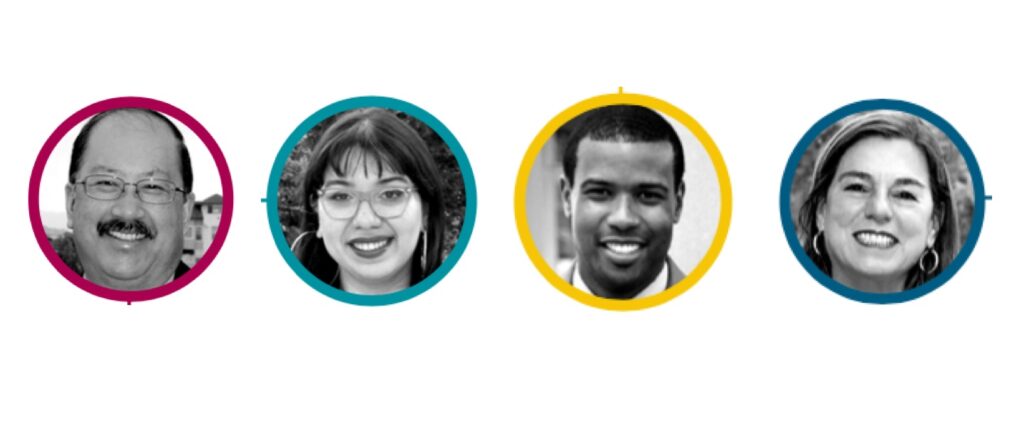 Pamela Cruz. Peninsula 360 Press [P360P].
For the first time in Redwood's history, four new members of the City Council took virtual action on Monday night, December 7, in response to the COVID-19 pandemic, which has resulted in thousands of infections and deaths in the state of California.
Thus, Jeff Gee for District 1, Lissette Espinoza-Garnica for District 3, Michael Smith for District 4, and Alicia Aguirre for District 7, were sworn in tonight to serve the city, after winning the local elections on November 3.
The virtual ceremony, in which one by one they took their oath of office; although it was not as large as in past years, it was emotional, as new members joined the table, making the Council one of the most diverse in the county.
During her speech as the new Redwood City Councilwoman, Alicia Aguirre, District 7, said she was honored by the position and said she was excited and eager to work hand in hand with her colleagues to advance the challenges facing the city today, such as equity and COVID-19, in addition to working on behalf of the Latino community, which is facing serious problems due to the virus.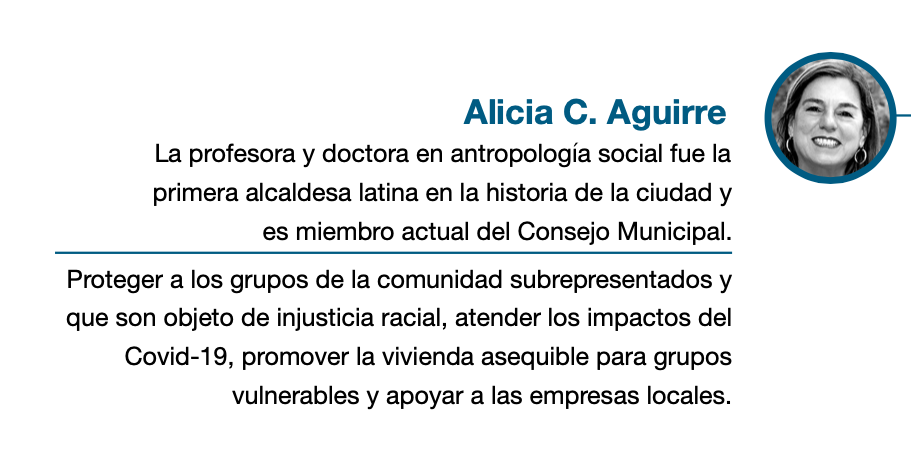 Councilmember Lissette Espinoza-Garnica, District 3, chose to deliver her message in English and Spanish, recalling that she never imagined she would run for Council last summer, having just been laid off from her job at a nursery school because of the COVID-19 pandemic and only working as a part-time caregiver for her grandmother, who lives with her family.

However, she said she felt inspired to run for office because she felt that her voice and those of her community were not being heard and represented in local government.
In turn, she thanked all those who supported her during her campaign and the voters, whom, she said, she hopes to thank "by making meaningful decisions that reflect what our community really wants and needs."
"This is a beginning for new representation for voices that have not been seen or heard at the table, and perhaps even creating a new table, I look forward to working with the council and residents to make this city a city for all," he concluded.
Jeff Gee, new Councilmember for District 1, congratulated his fellow councilmembers and noted that in this time of pandemic there is much work to be done, such as keeping communities safe during this public health emergency, as well as seeking to keep small businesses viable and supporting the most vulnerable.

He said that housing for all, economic recovery and investment in infrastructure and transportation are some of the challenges facing the entire community.
"As our city grows and becomes more diverse, we need to work on initiatives that promote equity, diversity and inclusion. I look forward to working together and that the actions we take as a Council will be representative of residents. There is a way and a way for all of us to participate," he said.
Michael Smith, Councilman for District 4, gave thanks and said he was honored by the trust placed in him to serve in the position he was given today, and pledged to devote his time and energy "to elevate the voices of all those who have previously been left on the sidelines."

"I cannot commit to perfection over the course of the next four years, but I pledge to do my best to deliver on the promises I have made over the past several months. I look forward to working with each of you, especially those of you who have a vision for a more prosperous, more inclusive, and better Redwood for all," he noted.
Finally, the city's mayor, Diane Howard, congratulated the four new councilors, welcomed them to local government, and said that, on behalf of all her colleagues, she looks forward to working with each and every one of them.
After the swearing in and speeches of the new councilors, it was decided that Giselle Hale will be the new Vice Mayor of Redwood, a task that will culminate in 2021, since she will serve as interim due to the departure of Vice Mayor Shelly Masur.
It is worth noting that this day two city councilors said goodbye to their positions: Ian Bain, who has served Redwood for more than 15 years, and Janet Borgens, who had management from 2015 to 2020, in addition to Vice Mayor Shelly Masur, who could not hold back tears as she said goodbye to her team and thanked them for all their support, as well as her family.