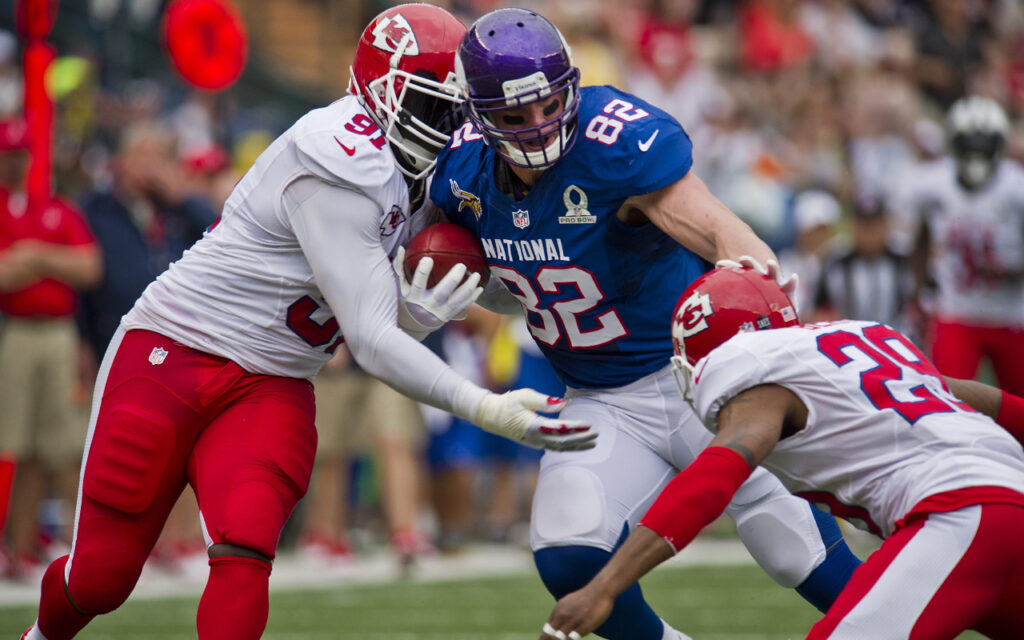 By Josué Karim. Peninsula 360 Press [P360P]
The commissioner of the National Football League (NFL), Roger Goodell, warned through a memorandum that different sanctions will be imposed on teams, in case there is any outbreak of COVID-19 during the regular season, due to players who are not vaccinated.
According to ESPN, the teams could lose the game, and even their respective winnings, if an outbreak of COVID-19 among unvaccinated players were the cause of an unresolvable disruption in the regular season schedule.
Thus, in the event a game is cancelled, the team that suffered the outbreak would be responsible for any shortfall in league revenue sharing, would be credited with a loss for playoff qualification purposes, and the opposing team would be declared the winner of the game.
"These operating principles are designed to allow us to play a full season safely and responsibly, as well as address potential competitive or financial issues in a fair manner," Goodell warned.
In turn, players who are not vaccinated will be subject to strict protocols during training camp and the regular season, including daily testing, the use of masks and travel restrictions.
As of Thursday, Godell reported that more than 75 percent of NFL players had already received at least one dose of the COVID-19 vaccine.
Meanwhile, more than half of the league's teams have a vaccination rate of more than 80 percent and 16 teams have achieved a rate of 85 percent or higher.
Reluctance Among NFL Players to Vaccinate COVID-19
No doubt the measures taken by the NFL to avoid contagions during this season have not been to the liking of some players and coaches in the league, especially for those who do not want to receive the vaccine.
For Dallas Cowboys running back Ezekiel Elliott, despite having received the vaccine, his decision should not make others feel obligated to do so, as it is a complicated issue and "you can't force someone to do something they don't want to do with their body."
"I grew up in a family that didn't vaccinate, so it's hard to tell someone whose mom and dad told them their whole life not to get vaccinated to get vaccinated now. It's everyone's body, you can't tell them what to do with it," she said.
Meanwhile, Arizona Cardinals wide receiver DeAndre Hopkins complained on Twitter Thursday about the league's stance on the snaps, and even said he was considering retirement; however, minutes later he deleted his post.
Other teams have taken more drastic measures, such as the Minnesota Vikings, who decided to cut their offensive line coach, Rick Dennison, after he decided to refuse the COVID-19 vaccine.
With information from ESPN
You may be interested in: 49ers' 75th anniversary surprises include retro uniform and open practices