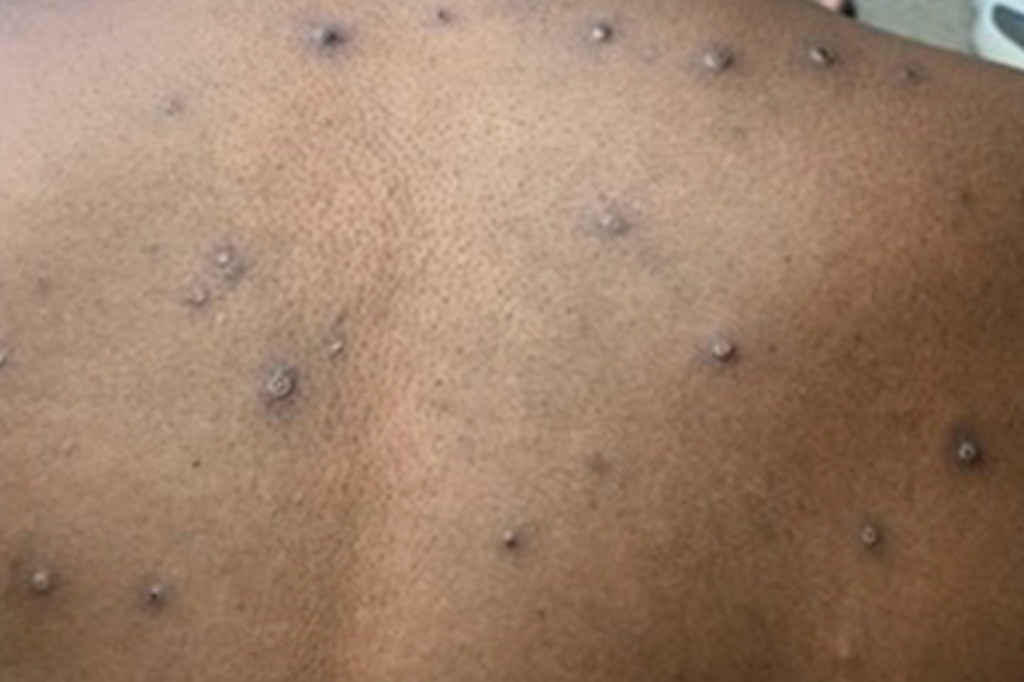 New York declared a State of Emergency for smallpox, after Gov, Kathy HochulThe state had accumulated 1,383 cases as of July 29, he said.
The state emergency disaster declaration, he said, will serve to strengthen ongoing efforts to address the "monkeypox" outbreak.
"This Executive Order allows us to respond more quickly and allows health care professionals to take additional steps that will help vaccinate more New Yorkers," the governor said on her Twitter account.
He noted that more than one in four cases of monkeypox in the country are in New York, which currently has a disproportionate impact on at-risk groups.
"We are working around the clock to secure more vaccines, expand testing capacity and educate New Yorkers on how to stay safe," he stressed.
In mid-July, the state activated a cell phone information system about the disease, which provides the service in both English and Spanish, by sending a text message with the words "MONKEYPOX" or "MONKEYPOXESP" to the local phone number 81336.
By providing a ZIP code, New Yorkers can also opt-in to receive location-based messages, which can include information about immunizations and care in their area.
For its part, the Centers for Disease Control and Prevention (CDC) said in the third week of July that Sonic Healthcare USA (Sonic) will begin testing for monkeypox using the federal agency's orthopoxvirus test, which detects most non-monkeypox orthopoxviruses, including "monkey" pox.
The New York Department of Health said that while New Yorkers should not be alarmed, everyone should stay informed about smallpox. This means understanding the symptoms, how it is spread and what to do if exposed.
It should be noted that last week, the Mayor of San Francisco, London Breed, also declared a State of Emergency for smallpox, which went into effect on Monday, August 1, an action that she said will allow the city to prepare and dedicate resources to prevent the spread of the disease.
As of Thursday, July 28, there were 261 diagnosed cases of monkeypox in San Francisco, making it one of the epicenters of the disease in the country, with more cases than most states.
Breed noted that while this virus affects everyone equally, there is a higher risk of exposure in the LGBTQ+ community, which accounts for nearly 90 percent of cases in San Francisco.
He also pointed out that the Latino community represents 30 percent of the cases, even though they are only 15 percent of the city's population.
Monkeypox is spread through close physical contact between people. This means that anyone can contract the disease. However, based on the current outbreak, certain populations are affected by monkeypox more than others, including men who have sex with men.
Based on previous outbreaks of monkeypox worldwide, some groups may also be at increased risk of serious outcomes if they contract the virus, including people with weakened immune systems, the elderly, young children under 8 years of age, and pregnant women.
Symptoms of simian pox may include:
Rashes, bumps or blisters on or around the genitals or other areas such as the hands, feet, chest or face.
Flu-like symptoms such as fever, headache, muscle aches, chills and fatigue. These symptoms may occur before or after the rash appears, or not at all.
Simian pox is spread through close physical contact between individuals. This includes:
Direct contact with simian pox sores or rashes on a person who has the virus.
Respiratory droplets or oral fluids from someone with the disease, particularly for those who have close contact with someone or are near them for a long period of time.
It can also be spread through contact with objects or fabrics - clothing, bedding, towels - that have been used by someone with monkeypox.
You may be interested in: San Francisco declares State of Emergency due to smallpox