By Andrea Hernandez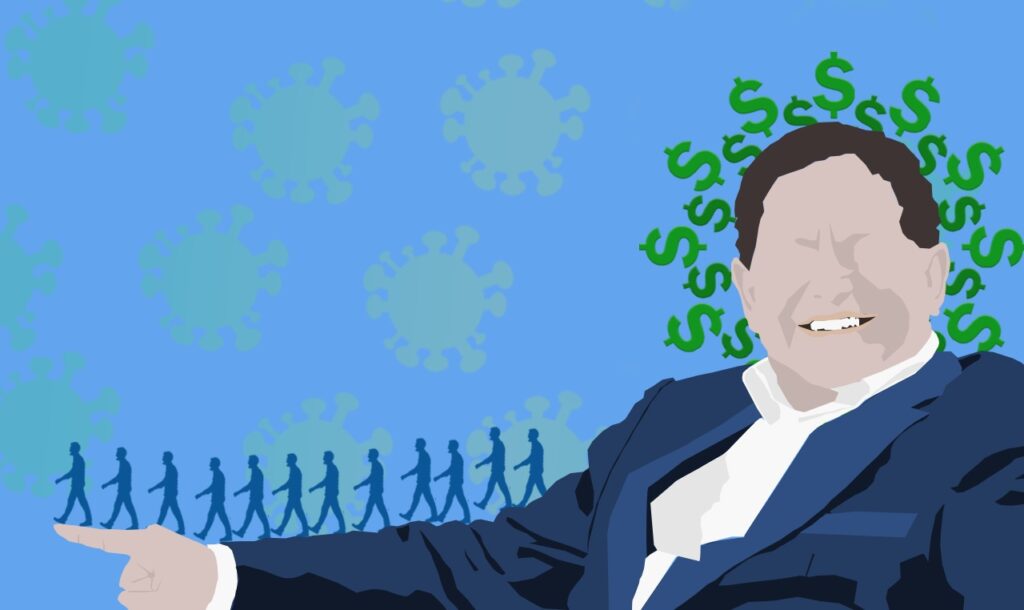 The video game industry was among the few to experience exponential growth during the pandemic: its profits were up 40 percent over 2019, and in the first quarter of this year 2021 it reported another 30 percent growth in the U.S. market.
However, it seems that only the top executives enjoy the prosperity of this industry, as its employees have been denouncing since 2020 various situations of injustice within the company Blizzard-Activision, at its base of operations in Santa Monica, California.
A report made by Bloomberg in August 2020 shows the pay disparity at Blizzard-Activision. It is noted that its director, Bobby Kotick, received in addition to a high salary a 2019 year-end compensation of 40 million dollars, while junior developers of the company earned 40 thousand dollars a year, and employees of quality control and customer service received barely more than minimum wage.
The current situation of many of these employees is so alarming that within this same report they shared the saving measures they carry out to make their salary yield as skipping meals or take advantage of the free coffee provided by the company to alleviate hunger because not even enough to pay for the food offered by the cafeteria of the company.
As if that weren't enough, job uncertainty is also a part of life for employees in the pandemic video game industry; it's common for their contracts to be renewed quarterly, and for them to be terminated at any time.
In 2019 a mass layoff of 800 people by the company Blizzard-Activision echoed in the media and in March this year, the company laid off 150 employees under the argument of the crisis experienced after the pandemic by Covid-19, despite the growth it has reported.
As a palliative to the salary disparity scandals in which the company that created Call of Duty was involved, renewed Bobby Kotick's contract for at least two more years, with the singularity of a voluntary discount of 50 percent of his salary and his annual bonuses, but with a clause that makes him eligible for an annual bonus of up to 200 percent of his salary.
The price of sleep
Dedicating one's life to what one loves is a dream that few have the privilege of fulfilling, but sometimes the price to pay can be very high, especially when it comes to the video game industry. Those who are part of this world have denounced the adverse conditions they are often subjected to.
Among the most common are the continuous crunch in these companies during the development of a video game, that is to say, the maximum effort to reach the established delivery dates, which in reality is the constant that the workers must maintain.
In 2018 multiple employees testified to how exhausting it is to work for Rockstar. They reported working up to 100 hours a week, with no breaks on weekends, as well as feeling pressured to work overtime to keep their jobs or out of solidarity and pressure from those who stayed on the job without a break, as the collective work depends on the individual, so stopping means bringing the whole team to a halt.
These working conditions have consequences on the health of workers. Many suffer from depression, anxiety crises and stomach ailments, in addition to having personal problems with their families and partners due to lack of time to enjoy themselves.
And although the quarantine imposed in 2020 forced many people to work from home, the situation did not improve for those who dedicate their lives to video games, as they had to spend the same amount of hours in front of the screen.
Despite all the violations of their rights and freedoms, it seems that workers are gradually managing to raise their voices and have stopped normalizing the abuses they have endured until now. In August 2020 a group of scriptwriters from the game Lovestruck incited a strike to demand a wage increase and transparency in their contracts, which were accepted and fulfilled, marking a milestone in the struggle for rights in the video game industry.
This is the paradoxical video game industry in pandemic, where profits are always increasing and jobs are permanently scarce. Of course, this is part of a pattern that is repeated in different tech companies, where workers are also fighting for decent work and recognition for their efforts.
You may be interested in: The Serious Problem of Sexual Harassment in the Video Game Industry