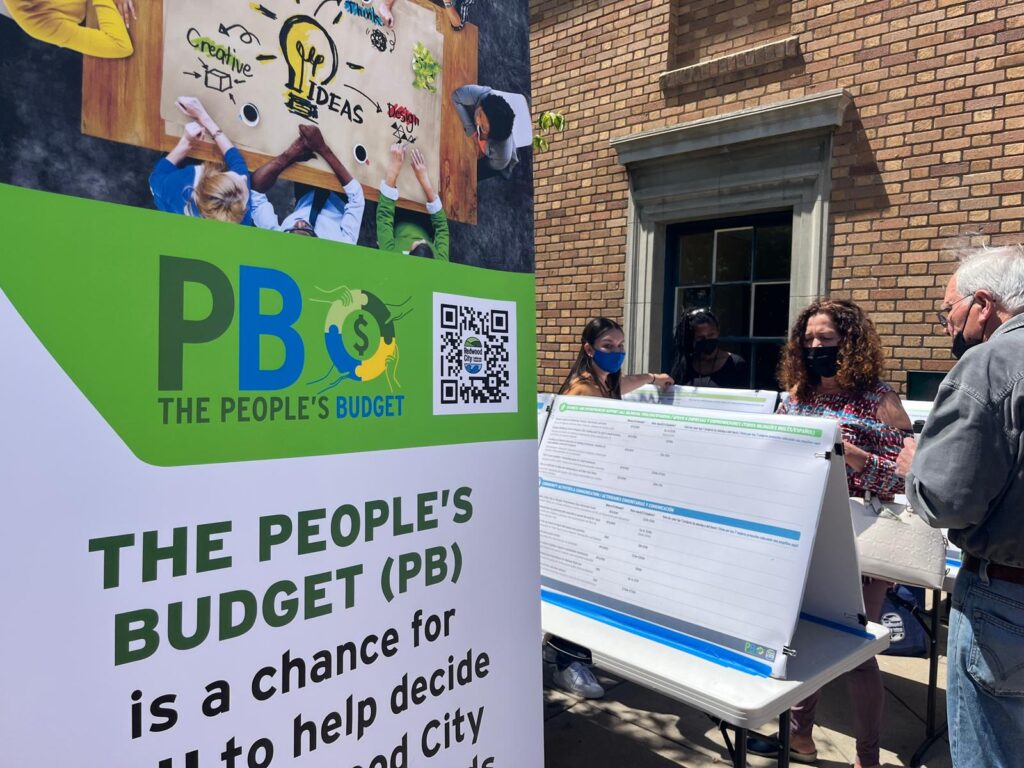 The residents of Redwood City have spoken! After a vote by nearly 1,800 community members, four projects were chosen to receive the $1 million in funding that is part of the Popular Budget.
Thus, projects that seek to improve the quality of life for Redwood City residents are included in the recommended budget for FY 2022-23.
The "Free Showers for Homeless Community Members" project, which seeks to expand existing shower services for homeless residents in Redwood City, will get $250,000.
Similarly, $250,000 will be awarded to the "Adding Funds to the City's Housing Team Budget" project, which will provide support to implement housing initiatives such as an anti-displacement Strategic Plan.
For its part, the "10-Week Youth Drug and Alcohol Prevention Program" project, designed to help address the substance abuse crisis by providing education and mentoring to high school students in local schools, was the winner of $40,000.
The "Camino Real Bike Lanes" project, which will implement these lanes on three blocks of the avenue between Maple and Wilson streets, will receive US$460,000, making it the plan with the most resources obtained.
The People's Budget goal, with funding of $1 million, seeks to empower the community by listening to and acting on input from community members in Redwood City, improving the transparency and accountability of city government.
In addition to calling for civic inclusion by proactively engaging youth, Spanish-speaking and other underserved communities in civic processes.
The People's Budget was initially proposed in response to community requests for greater participation in the city's budget process, and anyone who lives, works, studies or plays in Redwood City, regardless of immigration status or age, was invited to participate.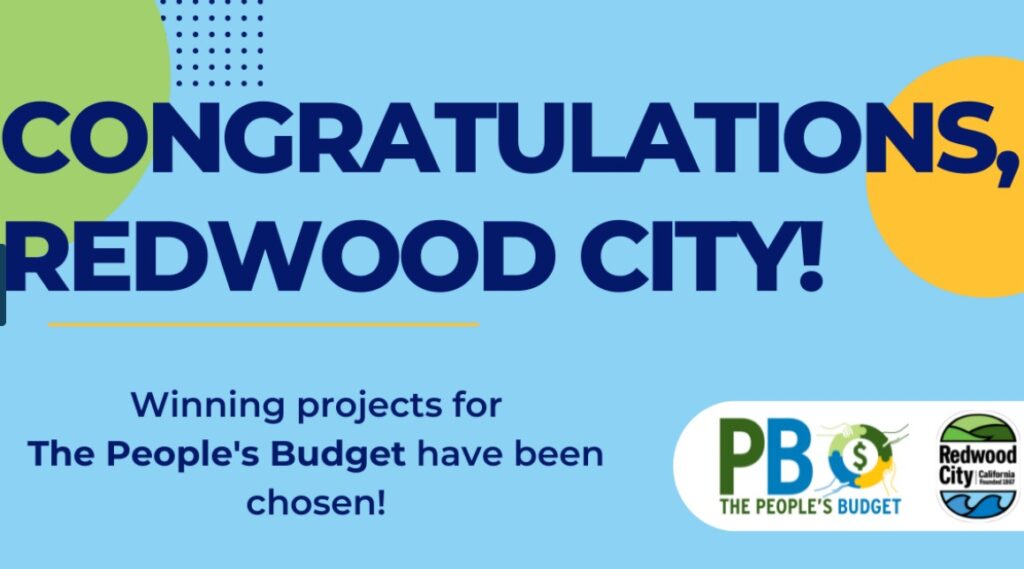 The two rounds of participation included presentations or announcements at more than 50 local classes and meetings, including neighborhood associations; more than 20 bilingual citywide events and more than 4 virtual events; information sent to 39,200 households in all Redwood City neighborhoods in English and Spanish; 483 People's Budget ideas and 158 votes from them submitted on paper forms, more than half of which were in Spanish.
Thus, more than 200 people under the age of 18 voted for Popular Budget projects, according to demographic data submitted through the program's online survey and collected at events.
The 20 projects with the most votes for funding were:
Free showers for homeless community members 2.
2. Add funds to the City's Housing team budget.
3. 10-week program for drug and alcohol prevention in young people.
4. Bicycle lanes on El Camino Real.
5. Add flashing lights to crosswalks.
6. Additional trash cleanup and beautification services.
7. Add water bottle refill stations in parks.
8. Rental assistance and/or subsidies for low-income residents.
9. Expand mobile mental health crisis services.
10. Improve roads.
11. Use of solar panels for more city buildings and parking lots.
12. After-school program scholarships.
13. Mental health/substance recovery fund to support sliding scale services.
14. Basic Income Pilot to provide cash payments to needy families for a limited period of time.
15. Close portions of Broadway to automobile traffic, add low poles and landscaping.
16. Adult education in Spanish, including classes on citizenship, anti-racism, Internet use and financial literacy.
17. Anti-displacement strategy: Draft an anti-harassment ordinance and a just cause ordinance for renewal with right of return.
18. Purchase books for school libraries, especially in Spanish.
19. Build free outdoor fitness equipment.
20. More artistic activities for children and adolescents.
You may be interested in: San Francisco's "Chinatown" artists to receive monthly funding of $1,000