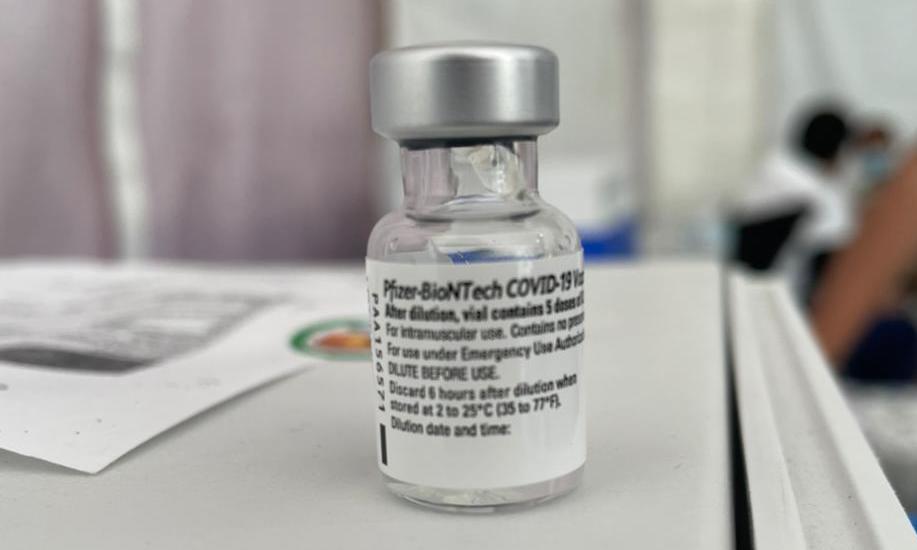 After COVID-19 cases in children in the U.S. continue to rise, Pfizer and BioNTech applied to the U.S. Food and Drug Administration (FDA) for emergency use authorization of its vaccine in children 5 to 11 years of age. (FDA) for emergency use authorization of its vaccine in children aged 5 to 11 years.
Both the pharmaceutical and the biotech company noted that such an application "is an important step in our ongoing effort against COVID-19."
They noted that, according to the American Academy of Pediatrics and the Children's Hospital Association, from September 16-30 of this year, there was a 7.0 percent increase in the cumulative number of cases of children with COVID-19 since the pandemic began.
In this regard, he highlighted that to date, children represent 16 percent of the total accumulated cases of COVID-19. Meanwhile, during the last week of September, children -under 18 years of age- accounted for 27 percent of all weekly COVID-19 cases in the country.
"We are committed to working with the FDA with the goal of helping to protect children against this serious public health threat" stated Pfizer via its social media.
So far, the FDA has only licensed Pfizer/BioNTech's Comirnaty vaccine for use in people 12 years of age and older, with one 30-microgram dose injected in the arm and a sequence of two more 21 days apart.
Just last September 28, the companies announced positive top-line results from the trial involving 2,268 participants aged 5 to 11 years, where the vaccine demonstrated a favorable safety profile and elicited robust neutralizing antibody responses using two doses of 10 micrograms each.
These results, the first from a pivotal trial of any COVID-19 vaccine in this age group, were comparable to those recorded in an earlier Pfizer-BioNTech study in 16- to 25-year-olds, who were immunized with 30 ?g doses. The 10 ?g dose was carefully selected as the preferred dose for safety, tolerability and immunogenicity in children aged 5 to 11 years.
Pfizer-BioNTech COVID-19 vaccine is based on mRNA technology.
Meanwhile, White House COVID-19 response coordinator Jeff Zients told CNN that the vaccine for children could be ready before Thanksgiving following Pfizer's request for emergency use authorization this morning.
The announcement comes just days before Halloween is celebrated in the country, when millions of children take to the streets in search of candy, a date that last year was marred by the pandemic that was showing its worst face at the time.
In turn, it comes to reassure the requests of millions of parents who have shown their concern and need for their children to be vaccinated after the start of on-site classes throughout the country.
You may be interested in: Third Dose of COVID-19 Vaccine Divides Opinion Among Scientific Community