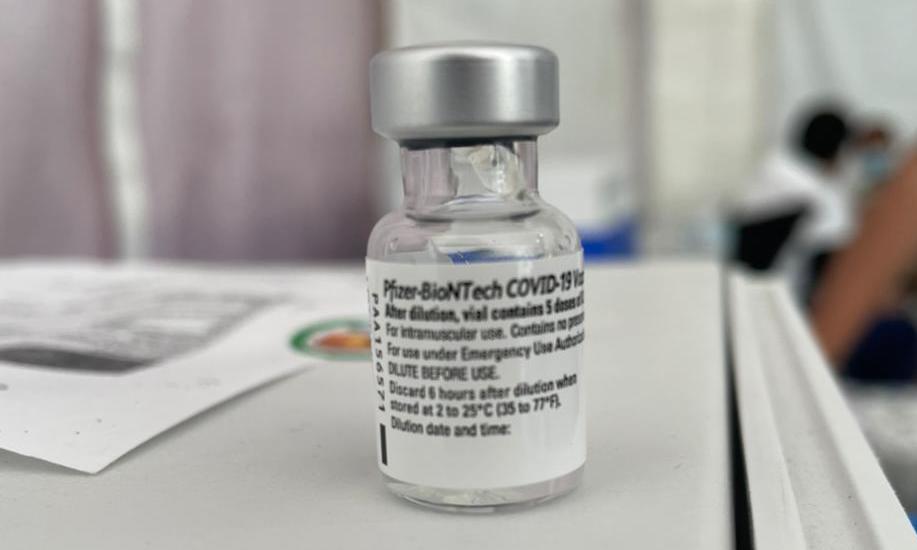 Pfizer Pharmaceuticals reported that its COVID-19 vaccine, Comirnaty, has shown 90.7 percent efficacy against the symptomatic disease in children ages 5 to 11, data that comes just days before the FDA could give it the green light.
Through a comunicadoPfizer said that two 10-microgram primary doses of its "Comirnaty" COVID-19 vaccine, administered 3 weeks apart in children aged 5 to 11 years, "have shown a favorable safety and tolerability profile, robust immunity to responses against all variants, including Delta, and 90.7 percent efficacy against symptomatic COVID-19.
This, he said, is confirmed in laboratory tests, where it was found that such protection is achieved at least 7 days after the second dose.
COVID-19 is a serious and potentially deadly disease for children. Based on data from the Centers for Disease Control and Prevention? (CDC), among children 5 to 11 years of age, the cumulative numbers of the disease to date are 1.8 million cases, 8,622 hospitalizations and 138 deaths.
In addition, COVID-19 causes additional long-term sequelae, as more than 5,200 cases of pediatric multisystemic inflammatory syndrome have been detected, a condition that causes severe inflammation in some organs and tissues, such as the heart, lungs, blood vessels, kidneys, digestive system, brain, skin or eyes. This has been documented in 50 percent of children ages 5 to 13.
Thus, the pharmaceutical company pointed out that the prevention of COVID-19 will not only provide direct health benefits to children 5 to 11 years of age, but can anticipate indirect benefits in social and educational development because it reduces the disruption of education caused by outbreaks of the disease in schools.
She added that easing the back-to-school transition can also have benefits for children's families.
And he made clear that "the size of the safety database is not large enough to detect possible risks of myocarditis associated with vaccination. "For this reason, the long-term safety of COVID-19 vaccine in participants aged 5 to 11 years will be studied in 5 post-licensure safety studies."
The FDA's Vaccines and Related Biological Products Advisory Committee is scheduled to meet Oct. 26 to discuss whether to recommend licensure of the vaccine for children ages 5 to 11.
You may be interested in: Pfizer and BioNTech Request Emergency Use of COVID-19 Vaccine for Children 5 to 11 Years of Age