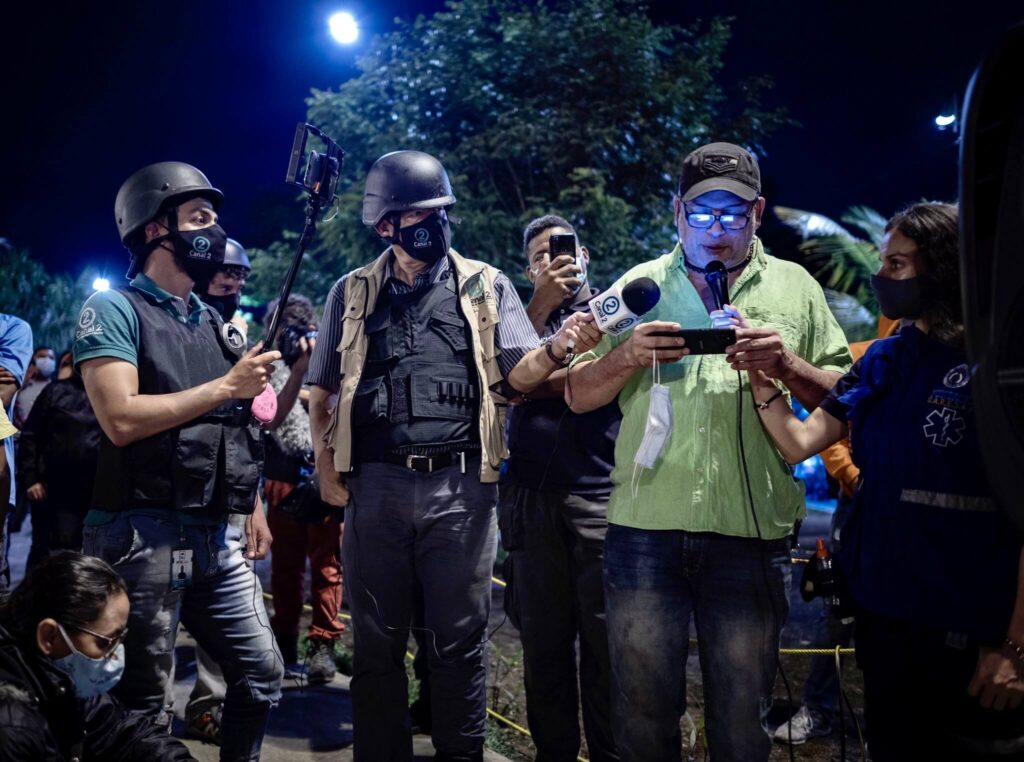 Cristian Carlos. Peninsula 360 Press [P360P].
According to information from the Inter-Church Commission for Justice and Peace (CIJP), a Colombian organization in charge of defending and promoting human rights, it was reported that 30 million Colombian pesos (about 7,800 dollars) "have been raised" to "attempt against the life" of journalist José Alberto Tejada Echeverry, better known as "Cucho Tejada".
José Alberto Tejada is a journalist for Canal 2, a community media outlet in Cali, Colombia; he has also provided extensive coverage of the National Strike in Cali and Valle del Cauca. On June 4, while Tejada was covering the events live at one of the CAI - a police command post - in Paso del Comercio, Cali for Channel 2, a National Police officer threatened to kill him: "I have just received a death threat from a uniformed police officer," the journalist denounced. "He's good enough to shoot him," Tejada quoted him as saying in the presence of lawyers.
The Inter-Church Justice and Peace Commission obtained relevant information from outside sources confirming the harassment of Tejada "in the exercise of his journalistic work and family life".
The external testimony to the CIJP reported that last Sunday, July 4, 30 million Colombian pesos were collected in the neighborhood of Mariano Ramos to "get" young people from two nearby cities to carry out the attack against journalist José Alberto Tejada Echeverry.
In addition, the CIJP denounces that on Tuesday, July 6, "an intelligence operation with tracking" was carried out on motorcycles and a white vehicle; in addition to the "visual searches" that a couple of people carried out 20 meters from the headquarters of Channel 2.
The harassment and threats to the integrity of the Canal 2 journalist could be identified from the morning of 22 June when José Alberto Tejada was followed on motorcycles to his place of work; subsequently, the CIJP denounced harassment in person for hours outside the Canal 2 headquarters.
Finally, the CIJP reports that on the night of Wednesday, June 30, three volunteers from the Civil Protection of Peace who were guarding the safety of José Alberto Tejada were threatened. "Don't turn around or look back, listen: take care of Cucho, they are offering money to shut him up," said one of the volunteers.